People Dashboard displays how much time employees spend in particular software and calculates the automation potential for each employee's workloads.
With People Dashboard, users are able to control the productivity of all operations in the company. Here are the three ways you can benefit from using the People Dashboard:
Revise Corporate Software
By analyzing the usage of different software, People Dashboard can identify the most used applications and systems as well as the least useful ones. It allows companies to redistribute budget on corporate software and get rid of inefficient work processes in it.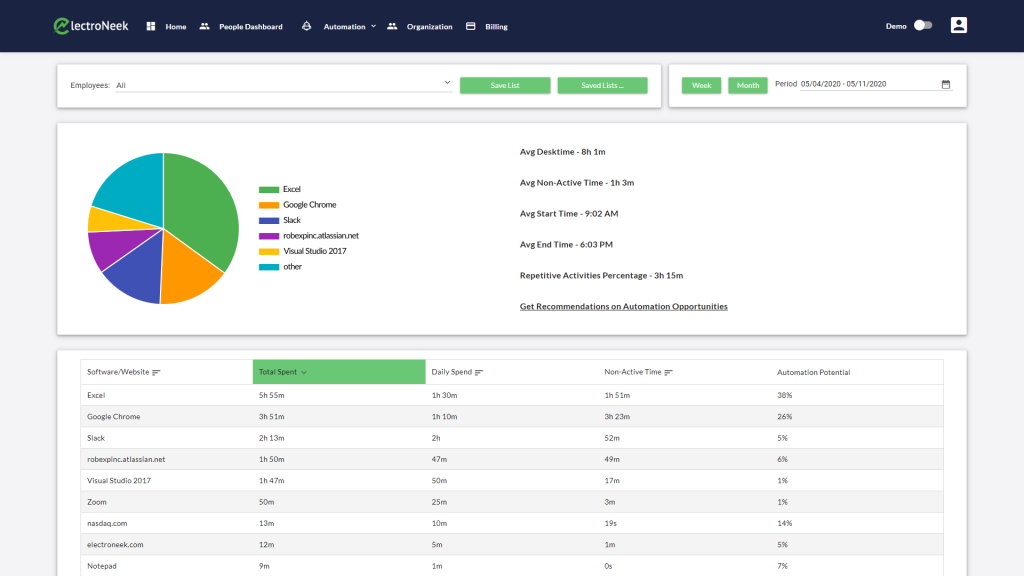 In People Dashboard, you can also calculate Repetitive Activities Percentage to see if your employees are stuck in routine, rule-based tasks and discover automation opportunities. You can start by analyzing the workload of one employee, moving on to the whole department, and identifying the work patterns and trends across the organization.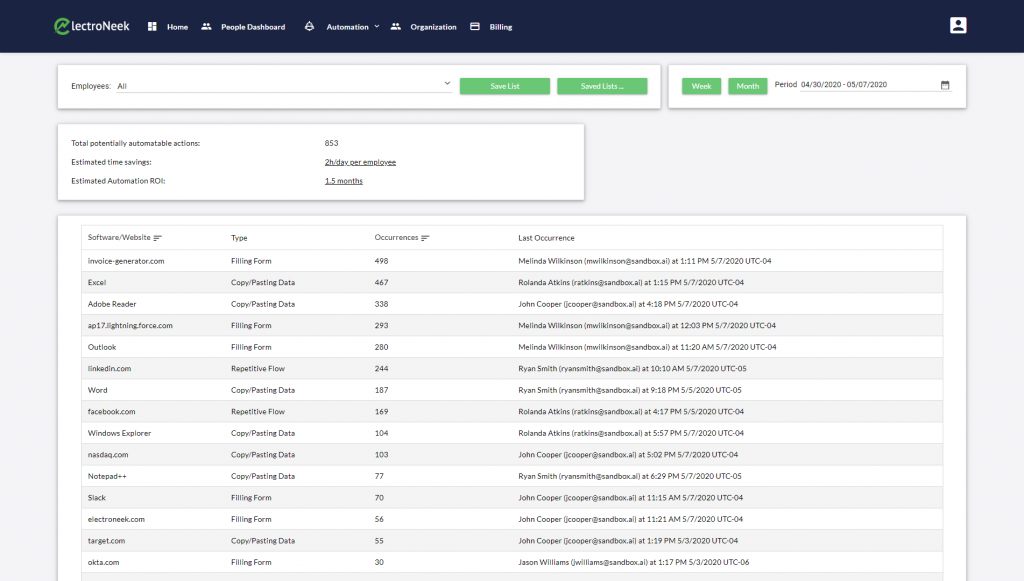 You can build a more efficient data management system by automating the entry, extraction, transfer, and other operations with information, leaving people out-of-the-loop, which increases the accuracy of such business processes. Also, people can focus on more valuable and strategic tasks, while tedious tasks are performed by robots.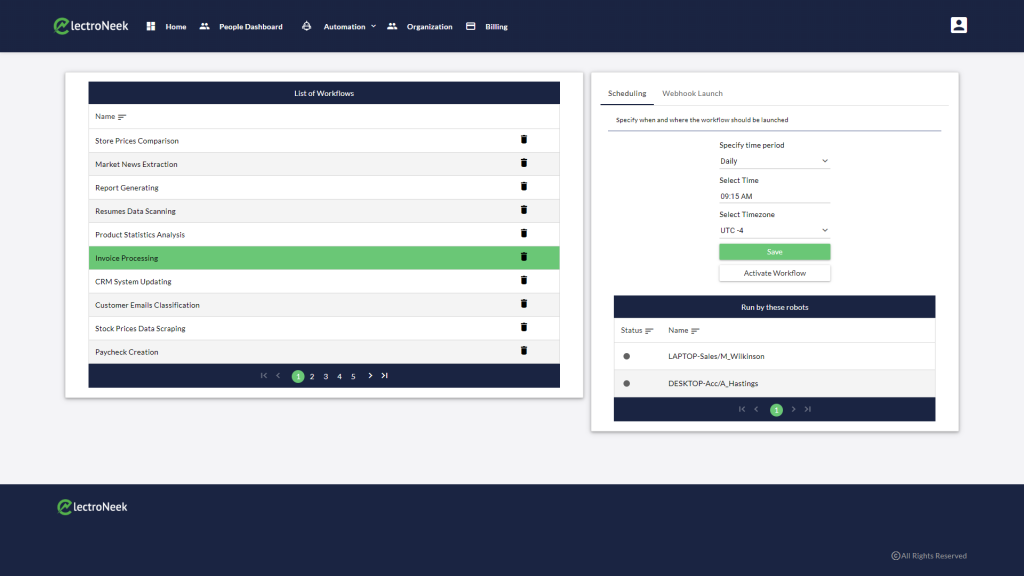 In conclusion, with People Dashboard, users are able to control the productivity of all your operations by swiftly identifying time- consuming processes and automating them, allowing employees to get more things done without extra hours. People Dashboard displays the statistics of time spent in particular software by employees to identify automation opportunities. Based on that data, it recommends automating repetitive, rule-based procedures in each employee's workloads.
Book a Demo and see People Dashboard in action!