San Francisco, April 27 – ElectroNeek Robotics Inc. has joined the Cloud Security Alliance (CSA), the world's leading organization dedicated to defining and raising awareness of best practices to help ensure a secure cloud computing environment.
ElectroNeek Robotics Inc. is an automation company that aims to reduce time spent on repetitive tasks, which inevitably translates into the company's overall productivity and performance. ElectroNeek is going to provide expertise and exclusive mentorship in robotics and robotic process automation (RPA) to other Cloud Security Alliance members from any industry. This partnership will strengthen the security system of the ElectroNeek platform and allow other members of CSA to optimize their workflow by automating routine business processes.
ElectroNeek provides clear business efficiency benefits to the US companies that face challenges of massive remote work and uncertain customer demand. With Cloud Security Alliance we will continue to execute on our product vision of making RPA easy and secure for Citizen Automators, whether they are in IT or are just motivated business users, said Sergey Yudovskiy, Co-founder and CEO of ElectroNeek.
The massive growth in technology far outpaces our ability to increase the quantity of knowledge workers in our economy. CISOs routinely tell us that a focus on automation is long term "top 3" priority to address security scalability and reduce security defects and incidents. We look forward to ElectroNeek Robotics' participation in CSA and leveraging their important domain knowledge in this area.

Jim Reavis CEO, Cloud Security Alliance
---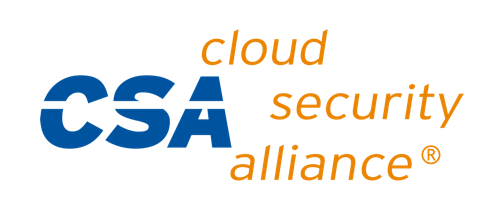 About the Cloud Security Alliance
The Cloud Security Alliance (CSA) is the world's leading organization dedicated to defining and raising awareness of best practices to help ensure a secure cloud computing environment. CSA harnesses the subject matter expertise of industry practitioners, associations, governments, and its corporate and individual members to offer cloud security-specific research, education, certification, events, and products. CSA's activities, knowledge, and extensive network benefit the entire community impacted by cloud — from providers and customers to governments, entrepreneurs, and the assurance industry — and provide a forum through which diverse parties can work together to create and maintain a trusted cloud ecosystem.
About ElectroNeek
ElectroNeek, a Y Combinator company, is an easy-to-use, fast and secure Robotic Process Automation platform, the first RPA that comes with an unlimited number of free bot licenses and built-in Orchestrator. It lets clients automate hundreds of attended and unattended processes and run them concurrently at no cost, paying only for developer seats. It also provides a set of visual tools to make RPA heavy-lifting, like browser automation to OCR, easy for business users (Citizen Automators) and junior IT professionals. ElectroNeek has been recognized as a leading RPA platform by G2 ("Top performer Winter 2020") and Capterra and got traction within US Banking, Insurance, Manufacturing and Professional Services industries. Originally founded in NYC in 2019, it relocated to San Francisco in 2020.