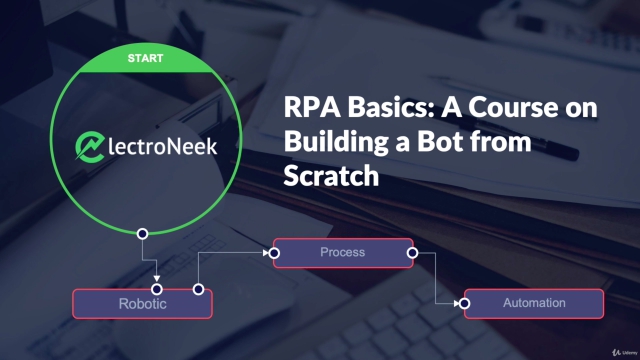 We created a course that is aimed to help you build an efficient RPA bot, 'Building complex RPA bot in 10 steps' that you can find on the Udemy.
This course provides a detailed step-by-step guide on how to create an efficient RPA robot in just 10 steps with the ElectroNeek platform.
The course has 4 parts:
Introduction
Setup
Development
Conclusion
At the end you will have a clear understanding on RPA bot development process. You can replicate all the steps without any specific knowledge. All required input data is provided and explained in details.
Oh, did I mention that it's free? Because it is!
If you are not ready to build your own RPA bot just yet, check out our introductory course Exploring RPA Automation Technology & Tool.
Start your automation journey today!
---
To learn more about the ElectroNeek platform, reach out to our automation experts.