In the recent study conducted by Gartner, they've found out that in the next few years companies will have to go through digital transformation in order to stay relevant. That might not be a shock to you, but it's important to remember that with the technology changes there must be a cultural shift too.
The main trouble of any transformation is that you have to deliver value, now, while the company resists your efforts to create change. The reality is that being data-driven is misunderstood. It does not mean that every decision is automated. It means that insight is used to augment humans making decisions smarter, faster and more effective.
Related article: How to build digital-ready workforce
In a number of enterprises, data and analytics has moved outside of the IT department and into the functional business units. Hybrid roles — which marry business domain knowledge to Data and Analytics capabilities — will continue to predominate. CDOs and other leaders have an increasingly complex role. This leads to the modern organization is a combination of different parts. It is a service center, a capability enabler, a competency developer, a community builder and a problem solver.
People need to rethink how decisions are made, recognizing that AI and RPA will not fix everything. We need to reorganize where the work of data management takes place so that the capabilities empower the right work, for the most value, for the most important business outcomes.
---
We need to put in place the foundations: to assure sustainable, repeatable, business value and impact creation.
---
CEOs in all industries need to drive the vision and strategy for their organizations, representing and fermenting what the business needs in terms of data, analytics and AI. Insight is provided on topics that are high on the agenda for forward-thinking data and analytics leaders: skills development, closing talent gaps, building the right teams, formalizing the right roles, data literacy, diversity and ethics.
Business Outcomes and Strategy: Realize the Value
The majority of chief data officers (CDOs) are not formally measuring the business value of their information or data assets. Those that do achieve better organizational performance than their peers.
Data and analytics remain very popular in terms of investment priorities, yet success in measuring and reporting the value from investments remains tangible at best.
Related article: How RPA helps with Data Overload
Trust and Governance: The Evolving Challenge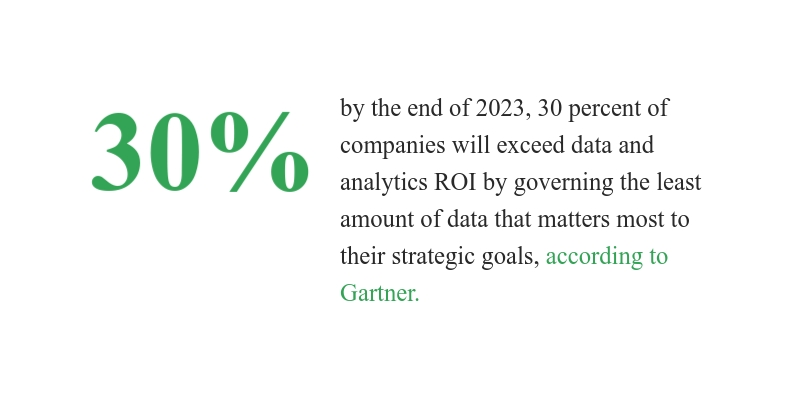 Every outcome, every decision and every action relies on trusted data. When data is untrusted, mayhem may ensue. But today's modern data management governance effort is very different from what you are used to. There are no more big projects and end-to-end data focus. No more efforts to document everything before you start. What's "in" is adaptive efforts that seek to govern the least amount of data for the biggest business impact.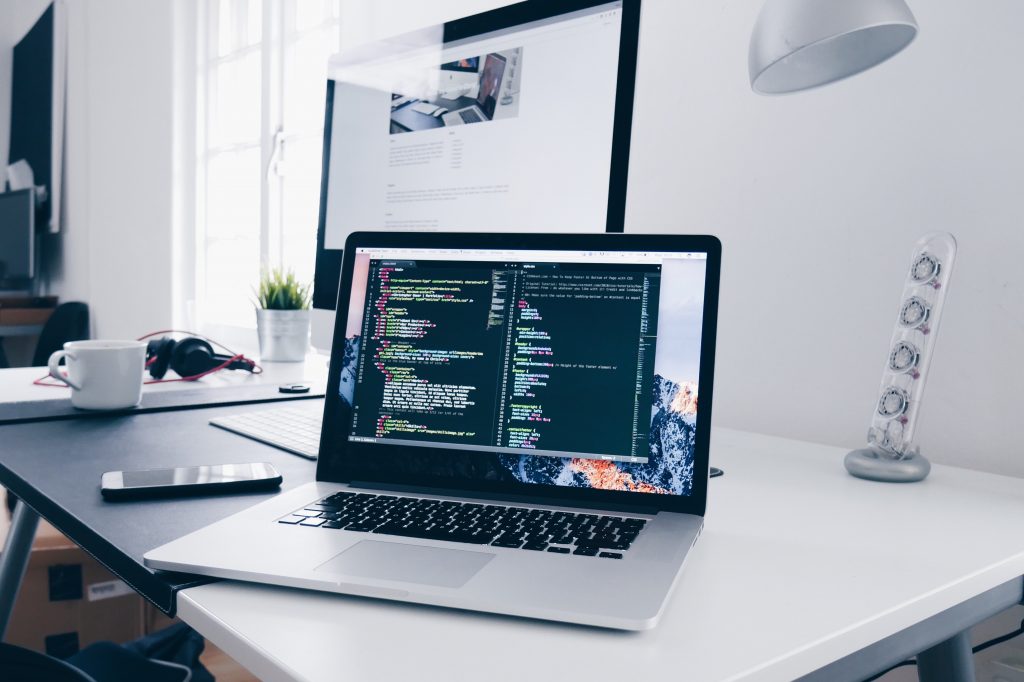 AI, Data Science and Machine Learning: The Future Starts Now
---
Through 2021, 75% of AI projects will remain at the prototype level as AI experts and organizational functions cannot engage in a productive dialogue.
---
There is a minefield of complexity across advanced analytics, data science, AI and machine learning. All might add value to your company, if you know where and how they should be applied. You need a plan, a strategy to articulate what outcome you are seeking. With those in place you can demystify AI and start to put solutions in place.
Related article: How To Reduce Time Spent On Repetitive Tasks
Data Everywhere: Drive Significant Outcomes
Adoption of data, analytics and AI programs across the enterprise is varied and often meets with different challenges, as well as targeted at different value propositions. Some efforts are centralized and operated by IT or a shared service and focused on productivity; some are distributed in the business units and focused on agility and innovation. You need both, in fact, in a hybrid form and you need to embed data literacy into the company.
To drive company's productivity and grow the business, data and analytics must be at the heart of the company. It must beat at the same rhythm as finance, sales, marketing, supply chain and all other core business functions and everything should be places in order.
Related article: How To Lead Your Newly Remote Team
Emerging Technologies: Disruption Is a Given
Harnessing innovative technologies to change the business and how you serve customers is the only choice for forward-looking leaders who want to see their businesses become innovators. Standing still is not an option anymore.
The compressed speed at which disruption is occurring requires data and analytics leaders to have formal mechanisms to identify technology trends and prioritize those with the biggest potential impact on their competitive advantage.
They should be added to your strategic planning, or if part of current plans, looked at in a fresh way based on the extent to which the trends enable your top business priorities.
Related articles:

'RPA 101': Why RPA is better than traditional automation?

Is Robotic Process Automation Recession-Proof?
One of the most common ways to manage corporate data effectively is centered about the concept of Robotic Process Automation. Programmed robots are capable of performing rule-based procedures with data like human would do them. By delegating tasks to the bots, companies save thousand of dollars of operational costs. For example, single automated process with ElectroNeek can generate $100k-$250k in business impact due to significant time savings on the execution of repetitive tasks (bots work 10-100x faster than employees) and taking the human out of the loop.
Unlike all other Robotic Process Automation vendors, we let customers automate as many processes as they want and run them concurrently, driving scaling costs to $0 (other vendors will charge for each procedure you automate and run simultaneously).
To learn more about other benefits of RPA implementation, reach out to our automation experts.