The surge of attention and coverage surrounding Artificial Intelligence and automation has been widespread and all-encompassing across the globe. With all this coverage, it is no surprise that many employees and businesses are thinking about the future of work.
A study conducted by U.S.-based firm ADP found that 63% of Indian office workers believe that automation and artificial intelligence will ultimately supplant human beings to perform monotonous, process-oriented tasks.
Despite this seemingly ominous outlook, 61% of the participants surveyed expressed their embracement of the automation trend. This is because automation is rule-based and incredibly adept at completing monotonous tasks. Another report anticipates that though process-based jobs will perish, this will increase jobs requiring a high skill level, especially in big data, analytics, machine learning, design, and artificial intelligence.
Advancements in technology support the genesis of automation, and IT companies and businesses in all industries are setting internal goals for automation.
We spoke with co-founder Christ Bellarmine, the Technical Director, and Prableen Kaur from V-Align, a premium CRM and consulting firm out of Bangalore, India, about the company's RPA journey.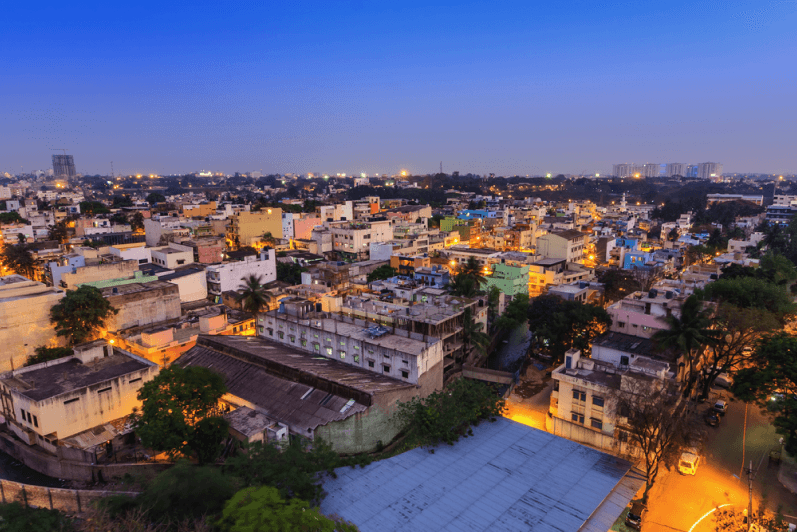 V-Align Technologies boasts a team of sixty-five employees, with Christ Bellarmine as the Director of Technology, heading the technology team, and Prableen Kaur overseeing RPA solutions and projects as the Delivery Owner RPA.
V-Align fuels rapid business growth by implementing a solid sales and marketing solutions framework and process automation with expertise in various e-Commerce platforms.
The technology company works with businesses of all sizes, small, medium, and enterprise globally, with a presence in India, Gulf countries, Europe, the United States, Canada, and Australia. Despite their clients' company size, there were countless opportunities for automation and to improve and standardize their clients' processes.
Automation Implementation: Finding the Right Automation Software
Data management is crucial for the success of any software implementation. Previously, V-Align relied on its clients to handle this manually, which often caused project delays.
V-Align began searching for new automation software options and found ElectroNeek through the LinkedIn platform. Since adopting ElectroNeek, V-Align Technologies efficiently manages large document and data processing, resulting in successful project completion within the allocated timeframe.
Aside from the unlimited bot licensing model, ElectroNeek's software was intuitive and easy to use. V-Align was able to build its first three bots within three weeks, and with the guides and platform resources, it quickly trained its entire technical team on the ElectroNeek platform.
Prableen recalls, "ElectroNeek's automation tools are much easier to understand and learn and always add new features and updates. The names of the activities are very straightforward. For example, 'Reading an Excel file' is an everyday activity vital to our business process automation." Christ adds, "The management of the bots is comprehensive; we can deploy bots in several ways, manage the bot, see the logs, and make changes if needed."
"ElectroNeek's Bot Protection is very convenient for us because when clients request changes to the bot, we have total control of the updates and modifications. This is crucial because if a client changes the bot and it still is not operable, it is much more difficult to rework and troubleshoot the workflow."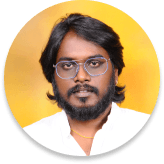 Christ Bellamarine,
Co-Founder and Technical Director, V-Align Technologies
As V-Align continued working with clients on the ElectroNeek platform, they continued to grow their automation offerings. Since adopting ElectroNeek, V-Align Technologies efficiently manages large document and data processing, resulting in successful project completion within the allocated timeframe.
V-Align's Approach to Automation Discovery and Implementation

Before identifying automation opportunities with prospective clients, V-Align focuses on automation education. "Many of our prospective clients don't even know what RPA is, so we begin the relationship by educating them on the basics and providing examples of what can be automated," notes Prableen.
V-Align engages in a discovery process with the prospect or client to determine the best cases for automation. The workflow should be highly manual, time-consuming, and could involve one or more people. V-Align often starts with the most straightforward automation and expands into more complex processes.
To track the utilization and performance of bots, the V-Align uses the ElectroNeek Orchestrator to manage client-facing bots. One of the most significant benefits of Orchestrator is that V-Align can manage all of its client bots in one place but still keep client bots separate.
Riding the Automation Trend: V-Align's Growth Opportunity with ElectroNeek
The ease of use with the ElectroNeek automation software and the ability to manage bots within a comprehensive dashboard empowers V-Align to confidently deploy successful automation workflows for clients. "Though we are still learning, we rate ourselves high in our ability to build and deploy bots for our clients. We have extensive process experience; in combination with the ElectroNeek platform, there is a lot of room for growth in the market," adds Christ Bellarmine.
There are many opportunities for RPA to help businesses of all sizes and functions. Christ says, "I see a lot of opportunity within the Finance industry for automation, in terms of tax audits, financial documents, reporting, invoicing, etc., as well as automation for financial activities within companies."
V-Align continues to refine its automation services and boasts significant successes with the company. "We have successfully executed numerous desktop and web automation projects for microfinance and edtech verticals. Additionally, we have achieved significant breakthroughs in data migration activities for finance apps, where data accuracy plays a vital role in achieving success," adds Christ Bellamarine.
When asked about their best advice for aspiring MSPs seeking automation services, Christ states, "Understanding the businesses you work with is crucial. Understanding the business helps you understand the processes and pain points. From there, you can optimize the workflows and get results for the client." In addition, an essential practice for V-Align is to ensure the customer is educated about RPA technology and that they have clear expectations of what it can and cannot do.
The increasing adoption of RPA across various businesses presents a significant growth opportunity for V-Align. With the partnership with ElectroNeek, V-Align is well-positioned to leverage the new wave of digital transformation and expand its operations. The future looks promising for V-Align as it rides the RPA trend.
"ElectroNeek's automation tools are easy to learn and understand compared to other RPA software we have used. When we began using ElectroNeek bots, we started very smoothly and deployed three bots within three weeks. ElectroNeek is always adding new features and updates to improve the platform."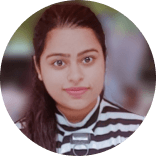 Prableen Kaur,
Delivery Owner RPA, V-Align Technologies