RPA technology: 
Evolution and TOP trends
This training presents the definition and benefits of RPA technology from the Business Leaders' perspective, the history, evolution, and development of RPA, Top RPA trends, and the future of business automation.
RPA technology: Evolution and TOP trends
Course Description:
Explore the essential points about RPA technology.
Understand the benefits of RPA implementation for business development.
Explore the significant stages of the RPA industry development.
Learn the top trends for the future of the automation business.
What are the business benefits of RPA implementation?
What development path has the technology gone through?
What are the top RPA trends to look out for in the industry?
How does ElectroNeek impact RPA industry development?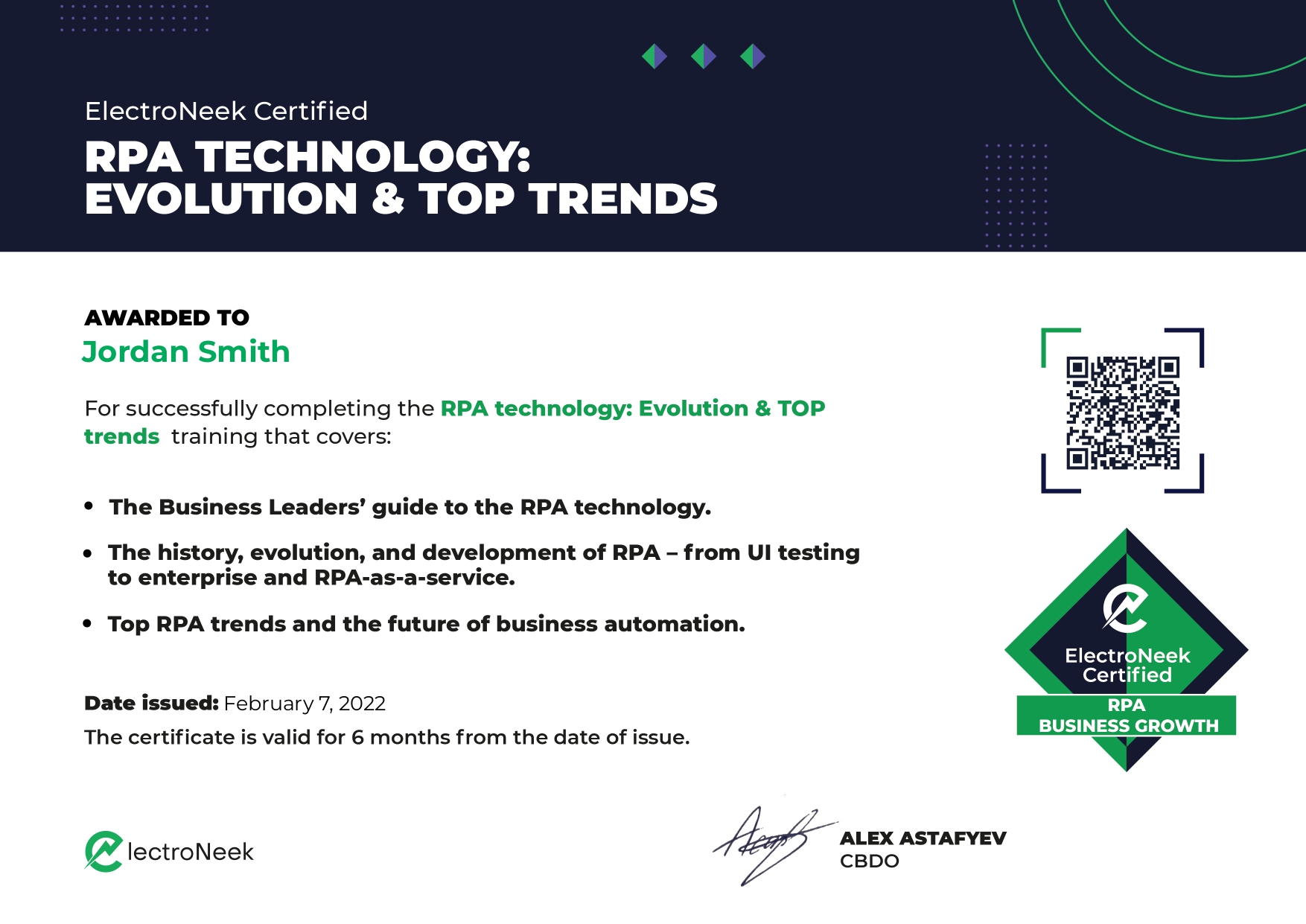 What's
included:
Learning materials:
videos
quizzes
useful resources
Certification for the course
completion
More than 250
successful partnerships
2 hours to complete
the course
Practical cases
from ElectroNeek experts
Explore ElectroNeek
Space Missions!