Hire your first RPA
developer
Building an effective RPA team of professionals with clearly defined roles and responsibilities is one of the critical ingredients of successful automation implementation. And your RPA team begins with an RPA developer. Finding the right developers is always a headache for IT Leaders. This course will solve your challenge with RPA talents.
Hire your first RPA developer
Benefits for IT Leaders:
Get the essential guide for skillset and requirements to keep in mind before hiring your first RPA developer.
Discover the opportunities for your developers` growth.
Get the practical guidelines for the hiring process: from the requirements to the scorecard and validation.
Heads of the IT Departments
What insights will you get?
What skills should an RPA developer have?
How to grow RPA skills: from Junior to Middle and Senior developer?
What is the difference between Junior, Mid-level, and Senior RPA developers to keep in mind before hiring a dedicated team?
How to hire RPA developers?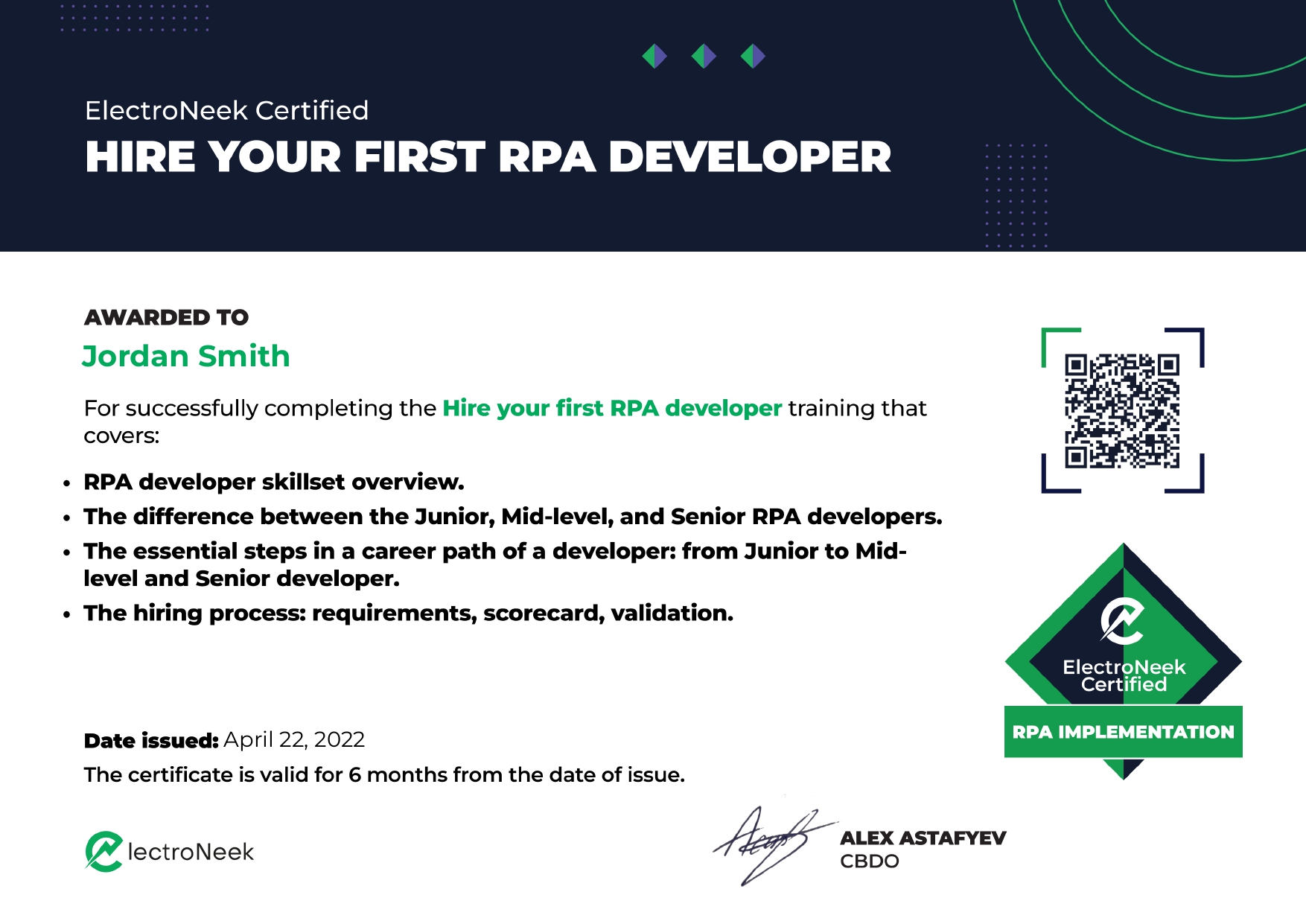 What's
included:
Learning materials:
videos
multimedia presentations
quizzes
useful resources
Certification for the course
completion
More than 250
successful partnerships
2 hours to complete
the course
Practical cases
from ElectroNeek experts
Explore ElectroNeek
Space Missions!