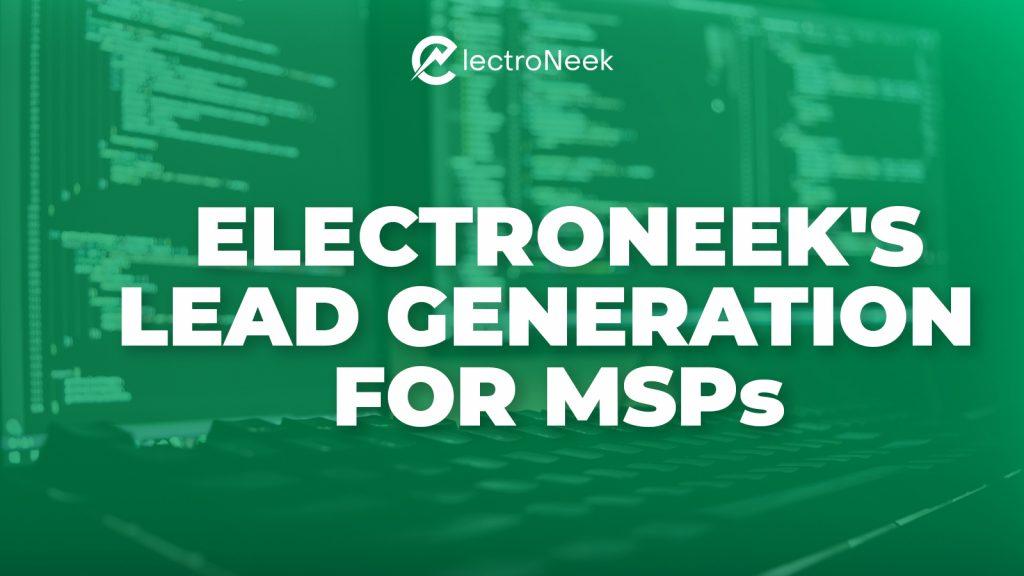 Following the evolution of the ElectroNeek Global Partnership Success Program, leading robotic process automation (RPA) vendor for managed service providers (MSPs), ElectroNeek, is helping its partners achieve new business growth through its revamped lead generation program.
Since shifting to providing RPA solutions and business support to MSPs in Q4 2020, ElectroNeek placed a significant focus on aiding partners not just with innovative RPA tools and partner success initiatives, but with tangible business opportunities in the form of lead generation. Further investment into providing lead generation for partners is a vital piece of ElectroNeek's evolving partner success program and business model as a whole.
Since the launch of its Global Partnership Success Program, ElectroNeek has distributed more than 3,000 leads to partners globally, for an average of 12 leads per month per partner.
Updates to the ElectroNeek's lead generation program include:
Exclusive leads distributed as part of the revamped partner success onboarding process;
And, a three tier partner structure that offers distributed leads split into two categories: number of leads distributed, and the opportunity to receive leads in different regions across the globe (outside of a partner's home region).
"With our revamped lead generation program, we are hopping into the water with our partners to help them achieve success. We aim to ensure our partners leverage lead generation and other available resources such as best practices for launching RPA, co-selling, and a refined onboarding process-designed to help our partners' RPA business units reach new heights."
Jonathan Meyn, Head of Partner Success, ElectroNeek
ElectroNeek's Continued Investment in Partner Success
ElectroNeek is committed to constantly improving our partner success programs, all with the objective of supporting the growth of our partners' RPA business. The next step in this commitment is the rollout of a new ElectroNeek product in the upcoming Winter '21 Release, our Lead Center. 
At the core of the Lead Center lies an automated lead distribution system, allowing partners to further tap into the flow of incoming leads, select prospects to target, and more. Additionally, the Lead Center will enable ElectroNeek partners to issue their own RPA bot licenses, setting the framework for one-stop-shop for managing an MSP automation business. 
Developing and innovating on products such as the Lead Center is a key focus for ElectroNeek as we aim to empower our MSP partners to achieve new possibilities for their RPA business. More information on the Lead Center will be available in the upcoming ElectroNeek Winter '21 Release. 
Learn more about ElectroNeek's Recent Developments: