Generally, early Robotic Process Automation (RPA) adopters are focusing exclusively on operational cost savings, and in doing so, are failing to leverage the technology's capability to drive outstanding ongoing business and workflow enhancements.
Office workers often have to work with numerous printed documents, scanned contracts, and digital versions of all of these papers. This set of tedious tasks is essential for any business that aims to grow and succeed in the chosen market. Notably, nobody tells to extract, enter, or transform data manually anymore, because there are cost-effective tools for that like RPA bots.
Once implemented, RPA produces metrics and data that provide critical insights into operational performance. It also seamlessly performs repetitive, rule-based tasks with digital (or scanned) data which saves your employees hours of routine operations and allows business owners to save money because now people can be involved in strategic and analytical assignments.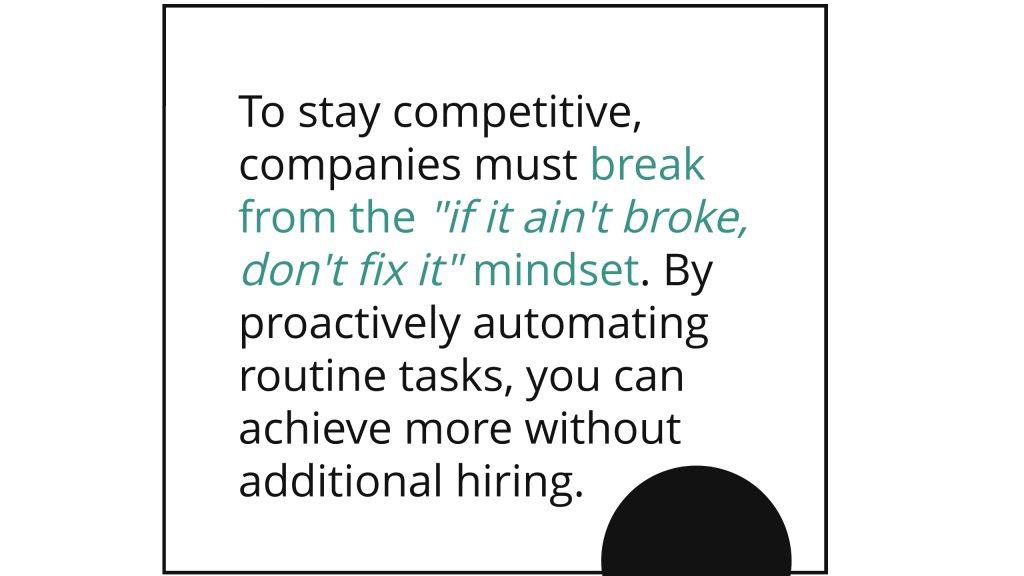 4 Best Practices for Introducing RPA Tools to the Workplace
Enterprises are able to implement Robotic Process Automation tools across an organization with their own software developer (who finished relevant online courses or got trained by a professional), making RPA a tremendous first step in your journey to digital transformation. Unlocking and updating inaccessible data instantly demonstrates the tangible impacts of automation.
Here are four tips for kickstarting RPA bot use:
Automate data updates. Lots of companies struggle to keep the information accurate and up to date. For instance, an employee has the assignment to update a list of current and old clients by checking the status of all leads in the CRM system manually, create a new spreadsheet with relevant information, extract - transform - load data from one sheet to another. With RPA, employees can automate this entire chain of processes, saving hours and ensuring information is updated accurately.
Use programmed robots to migrate data. Companies are more efficient when they can quickly move data between systems. For example, if two financial institutions merge, all systems must be consolidated. By using RPA bots, data can be quickly exported to a new system while still following the new system's formatting and storage rules. Also, RPA efficiently works with legacy systems and without API.
Leverage RPA when urgent tasks arise. Errors caused by the 'human factor' often inhibit the speed at which institutions respond to emergencies. When a bank learns a data breach has compromised a list of clients, it must close their accounts as quickly as possible. But this process takes a long time when humans perform it, underscoring how RPA can help mitigate losses and protect customers' funds.
Stay up to date with data monitoring. System or website failures can cost millions of dollars if they're not caught quickly. By using bots to monitor crucial business functions, you can ensure on-the-spot notifications when something goes wrong. Bots can simulate the way humans interact with online apps and web platforms to make sure they're running smoothly and instantly report the problem using email or Slack when a problem arises.
Using RPA to automate key business processes is essential for keeping the company growing and keeping track of the increasingly chaotic web of information. Help your employees to process less data that has more value for the business to increase their productivity.
With ElectroNeek you can process data more efficiently and without any mistakes, because RPA bots strictly follow the algorithms created by people. You don't need specific knowledge or experience in IT and automation to begin the automation journey in your company.
Learn more about ElectroNeek's self-service features, including automation recommendations and no-code workflows design by enrolling in a free trial of its recent ElectroNeek 3.0 Calaveras release. To start a trial, just create an account and invite your colleagues to analyze your workloads and see which business processes would be more effective with automation and how you can benefit from using robots in your routine workflows.
To learn more about modern practices of Data Management using Robotic Process Automation tools, subscribe to our newsletter. You will get a weekly digest with the most important news in the RPA market, business and technological benefits from its implementation, how to help your employees become Citizen Automator, what is hyperautomation and more news from the industry.