People are creating numerous new tech startups and even building entirely new industries. According to a study by Comptia, the US alone is the biggest market for tech startups. With close to 1.8 trillion dollars in 2022.
According to The Business Research Company the global IT market is expected to grow from $8.3 billion in 2021 to $9,4 billion in 2022. With a CAGR of 11.2%. A few of the top IT service business trends include:
The acceleration of digital disruption caused by companies actively looking for more and more tech services.
There is a lack of trained staff in various digital service and new technology areas creating room for more IT service providers.
More non-traditional service providers are rising, claiming market opportunities through thinking outside the box.
Companies are now spending more on IT.
There is a rapid expansion of cloud and remote services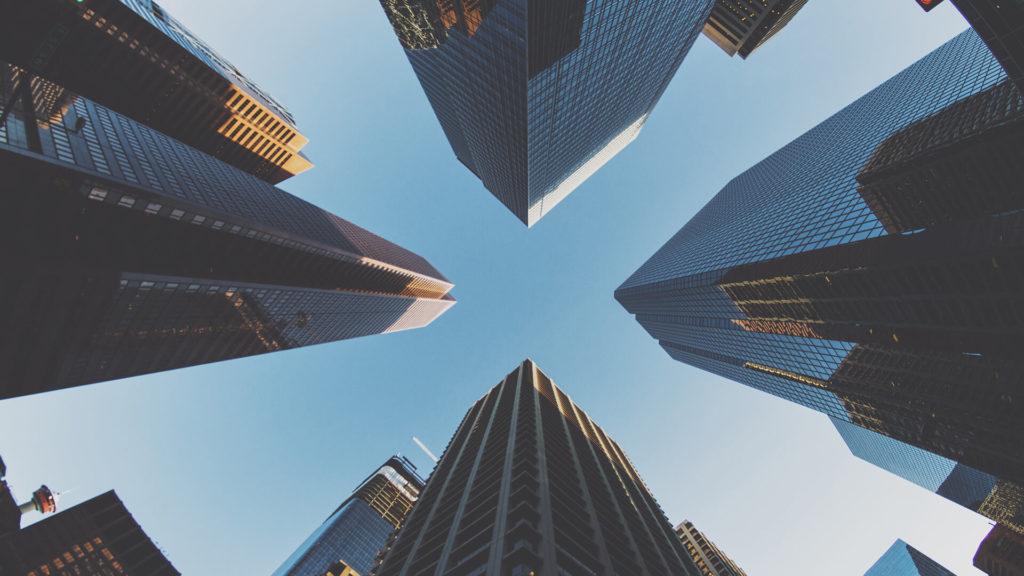 The IT industry is one of the most attractive areas of business progress. It's not even necessary to have coding skills. There is a chance to build a high performing global tech company and hire the best specialists.
No wonder every year, there are more and more IT entrepreneurs who want to start their own companies. They want to start making money selling:
Help desk IT
Cloud services
IT consulting
Hyperautomationn
Cybersecurity
Data storage and backup
If you want to understand how to start an IT business, this is the right time. We've prepared a step-by-step plan to help you create and grow a successful business.
Conduct market research
To make data-based decisions and scale your small business, you need to analyze the market. When planning your market research, you will need to consider the two data types of market analysis –
Primary sources
Secondary research sources.
To get ahead of competitors, you must first fix the price segment for your services. And what business insurance, personal assets, licenses, and permits it needs. Also, hire financial planners if needed.
Then you look over direct competitors in the same price segment providing the same services. See what development tools they offer, what kind of sales they use, and what clients and projects they work with.
Think about your target audience
If we're talking about the general market for IT services, the target audience is almost any business. But to determine your company's target audience, you need to make the most accurate portrait of the client. Answer the questions below for a better understanding of your potential clients:
What are the primary problems, and interests of the potential customer base?
How much money are clients willing to pay for your services?
What additional services may he need?
What social media platforms do they prefer?
What industry your client works in? clients usually choose a company with a portfolio made up of relevant projects.
Who makes decisions in the client's company? If you work primarily with SMBs – they are usually owners. If you work with enterprises, they are middle managers.
What are your requirements for the tools used in the development? Some customers ask what vital development they need. For example, what programming language the company should use, what graphic editor, what CMS).
Choose IT services to provide
Keep in mind the high demand for IT support services and products. As more companies are now adapting towards offering business IT services.
IT entrepreneurs use many types of businesses to build a company. We enlist the major ones:
Cloud Services
This category includes all IT services provided over the internet or a dedicated cloud network. Therefore, cloud platforms or SaaS offerings fall into this category. So basically, you can create some software delivered over the cloud and charge a subscription fee to make it accessible. For instance, if you want to sell hybrid cloud services on a subscription.
Hyperautomation
It is a relatively new technology. It was already named among trending technologies in 2021 by Gartner. The term describes various tools used to automate business processes, RPA is like a workflow that connects them: AI, OCR, Chat Bots, Voice-to-text, Machine Learning, Computer Vision, etc. Hyperautomation eases the process's automation and reduces repetitive and high-volume tasks.
The hyperautomation market is estimated to reach 46.4 billion dollars by 2023 (Sheer analytics and insights, 2021). It is forecasted to grow at a CAGR of 21.7% from 2021 to 2023.
Cybersecurity
It is a significant challenge for all companies. That is why:
Evaluating threats
Forecasting threats
Responding to potential threats
All are top-rated services for many IT companies.
The damage caused by cybercrime was estimated at $6 trillion by 2021. Companies are estimated to spend more on cybersecurity. You have to know your operating systems for high security.
Data Storage and backup
You can build a service or platform for SMBs or companies to store their data. It could be an:
On-premises solution for cloud services or backups
Security products
Additional storage.
So users don't need to keep all the data on their primary device and also deal with sensitive or proprietary data effectively.
Build business plan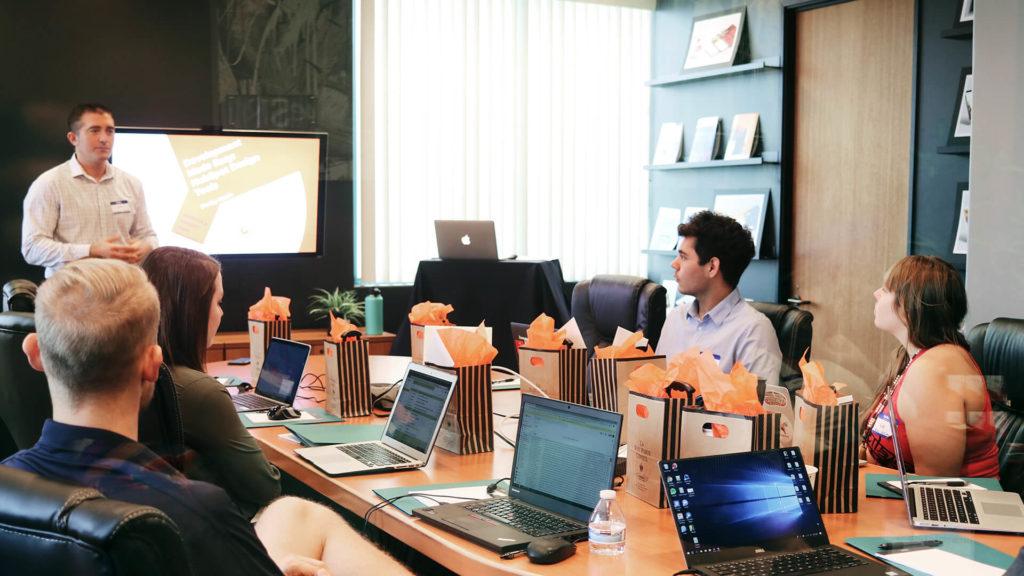 You need to think about Business and financial planning very thoroughly. You need to create a detailed business plan. It makes milestone setting and success measurement easier.
Founders with a long-term vision are more likely to raise funding. As investors will ask you about the viability of your start-up. Here it is also important to clearly understand your financial goals.
Your plan should include the following points:
Understanding the start-up itself :
State its mission, goals, and vision for short and long-term periods.
Clear and straightforward executive summary:
Highlight the customers' pain and show how to solve it.
A business idea, business structure, and model, values and mission, the background of the founder/co-founders.
Find information about competitors' strengths and weaknesses compared to your company.
Description of the product or service, pricing policy.
Plan of raising the investments.
Describe marketing strategy, channels of sales and funnels, key targets, and KPIs.
Choosing the type of partnership you want as each type has its own set of legalities. It is important to decide whether it is a :
Sole proprietorship
General partnerships
Limited partnerships
Limited liability company LLC
A good plan for your future business should be flexible and fluid if you want to make it a powerful tool for scaling and growth. A business plan can be changed over time, don't be afraid to rethink your strategy.
Hire talent
Before you start a tech company you need to search for team members and think about business units. Try to be practical when arranging recruitments.
Keep in mind that there is no need to hire many people from the very beginning. Start thinking about your hiring process in two ways. The first is for MVP – make a list of people you need to start operating. The second – is for the scaling company within 1-2 years.
The structure will change, sometimes several times a month: that is the nature of a tech start-up. But you need it to understand what kind of specialists to look for in the early stages of company growth.
Next, you need to determine the order of hiring. You need to think about who is required first. The "backbone" of the company from the first minimum viable structure. Do not hire five developers at once if one can handle the tasks.
It is better to hire qualified people in their field who know exactly what to do. As less time is needed in teaching and training. Additionally, It is a learning experience for you.
Build MVP
MVP is a Minimum Viable Product – an essential, launchable product version that supports minimal yet must-have features. MVP helps to show how the pain or problem of the customers is solved and enables you to receive feedback from users for further improvements.
However, it does not mean that you should not put much effort into building an MVP. Although it is just a demo version, you need to make it user-friendly. It will help attract early adopters and create buzz around your service or product.
Try to gather your target audience groups and let them use your service or product. Go through the feedback you get after and make the necessary changes. Then you can launch your MVP for a wider audience and measure the results. You get to track the overall engagement, sign-ups, and client acquisition cost (CAC).
Find a Partner
You might think that you have a fantastic business idea and plan for growth. But hundreds of people in many countries could implement the same idea. And all of those entrepreneurs seek investments, talents, innovative solutions, and partners.
Becoming a partner of a specific vendor is a great way to benefit from the brand, community of developers, and product. It is usually an easier path for those who want to grow faster and avoid some typical mistakes of newbies in the IT business.
Before choosing the vendor to partner with, think about the criteria that will be essential for selecting a vendor. Once you've decided on the requirements, it's time to estimate your potential profit, which will mostly be connected to the vendor's licensing approach.
If you are thinking of an automation business. Partnerships help you start and grow an IT business in automation without spending vast amounts of money. Apart from the ecosystem of innovative products, partners can provide you:
Co-marketing
Co-branding
Help in sales
Business model consultations
Online Academy
Running a tech company is a long way to go, but with the right action plan and trustful partner, you can gain an edge over the vast majority of other companies trying to build IT businesses the wrong way.