A desktop clicker is a tool that allows you to automate repetitive yet straightforward action of clicking on the buttons.
Where can the Desktop Clicker be used?
Automatically log into client banks and download necessary papers
Automatic printing of certain types of documents in which automation is not provided, due to an outdated interface or the absence of linker modules.
Running complex scheduled administrative scripts, including the automatic creation of backups with conditions.
Presentation development of software features or developer tips for people conducting presentations.
Automatically fill in MS Word and Excel document templates without VBA skills.
Partial or complete replacement of the manual labor of operators to enter information stored in different places of the interface of information systems.
Here is a case study about ElectroNeek Clicker implementation
https://i3.ytimg.com/vi/VW3f9XrcMX4/maxresdefault.jpg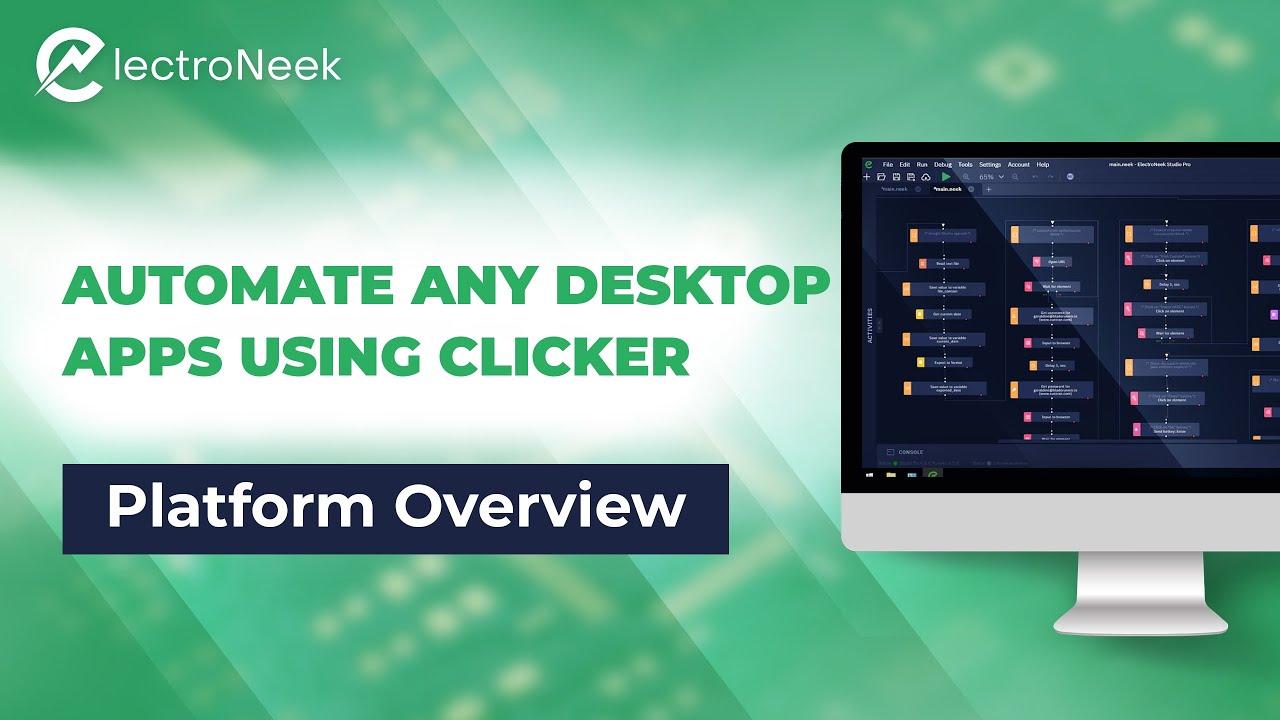 Here is a case study about ElectroNeek Clicker implementation.
To learn more about the functionality of Desktop Clicker and other ElectroNeek functions, enroll in our 14-day free trial. You simply create an account and invite your team members to join your virtual organization. After that, you can start analyzing work patterns, business processes and the efficiency of operations.
All this information is crucial for discovering the automation opportunities in your company. Start optimizing workloads and reduce the number of routine tasks performed manually by people with ElectroNeek. The aggregated data and automation recommendations are available for the designated business users and admins in the online People Dashboard and Automation Hub. Authorized users can download on-premise ElectroNeek Studio to build and execute automated workflows.