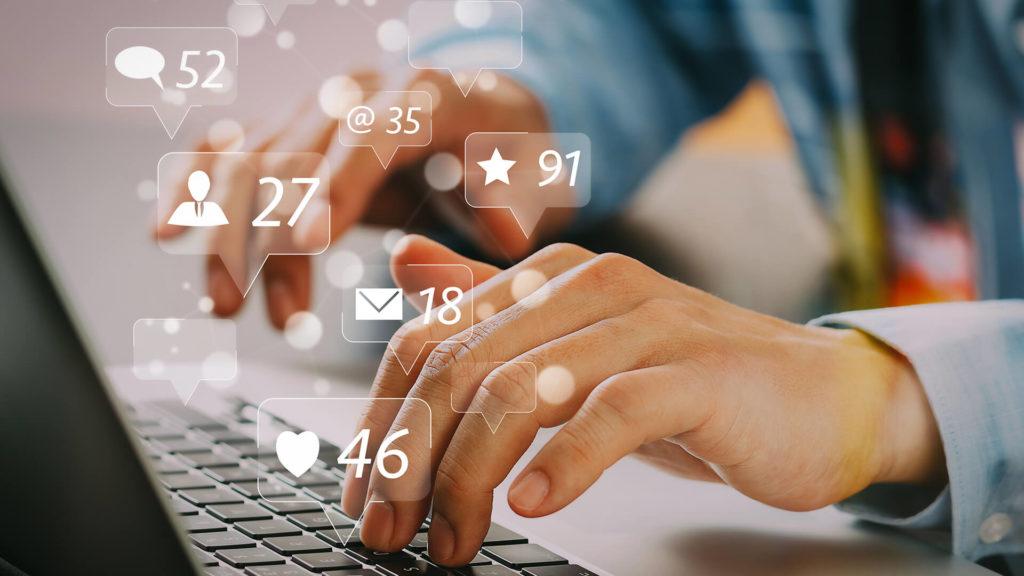 Today, one of the biggest trends in sales techniques for IT Service providers is social selling. It helps to find new digital channels for the sales funnel. By creating content and engaging new leads into communication, you can reveal the best features of your automation products or services and warm up the potential customers.
Social selling is the use of social media to find and build relationships with prospects. This enables your salespeople to find better leads, and eliminates the need for cold calls. It is easier to elevate trusted relationships within the network of your existing customers. It is the best way to generate high-quality leads for your automation business.
LinkedIn remains one of the top platforms for social selling. It is one of the few platforms that directly lead to new business. Hubspot refers to LinkedIn social as a 'goldmine' for lead generation. Over a million users are surfing the news feed and ready to consider buying your products.
This article explores the importance and top strategies to sell your products and services on LinkedIn.
The importance of LinkedIn in generating B2B qualified leads
Why is LinkedIn so important for sales management? It allows your IT company to raise income and brand growth, particularly in the B2B market. Recent studies have shown that LinkedIn today is №1 social media platform for B2B business, both paid and organic.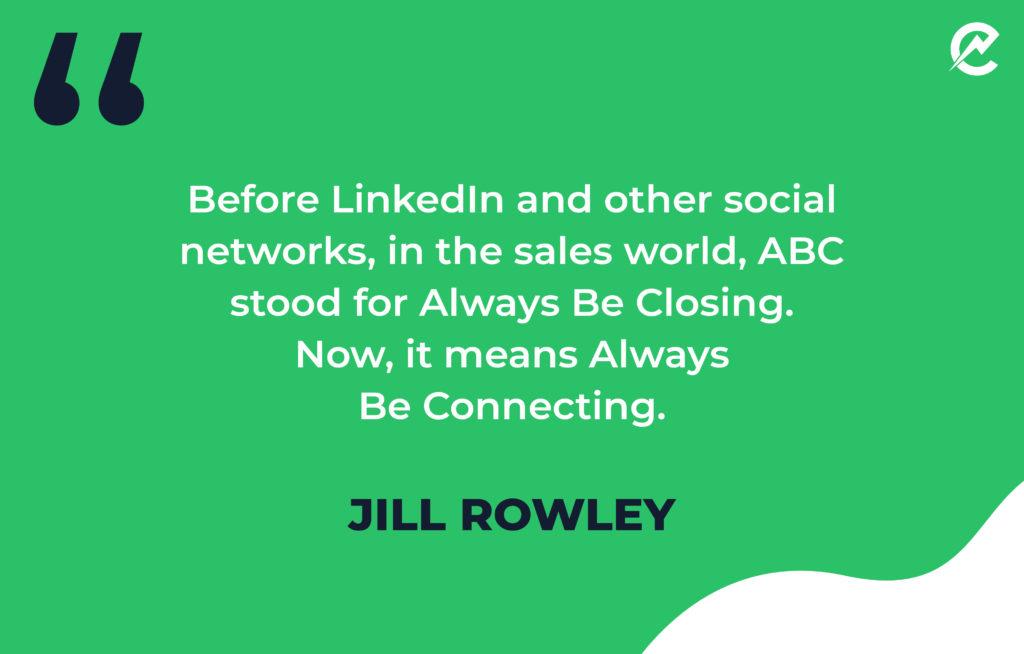 The same survey showed that 82% of B2B marketers found much success on LinkedIn. Additionally, the social selling index score on LinkedIn helps measure and track a salesperson's ability to sell socially. Hence, including LinkedIn in your overall digital marketing campaign is vital.
However, the way to sell on LinkedIn is different, as you need to focus on potential prospects and not on recruiters. The main focus must remain on how you helped previous customers similar to the target client. Let's divulge what strategies to use when starting your social selling journey.
Six strategies for social selling on LinkedIn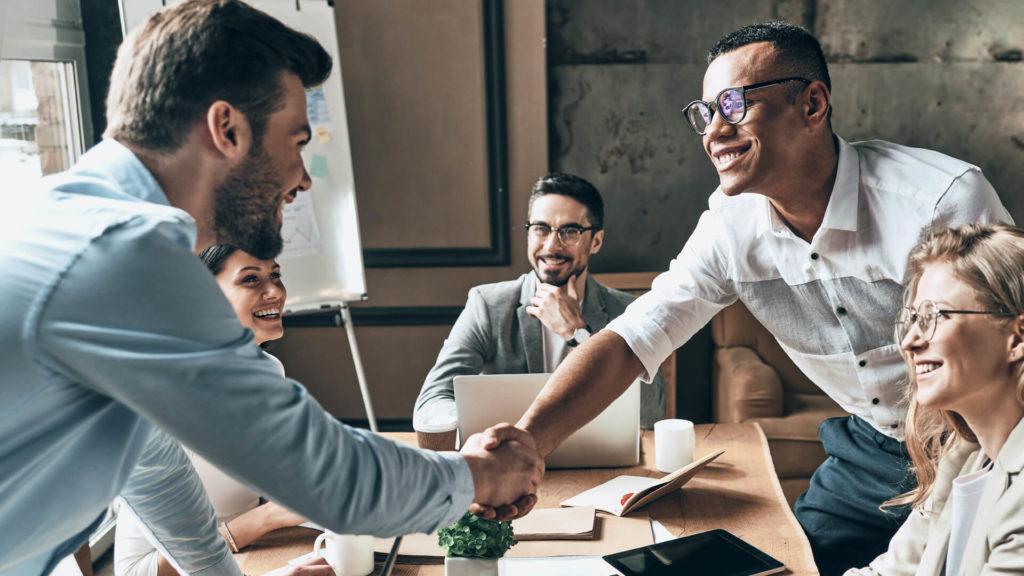 Clients generated content
Probably, you've heard about UGC (User-generated content), which is a very effective way to turn your customers into a loyal audience and let them speak for your brand.
The same could be said for the clients generated content – it is one of the key social selling strategies. It is very simple to use yet could bring great results.
You just need to ask your existing clients to publish a post on social media about the joint work and results of the automation journey they've experienced with your company. It would be great if your client could do the review in video format.
Such a post will allow engaging with their network that leaves comments and reacts to the post. On top of that, you could share this content to your page and get extra activity in your business account.
LinkedIn Headline optimization
A professional brand begins with your LinkedIn headline. The first thing prospects look at before sending or accepting a connection request is your headline, name, and photo. The headline must creatively outline who you are and what you do to stand out. Individuality and brand voice are crucial to ensuring you get the best results in social networking.
An ideal headline must include:
Your job title;
Mention the target audience you help;
Mention what help you offer the target.
Effective Summary Section
Key elements are the summary of your LinkedIn profile along with a professional profile picture. Your LinkedIn summary must be brief, with a maximum of two paragraphs. It is essential to realize customers will not read your profile in-dept.
That is why sharing content, which highlights your unique value proposition, is vital. Pay attention to the essence of your products and your advantages compared to others. You have only one chance to hook the target audience and make them interested in your IT company.
An effective and catchy summary helps build trustful relationships with key decision-makers. Remember to write every piece of content with the target audience in mind. Furthermore, don't forget to include positive reviews from other clients – it will raise the social proof.
Utilizing LinkedIn lead Builder feature
You can easily access the lead builder feature, when you create the LinkedIn Sales Navigator account. It is an effective tool that allows you to generate leads and save the list of prospects. For instance, you can save the prospect information and make updates and comments that show up on your homepage.
Proper content marketing paired with engagement warms up leads and prospects until you reach out to sell. You can include various links to your social posts to guide the audience within your sales channels. For example, a landing page link will help to know more about the company and your products. Thus, meeting the overall goal of social selling.
Optimal use of the search functionality
The search feature allows your sales teams to search for the prospect on LinkedIn and save the results. Additionally, LinkedIn knows how often to send email alerts with new relevant searches directly to your inbox. It also tracks your ability to reach and sell.
It would be handy to focus on the mutual connections with clients and prospects. An essential factor is to contact the main decision-makers with a highly personalized message. It would be great if you would have similar backgrounds or friends in common.
Boost social selling through Inmail feature
Inmail is the internal messaging feature of LinkedIn that lets you send a message to any LinkedIn user. LinkedIn noted that Inmail has thirty times more chances of getting a response than the traditional cold calls. It is an excellent way to start a conversation and build trust with potential clients.
Furthermore, Inmails are available for premium and sales navigator accounts only. The higher your account level, the more messages you get to send.
A few tips to follow when using Inmail to reach potential prospects:
It is essential to make it more about the prospect.
Use a call-to-action to get the prospect to do something.
Use their name and title to make it more like a conversation.
The opening statement must be catchy to keep the prospect interested.
Offer some form of immediate value in the message
Make it easy for leads to contact you on call.
How ElectroNeek supports MSP partners in lead generation
If it's your first time hearing about social selling of automation solutions – you probably feel confused. It is important to learn about social media marketing, digital marketing strategy and lead scoring. At ElectroNeek, we provide marketing and social selling support to our current and potential clients to succeed.
You can start getting a higher social selling index on LinkedIn with us. If you are interested in knowing more about us, don't hesitate to contact our team!