Have you ever dived into your junior or middle accountants' daily routine? Obviously, you have. However, let's cast aside the business focus of the matter and discuss the emotional component of being in the accounting profession.
In this post, we will consider the specifics of the accounting profession and will try to figure out how automation tools can be helpful, contributing to making the accountants' life easier and opening new opportunities for them.
Several figures tell a grim story:
According to the research by CABA nearly two-fifths (37%) of accountants say that their job is the leading cause of their stress, while a third (29%) cited the difficulty of trying to maintain a work-life blend. Two-fifths (38%) of accountants check their emails outside work every day, and a third (33%) even check their emails while sick or on annual leave.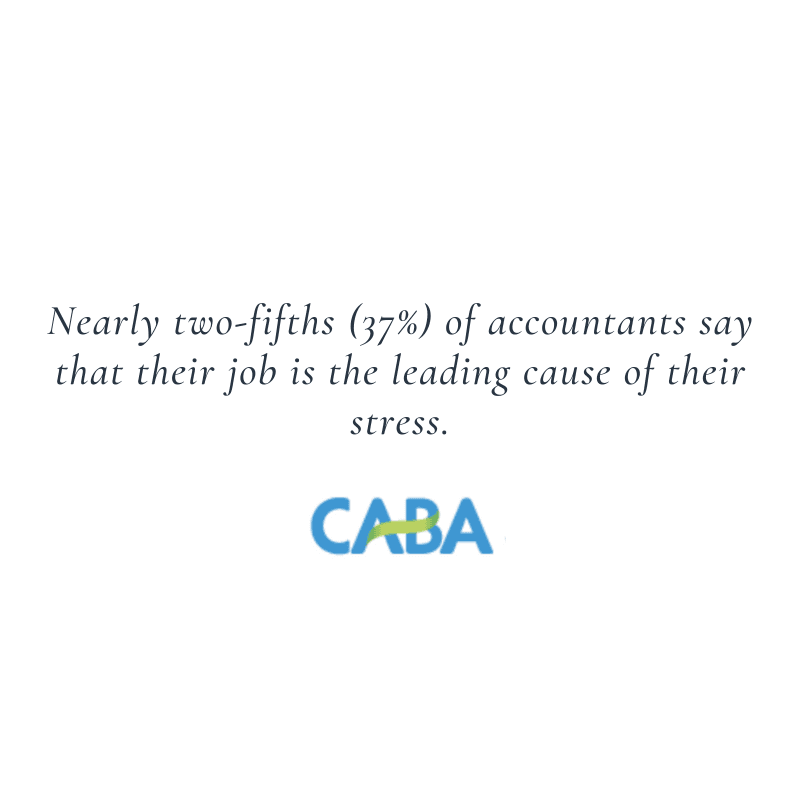 But what is behind these statistics?
Mostly the sad statistics have to do with multitasking and heavy workload. Except for the typical accounting tasks such as processing payments, budget planning, creating financial reports, maintaining financial databases and spreadsheets, there is also a burden of heavy administrative or clerical duties, such as email correspondence, filing paperwork, performing data entry, receiving and sorting mail, scanning documents, and any other tasks that accountants can do daily.
Combining even a couple of these tasks can make your working hours significantly longer and your head spinning.
The good news is that there is a solution. A bunch of these tasks can be automated.
Robotic Process Automation: how can it help accountants?
Gartner defines RPA (or Robotic Process Automation) as a "tool that mimics or emulates selected tasks within an overall business. These may include manipulating data, passing data to and from different applications, triggering responses, or executing transactions".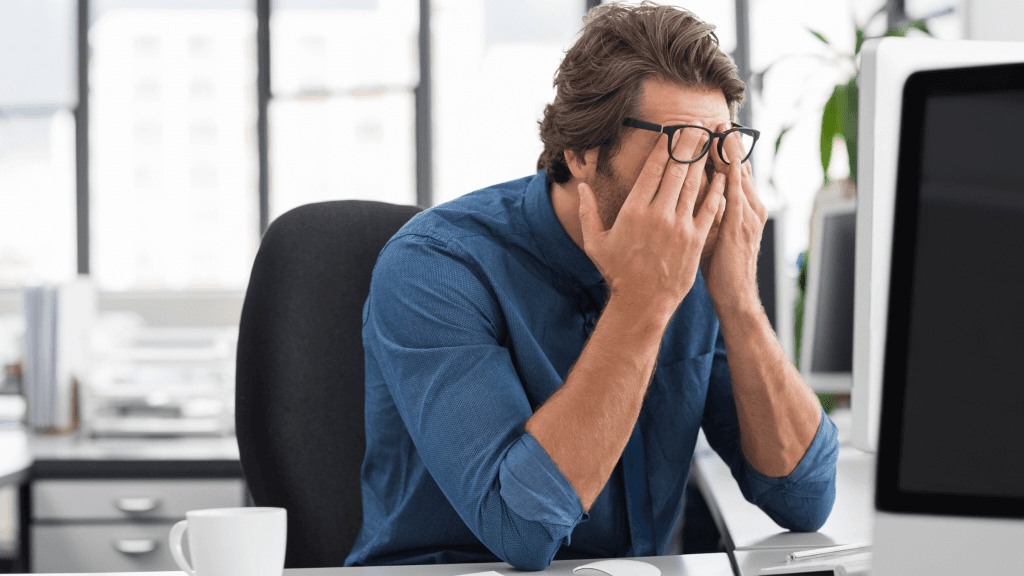 RPA is a perfect tool when it comes to repetitive or mundane and repetitive tasks. In terms of accounting there are several distinctive features of the tasks that can be automated within the business processes, including but not limited to the following:
Digitized tasks
Example: Mass emails consisting of data from various sources. Instead of gathering the data and forming the emails or chains of emails manually, automation can be implemented.
Repeated tasks
Example: Payroll processing is a repetitive task based on a number of company rules and regulations. Bots can automate partially or completely such tasks, eliminating the inconvenience of using the old company legacy systems.
Rules or template-based tasks
Example: Inventory items management implies the reconciliation of data from various systems since all the inventory management features typically cannot be brought together in a single system. Here is when bots can come in handy and automate data reconciliation across multiple systems and make connections.
Data and labor-intensive
Example: Legacy billing systems are connected with other systems that may not extract relevant data from API, which causes employees to do data migration manually via various formats, such as CSV, for instance. RPA may eliminate this labor-intensive activity automating it.
As you can see, the accountants' work specifics are well fit for RPA. However, there are also evident merits of RPA implementation that emphasize the vitality of using automation in such rigorous and rule-based fields as accounting and finance.
What RPA allows you to do: the benefits in accounting
In the recent interview with ElectroNeek Rafael Casas, Senior Manager of Sage Accountant Solutions team, described the opportunities of automation in the accounting business:
''What this technology will allow you to do? It will not only provide you with the automation itself. It will force you to really analyze your business and realistically improve your business from the ground up… RPA is just the vehicle, and you are a driver''.
One could hardly disagree with that. RPA is just a vehicle that, given the right set-up, can provide you, a driver, with the outstanding opportunities to improve your business processes and add value to it.
Following the statement above, the key benefits of RPA may be as follows:
Accuracy
Accurate results in terms of right decision making based on accurate calculations and data management
Cost-saving
The estimated cost saving from using RPA may reach 60% compared to the full-time equivalent of the same tasks done manually.
Adding value
Freeing up human resources RPA projects allow adding value to the employees' functions providing them with more strategic and creative tasks
Execution logs tracking
RPA provides tracking of all the logs within the various systems which are vital for audit and compliance purposes
Return on investment
Typically RPA implementation programs are launched and completed within the period from 9 months to a year, with the return on investment less than 12 months.
RPA in accounting: 5 typical use cases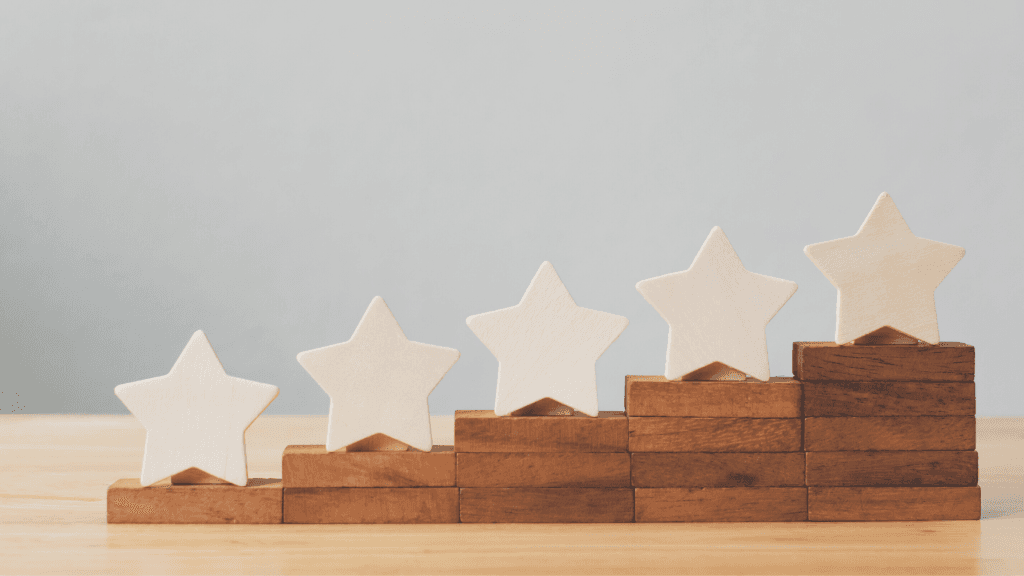 Let's consider the top 5 cases where automation may come in handy.
1. Accounts payable (AP)
Challenge: An accountant manually inputs the inbound invoice data, i.e., invoice number, the amount, and other related data, from PDF-files to SAP applications and Excel spreadsheets. It takes from 30 to 60 minutes
Solution: The RPA bot automates the data input and output and additionally creates the PDF duplicate on internal sources.
Ensuring compliance with the policies and regulations
Vendor invoices processing time cycle reduced to 60%
2. Data reconciliation
Challenge: A mid-size firm controller usually spends 1 to several hours reconciling invoice data feed of the current period with the prior period/s data.
Solutions: The RPA bot is set to automatically reconcile the data of various periods each time the controller opens the relevant file. The data which slightly vary from the given scenarios can be processed manually, however, the burden of the standardized reconciliation process is overtaken by bots
Accuracy of the reconciliation process
Time reduced from hours to several minutes
3. Profit and Loss statements preparation
Challenge: A large accounting company tracks profit and loss daily for its clients. The employees rely on legacy systems, excel spreadsheets and spend hours editing and creating manual reports which afterward are compiled in one P&L report for the final review by the top management
Solution: The RPA bot automated profit and loss statements preparation via the standardized scenario of processing data. After the report is compiled the bot sends automatically to the top management by email
130 hours of productivity savings within the preparation of reports
Time reduction from 1 hour to 15 minutes
4. Tax management
Challenge: To get tax breaks, an accountant of a small CPA consulting firm usually spends a vast amount of time manually sorting tax forms and checking bank data to provide 100% accuracy in tax returns.
Solution: The RPA bot eliminates manual inputting data in online tax forms. RPA system is mapped to scanned tax spreadsheet, extracts financial data from online balance sheets, and copies and inputs data in the relevant field in tax forms.
Tax filing process speeded up
Accuracy of tax management ensured
5. Onboarding process
Challenge: The well known british company Sage has a corporate system called Sage Business Cloud Accounting (SBCA). Onboarding new users into the SBCA system requires manual entry of accounting data siloed in spreadsheets, scans, and multiple accounting software (or even digital documents), such as uploading ledger accounts stored in an Excel file. The task is time-consuming and often causes operational inefficiencies, increasing the cost of onboarding or switching to SBCA from other, less robust accounting systems.
Solution is well represented in the video below:
https://i3.ytimg.com/vi/z5YXsWSGaRM/maxresdefault.jpg
The end user, Rafael Casas, describes the solution and outcomes:
''From the Sage perspective, with ElectroNeek, we built an RPA bot that helped quickly, easily, and effectively onboard the clients' chart of accounts. So it will not just bring in the chart of accounts, it will actually clean up the default charts of accounts that usually come with those new companies' systems, and then it will just bring in a new natural chart of accounts from a new client. Typically, it can take quite a long time if you do that manually, like several hours. With bots, it takes several minutes. So that in itself is a straightforward use case that we worked on''.
Magic numbers are real: the future of accounting automation
According to research by Protiviti 40 percent of organizations in finance and accounting are still having trouble prioritizing potential RPA initiatives. In comparison, 30 percent think their firms are taking a "scattershot" approach that hinders their pursuit of the best applications of RPA for their business.
However, the same report statistics prove that RPA implementation may open up a new era of positive changes, even for the most incredulous industry leaders.
Among the most significant positive transformations are productivity (increased by 22 percent), product quality (improved by 16 percent), market position (strengthened by 15%).
Below you could see the more detailed chart of the research testifying to the fact that there are some more areas in accounting and finance that can be significantly improved via RPA implementation: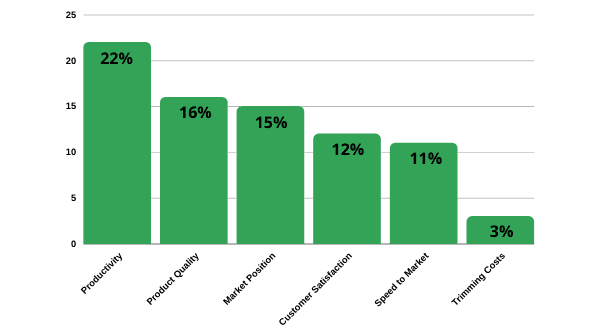 ---
In this post, we demonstrated the most ordinary mundane tasks of accounting team members that very often makes the life of an average accountant imbalanced and filled with stress. We believe that RPA is not only a great tool for reducing the stress of your team and giving the employees higher value tasks but also a great opportunity for a company itself to reduce the burden of inefficient time-consuming tasks making it more customer and technology oriented.
The fact that some accounting and finance firms are still stretching out the transformation of their business processes is not playing into their hands. While they are thinking and considering, the technological gap between them and the RPA involving 'leaders' becomes bigger. And there is no denying that in the world of vicious competition any lag may become a hard constraint to improvement both internally and externally.
Here in ElectroNeek, we have end-to-end solutions for the accounting industry, proven by experience and a plethora of cases. However, if you are still thinking, book a demo and learn how to enjoy automation results within the first 7 days!