Remote working has become the norm in many countries already. According to a study by Owl Labs, 83% of employees felt work from home made them happier.
Many companies want to move from working in an office to a remote setting, but face many different issues. Their biggest challenge is to respond and adapt their processes to this trend.
Businesses wanting to transition to remote work must rethink many things. One challenge is to keep coordination and circulation of information and documents among teams. They should provide tools to their teams working remotely to reduce time-consuming tasks.
If companies want to innovate with a remote working environment, they need innovative solutions like automation. Here we explore the main challenges and how automation makes remote workers more efficient.
Remote work- advantages for companies
Remote work gives employees flexibility and autonomy. Let's see what are the major advantages of remote working for companies:
Significant cost savings on office space and supplies, and other facilities.
Agility for companies serving customers in many countries and offer 24/7 customer support.
Helps in retaining employees - reducing commute time and managing work to personal life balance.
Allowing employees to work in 100 percent remote jobs is a great way to attract more talent.
Challenges faced by remote teams
Remote work comes with its own set of barriers and issues. Below are some of the main challenges teams faced with remote work.
Tracking performance of employees working remotely becomes a disaster without the right tools. Making sure the team is making progress and keeping things transparent is another issue for a remote setting. Task related automation tools (video calling software) help manage:
Work schedules
Leaves
Distribution of work
Having a remote team requires more conscious effort to ensure team members continue to work together effectively. For example, one on one conversations are needed to bring a remote team together.
Automation tools make sure:
Meetings get scheduled,
Reminders are sent
Everyone has easy contact with each other.
Employees feel isolated from their teams and unable to build quality relationships. Such feelings lower employee morale and engagement. Different strategies can help in building trust:
Recognition
Asking for feedback
Ensuring "It's not always work and no play."
Respecting private time.
Automation tools reduce the burden of mundane tasks and leave room for more virtual team-building activities. In the end, it improves the morale of the remote workforce.
There is no face to face meeting when you have shifted to remote work. Your team members can't communicate without tools like Zoom, Skype, Slack, Asana, Confluence, Monday, etc. What happens when remote teams use these collaborative tools without integration?
The team struggles to communicate that leads to confusion. An end-to-end automation solution helps ensure remote employees work together effectively to increase productivity.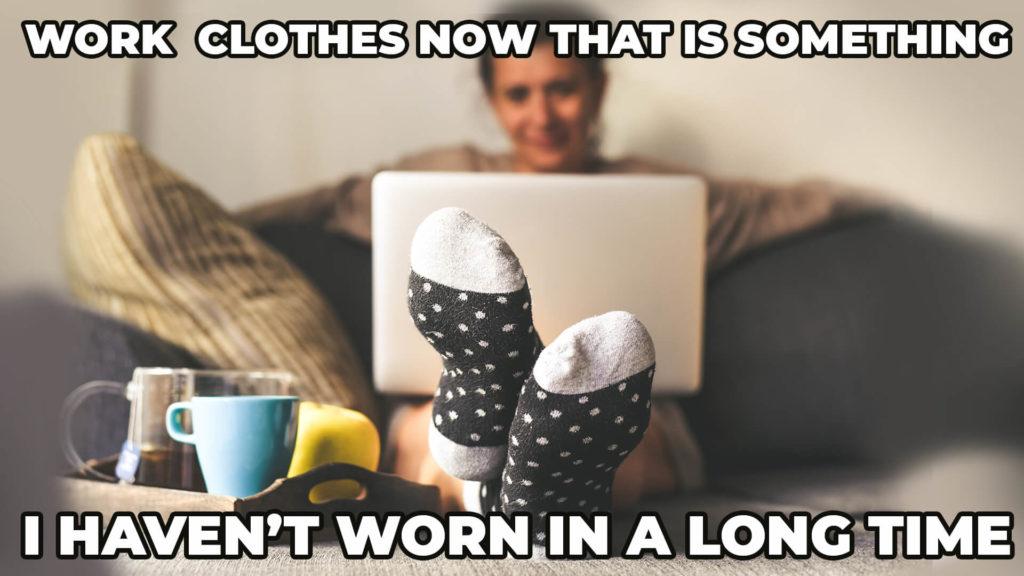 How does automation make remote work efficient?
Automation has never been about replacing people. It is about enabling people to spend more time focusing on complicated and exciting tasks at work. What is a constant in many remote company handbooks nowadays? It's definitely automation as it improves:
Productivity
Collaboration
Efficiency of teams
Cost reductions.
The transition of work from office to online requires great participation of IT teams for tasks:
Day-to-day IT operations - scheduled maintenance, backup, and monitoring of IT policy.
Account creation and deletion.
Distribution of software to remote teams.
Access management and teams/user management.
Work where it is convenient for you
Nowadays, automation, significantly scaling remote workforces, has become necessary. The power of automation lies in providing team members with an integrated digital experience and saving time.
Business process automation simplifies routine workflows and helps companies manage remote work. It assists organizations in managing change in a structured way. For instance, such tools ensure your company policies, such as sick leave travel, are handled digitally. These tools keep track of employee progress, and ensure the remote team is notified of changes automatically.
Process automation platforms provide pre-designed templates for common business workflows, enabling users to configure the new processes when needed. Automation tools also have many vital features like mobile support, which is crucial for a remote team.