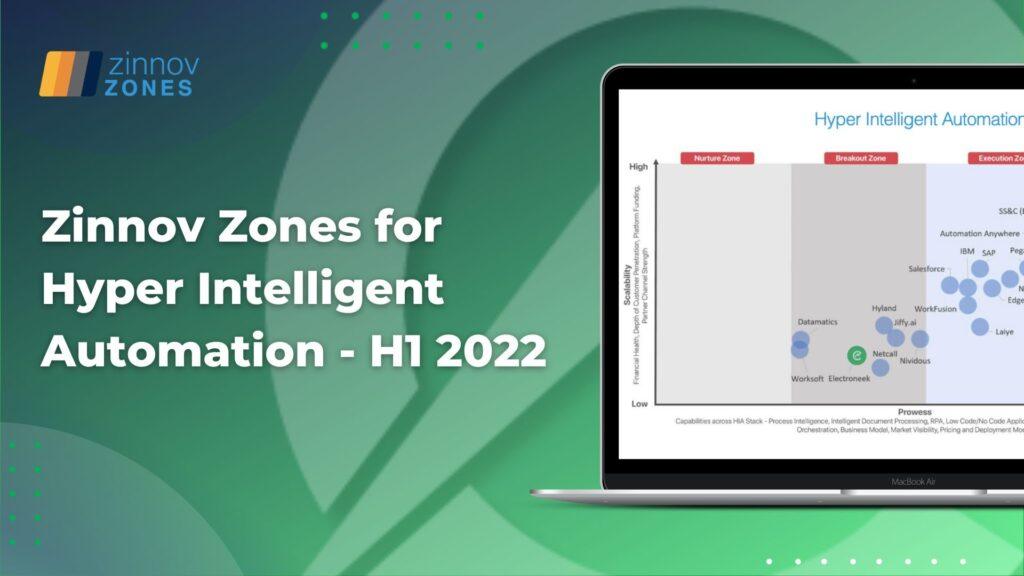 ElectroNeek remains the only participant in Hyper Intelligent Automation rating that enables opportunities for small and medium IT Service Providers with no-code tools and a business development platform. ElectroNeek helps them to build their own brand as Automation Service Providers and deliver highly profitable automation solutions to 200M+ SMB clients.
Compared to the same rating in 2021, ElectroNeek strengthened its position in the Breakout category and further solidified its presence in the market.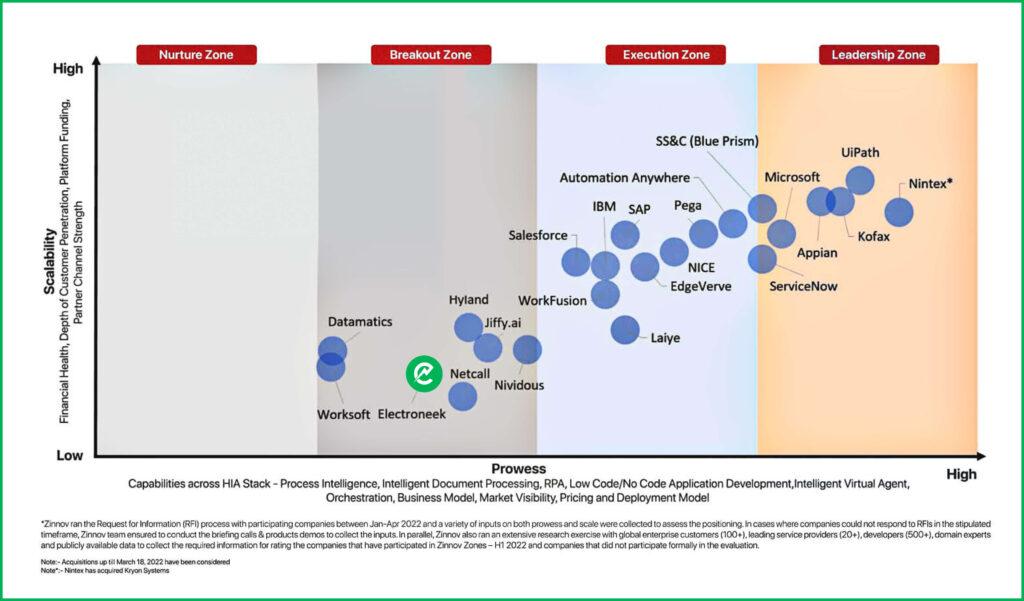 What is the Zinnov Zones for Hyper Intelligent Automation - H1 2022 rating assessment?
Zinnov Zones for Hyper Intelligent Automation (HIA) – H1 2022 is the semi-annual rating assessment from Zinnov where 90+ Automation platforms and specialist vendors are analyzed on their technical prowess and scale of operations to identify the kingpins and visionaries.
The study rates the players based on overall capabilities across the Automation lifecycle, with the platforms evaluated across 12 categories including Hyper Intelligent Automation, Process Intelligence, Intelligent Document Processing, Robotic Process Automation, Low Code/No Code Application Development, Intelligent Virtual Agent, Orchestration, and Industry-specific zones including, Banking & Financial Services, Insurance, Healthcare & Life Sciences, Retail & CPG, and Manufacturing.