September 21, 2023, Austin, TX - ElectroNeek, the leading Intelligent Automation platform for Managed Service Providers (MSP) and Businesses, has hosted a first in the series of events for MSPs and ITSPs aimed at networking, sharing experiences and best practices that business partners of ElectroNeek use to solve daily challenges.
ElectroNeek gathered business and tech leaders of Austin IT Managed Services Providers for a free masterclass on how to grow your business. During free breakfast, we shared the working models for:
Making your tech stack more cost-effective than ever
Starting your marketing campaigns and finding new clients
Winning deals and growing revenue

Participants engaged in networking and shared invaluable experiences, fostering meaningful connections during the post-event session.
ElectroNeek's business partners are the driving force behind our success. Together, we democratize the automation for businesses of all sizes and bring this amazing technology to highly underserved segments of SMBs. Knowing IT professionals' trends, demands, and ideas strengthens us as an MSP-oriented vendor and the local community as a whole. We are thrilled to talk to more companies in the coming months during our BizTech events. This might transform into a larger meetup in a conference format for MSPs in Texas".
Alex Astafyev, Co-Founder & CBDO at ElectroNeek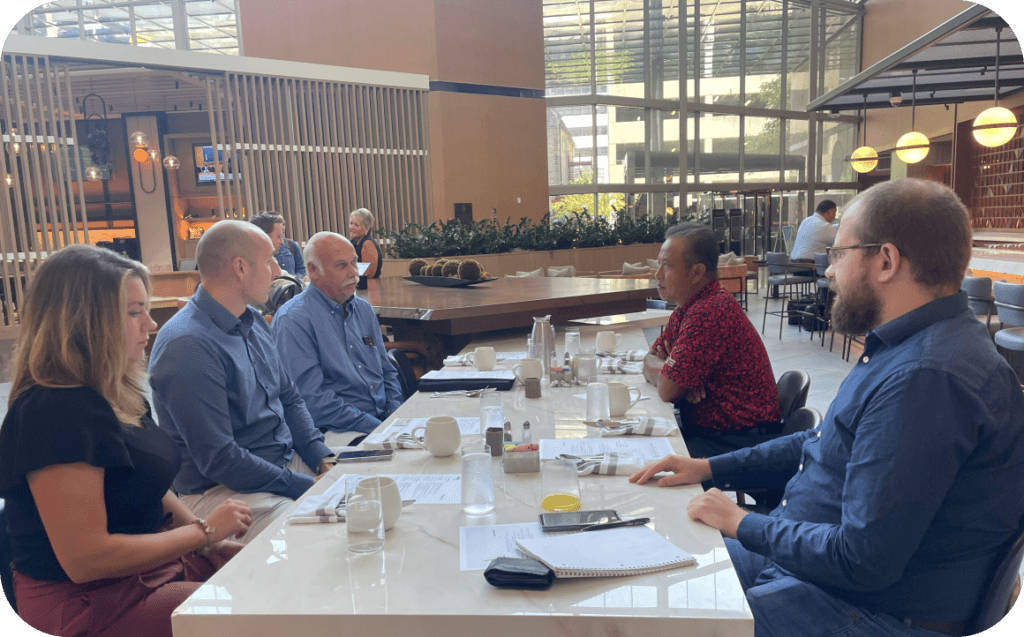 Join us for a networking meetup series to connect the local Austin, Texas MSP community. Effective communication and collaboration are crucial for success in today's competitive business landscape. At this event, participants have agreed on the topics for future meetups.
In an ever-changing economy, MSPs often encounter recruitment and employee retention challenges. We will also explore the intriguing topic of cybersecurity risks for MSPs and their relationships with cybersecurity vendors.
Take advantage of the opportunity to attend our monthly BizTech Breakfasts for MSPs, which will continue in the months ahead.
ElectroNeek was founded in 2019 by former MSP owners. ElectroNeek, since its funding, has been a pioneering force in the world of intelligent automation, enabling businesses to leverage the power of automation for unprecedented growth, productivity, and efficiency. The ElectroNeek platform offers leading-edge tools to optimize processes, bring operational excellence, and elevate results with the support of AI. ElectroNeek is reshaping the automation scenario with a dedication to innovation and a user-centric strategy.
For more information, contact us or visit ElectroNeek's website.