Exploring ElectroNeek
Bot Runner
Completing this course will help you understand the essentials of the ElectroNeek Bot Runner: a free-to-download app designed to run an unlimited number of attended and unattended automation in any infrastructure, at any scale.
Exploring ElectroNeek Bot Runner
Course Description:
Explore the essential principles of working with Bot Runner.
Explore the Bot Runner interface and tabs.
Learn how to get started with Bot Runner.
Learn how to connect Bot Runner to Orchestrator.
What is ElectroNeek Bot Runner?
How to download & install the Bot Runner?
What is ElectroNeek Bot Runner system requirements?
How to publish and run bots to ElectroNeek Orchestrator SaaS?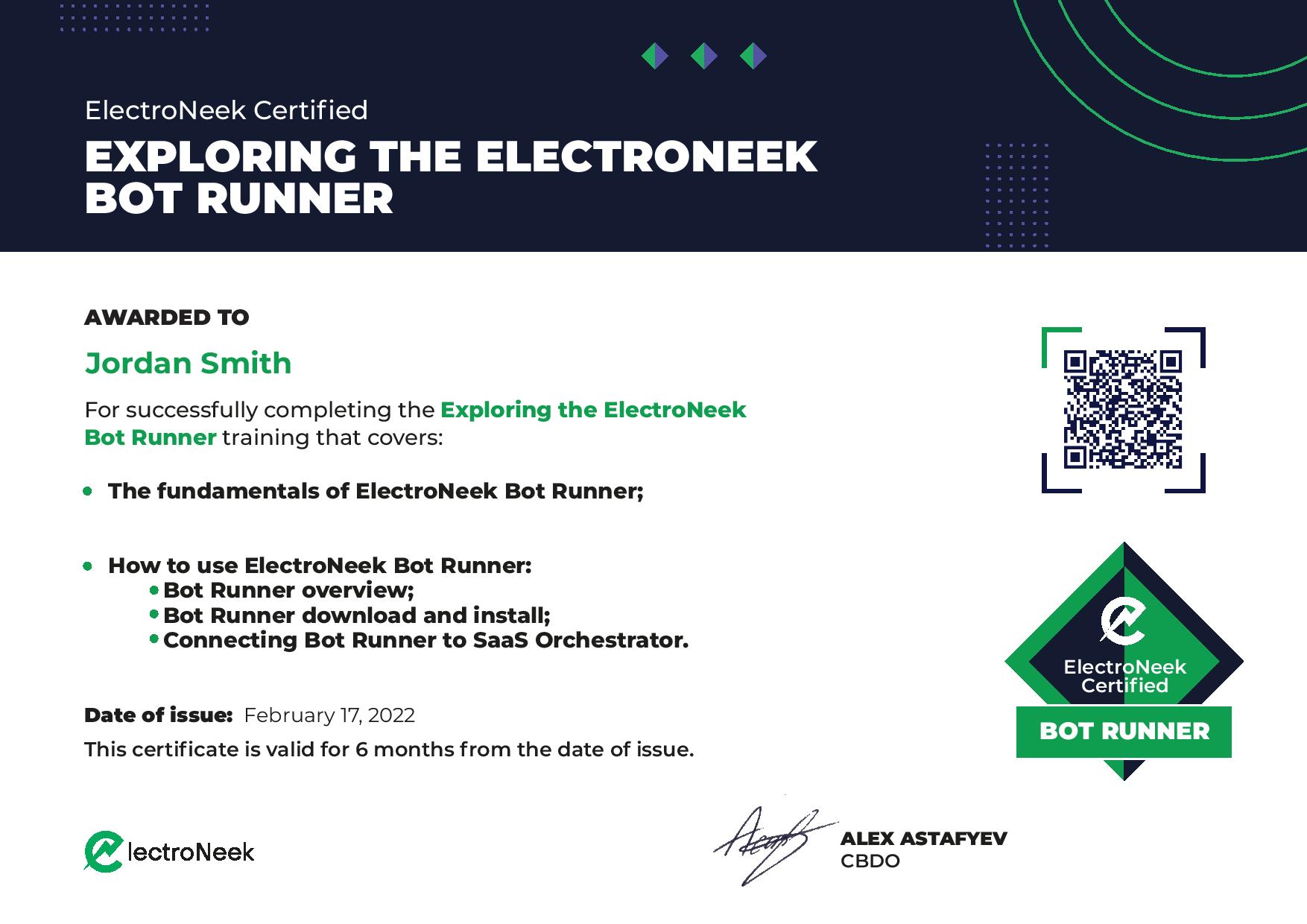 What's
included:
Learning materials:
videos
interactive guidelines
quizes
Certification for the course
completion
More than 250
successful partnerships
2 hours to complete
the course
Practical cases
from ElectroNeek experts
Explore ElectroNeek
Space Missions!