This year is an eye-opener for all of us as individuals, society, and humankind. This spring has already shown us the strengths and flaws of every business. Entrepreneurs have to be extra sharp and more creative than ever. They strive to digitally transform their workflow in a short time to stay relevant, considering new reality we all live in.
Lead-to-Cash is one of the essential customer-centric business processes that involve input from Marketing, Sales, Finance, Product Development, and other departments in its different stages. A lack of cohesion between the front office and back-office systems may exact a notable toll on businesses, which is why the optimization of this workflow is built on the different departments' teams and their data flow.
We chose the 3 most important ideas to keep in mind for a successful digital transformation of the Lead-to-Cash process.
Move from paper to digital
This is the core of the digital transformation concept that is on the rise of popularity these days because of the unprecedented situation with COVID-19 pandemic and forced global transition to remote work.
The number of business processes that involve printed documents, from contracts and onboarding lists to invoices and financial reports - is monstrous. With the lack of ability to conduct work meetings in-person, all documentation is shared digitally. Yes, eventually, we all will get back to the offices. But scientists reveal that working with documents digitally speeds up the workflow up to 40 percent, compared to traditional paper-based ones.
It is not easy. There's a massive downside to this strategy. In the beginning, with all the printed papers people already have, they now have to enter data into digital copies of the same information manually.
It takes valuable time and the employee's efforts. But it is ok. Keep in mind that transformation is a process with long-term advantages for business performance. Also, numerous tools streamline work processes by automating routine tasks, such as manual data entry, in a matter of days.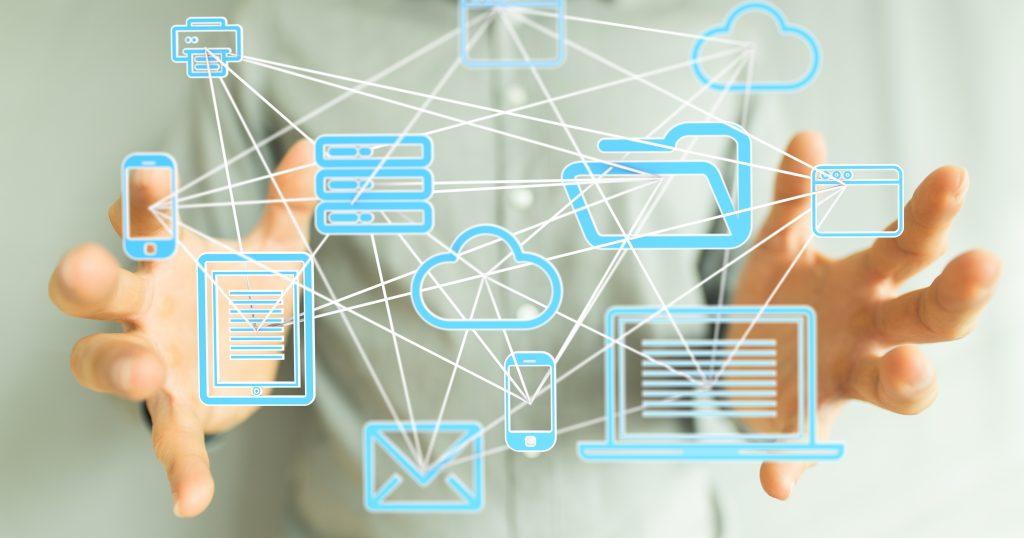 Connect all corporate apps
In order to bring your teams together, you have to bring your tech platforms together. If your sales, finance, and accounting teams are working on the same platform, the odds of missing a valuable piece of information are much fewer. This is especially relevant now when people work remotely and can't update each other in person.
For example, using one system to process credit card payments, sales representatives can always see when payments are processed. Thus, they will know precisely when to reach out to a client and proceed to the next one. The same goes for other departments: sales reps should be connected with the marketing team to strategize a cost-effective marketing campaign. And everyone in the company should be able to talk to the IT department's specialists to fix a bug or update a system swiftly.
Evaluate the information you already have
After transferring all the information from hard copies to the digital version, you should conduct an audit of your business's performance using success metrics across the departments, projects, and project teams.
By evaluating the difference between your predicted results from real ones, reviewing your buyer personas, and the actual buyer's journey, you get an opportunity to find weak spots of the funnel, point out processes that should be updated and rearrange the current business strategy if needed.
---
When businesses start to transform the lead-to-cash process digitally, they open the door to all the unfinished tasks, inefficient processes, and sometimes not-enough-qualified employees. It happens because by digitizing all the corporate data, it becomes more straightforward for business owners to evaluate each procedure, department, and employee as a part of a bigger system. This data plays a vital role in increasing the accuracy of pipeline forecasts, the upskilling employees, and providing actionable data for everyone in the company, especially marketing and sales executives.
Digital transformation is a complex process that requires changes in all parts of the Lead-to-Cash process. Still, with a pragmatic strategy and support from your team members, it can be a robust long-term advantage for the business.