Digital transformation is necessary today to preserve a business against the odds. It is the key to enabling operational efficiency and delivering value to customers. As companies modernize to the latest technology, many leaders are still trying to make sense of it.
This blog post will discuss Digital Transformation and what opportunities are opening up for IT Service Providers.
What is Digital Transformation?
Digital transformation uses digital technologies to create or modify business processes to meet changing business and market requirements.
Digital transformation involves utilizing the latest and most relevant digital technology in all business areas. It enhances sales, marketing, and customer service and alters how you deliver value and engage with customers and your team.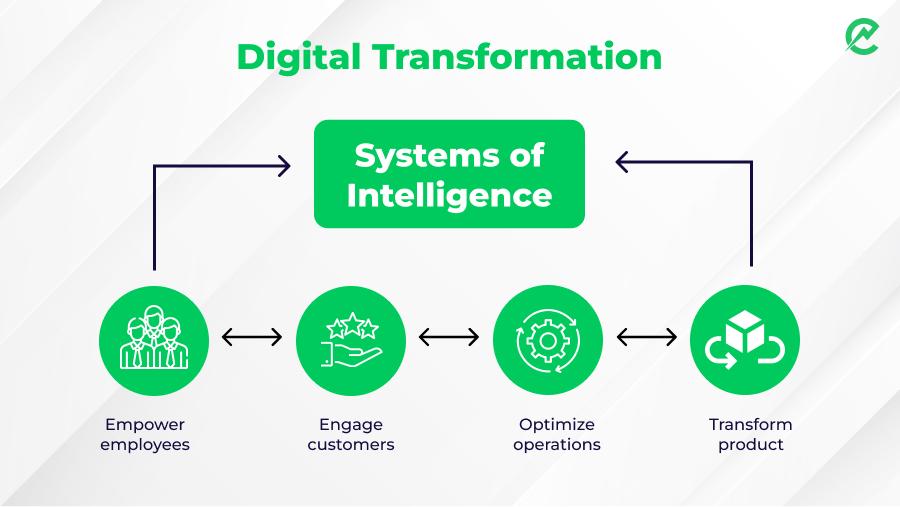 This cultural shift requires leaders to change their outlook and employees to adapt to a new way of work. Organizational commitment from leadership to working teams and stakeholders is crucial for the successful implementation.
"We identify a manual process to be automated and create a workflow to compare the process with its automated counterpart, enabling clients to measure ROIs before going into development."

Wilton Rodgers III, CEO & Founder, Simply Automate

Read his Success Story
Digital transformation is in great demand among small and medium-sized businesses and provides incredible recurring revenue opportunities for IT service providers. The democratization of digital innovation accelerates the growth of the IT market.
Businesses Are Evolving With Digital Transformation
With growing problems such as skill gaps, low margins, competition, and customer expectations, businesses are encouraged to move towards self-sustaining ways of working.
They are fast-pacing their digital transformation journey. With this, SMBs and large enterprises are exponentially increasing the digital transformation market size.
Digital transformation is impacting businesses by helping them evolve in these areas.
Meet changing customer expectations
Reducing product development costs
Introducing new revenue streams
Improving operational efficiency
Improving new product quality
Reducing cost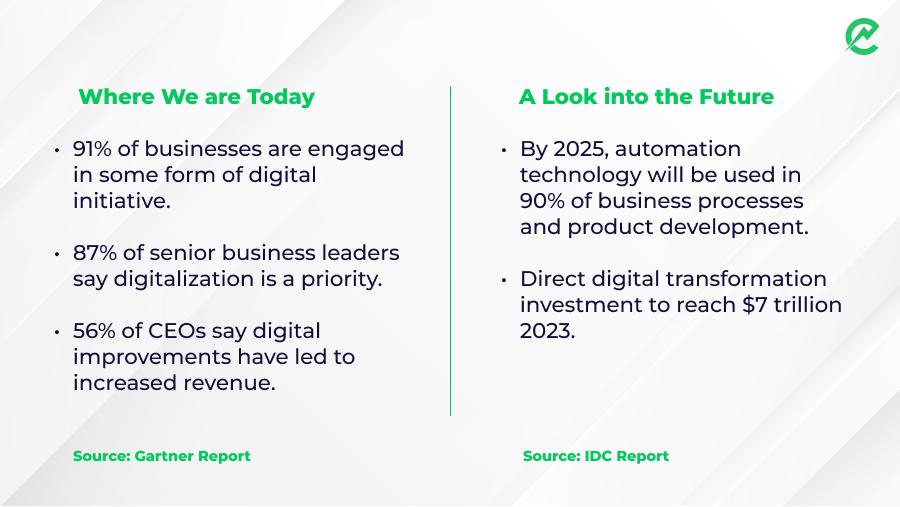 How Automation Pushes Your Business to the Next Level

Automation accelerates operations significantly, increasing efficiency by eliminating the scope of errors by automating repetitive manual tasks performed by employees.
Increased efficiency improves operational performance because employees can focus on more valuable tasks, resulting in higher employee satisfaction, fewer mistakes, and reduced labor costs.
https://i3.ytimg.com/vi/w8PHjifhSEM/maxresdefault.jpg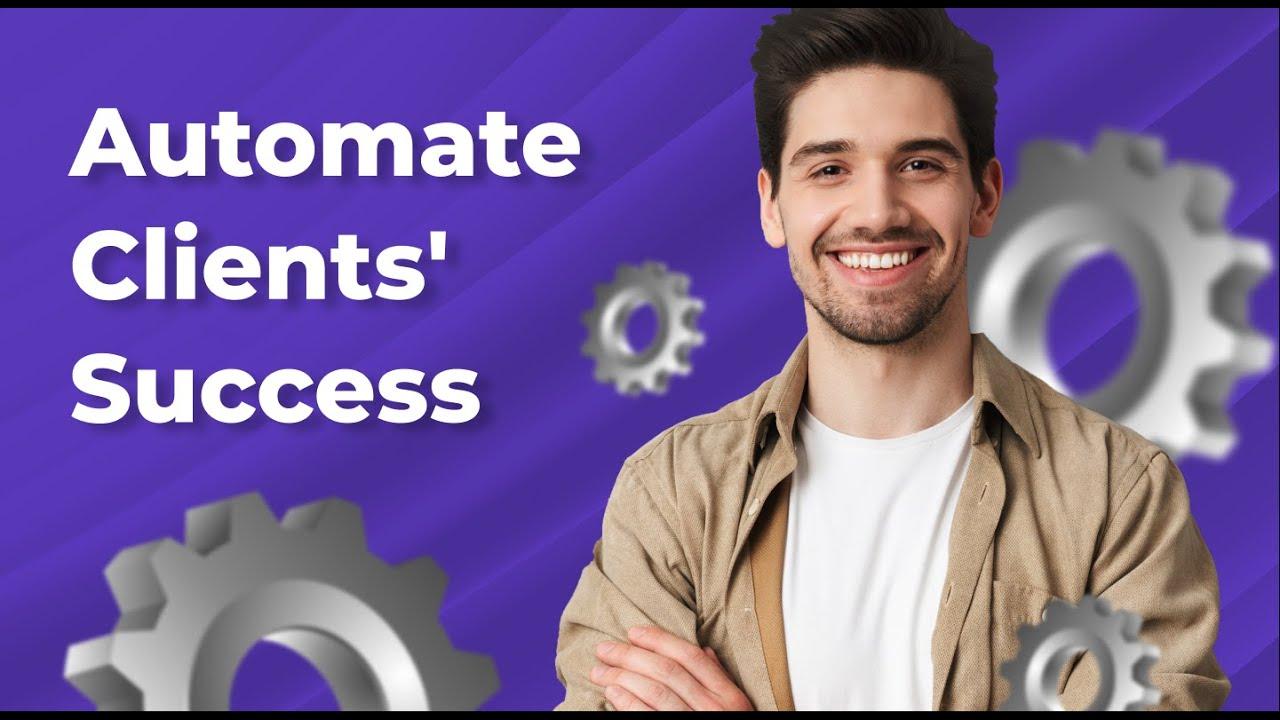 RPA — The Fastest Growing Automation Wave

Robotic process automation (RPA) is a form of automation that creates bots to emulate repeating, Robotic process automation (RPA) is a software technology that transforms how businesses deal with repetitive tasks in a digital environment. This software employs bots to mimic human employees' actions to perform various tasks such as data entry in CRM systems, automated invoicing, text recognition, and more.

RPA is an impactful, simple, high-return technology, and the market is growing aggressively.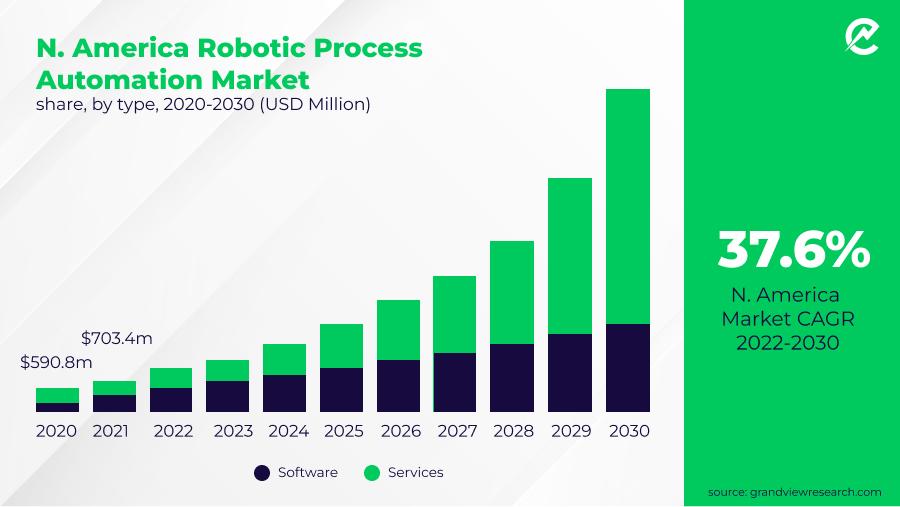 The RPA Market: A Blue Ocean of Opportunity
Originally, automation implementation costs were out of reach for SMBs, so they couldn't adopt them. But since it is now available on subscription, it has become available even to small businesses.
With RPA available at a lower cost, it is quickly adopted by SMBs for operational efficiency. Reports show that two-thirds of SMB leaders plan on upgrading their automation tools.
RPA's growth is a significant growth opportunity for IT service providers.
The global robotic process automation market is projected to grow from $10.01 billion in 2022 to $43.52 billion in 2029, at a CAGR of 23.4% in the forecast period.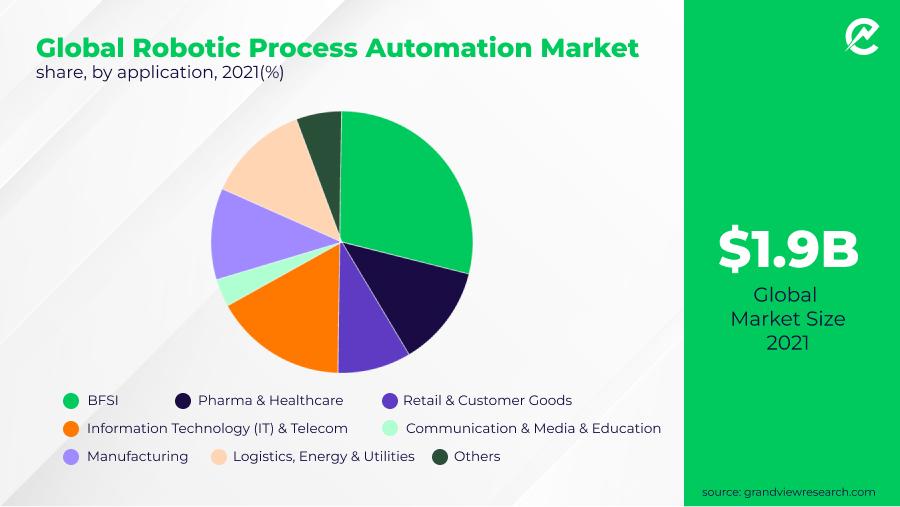 How You Can Take Advantage of Digital Transformation
The RPA Market is still relatively new but has significant revenue forecasts. By entering the SMB RPA market early, you can establish strong brand recognition and customer loyalty, perfect your service, and even set the market price before competitors enter the arena.