One of the most common business processes for business owners and employees working in Finance and Accounting departments is centered around moving and transforming data.
ElectroNeek RPA allows people to streamline numerous of procedures with digital and printed information. For instance, processes involving invoices have high-value for the businesses and have to always be completed accurately. By automatically creating invoices, sending them to contractors and reporting about finished tasks companies save hours of employees' time and introducing them to more analytical assignments. This leads to the rise of productivity among team members and operational cost reduction.
Today we'd like to highlight how ElectroNeek speeds up process of digitizing invoices. ElectroNeek RPA extracts data from scanned invoices using Optical Character Recognition (OCR) technology and automatically creates digital copy of invoice in the Quickbooks.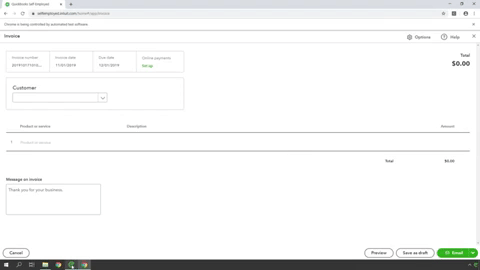 You can also find more technical information about RPA bots in ElectroNeek Blog using #RPAforDevs tag.
If you are ready to analyze which process in your workflow should be automated first, reach out to our automation expert for a personalized session.