Hyperautomation combines several technologies in order to automate, simplify, transform, design, manage and analyze workflows and processes across the enterprise. One of the fundamentals of hyperautomation is RPA.
"As no single tool can replace humans, hyperautomation today involves a combination of tools, including Robotic Process Automation (RPA), intelligent business management software (iBPMS) and AI, with a goal of increasingly AI-driven decision making.

"Gartner Top 10 Strategic Technology Trends for 2020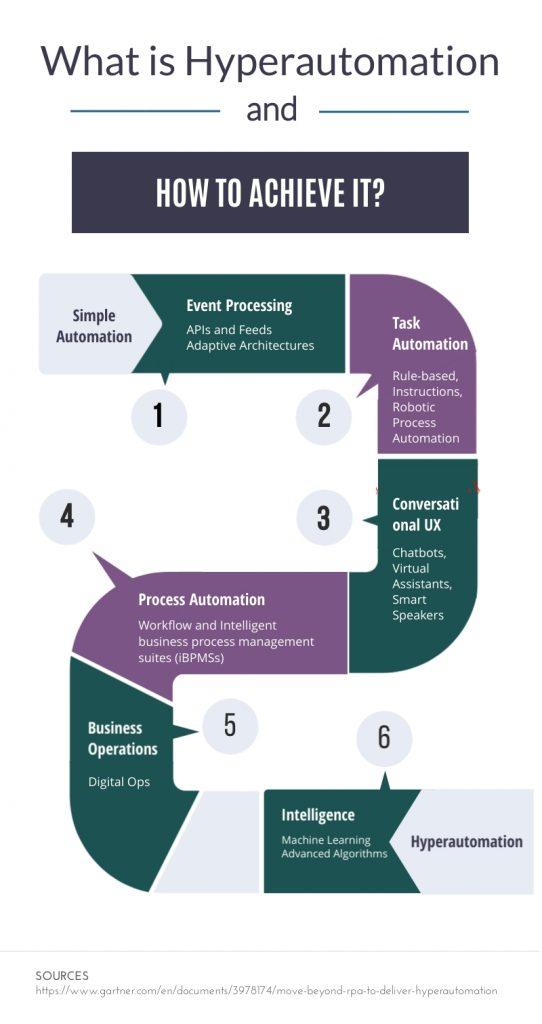 If you want to learn more about ElectroNeek RPA, reach out to our automation experts.