68% of service leaders indicate that software robots will be more important in the next couple of years, according to Gartner. Service centers should seriously be considering how this technology could be integrated into current operations, in both customer-facing and rep-facing systems.
Indeed, while back-office automation is crucial to lessen the strain and provide support to the front office, customer-facing RPA can completely transform the entire customer experience.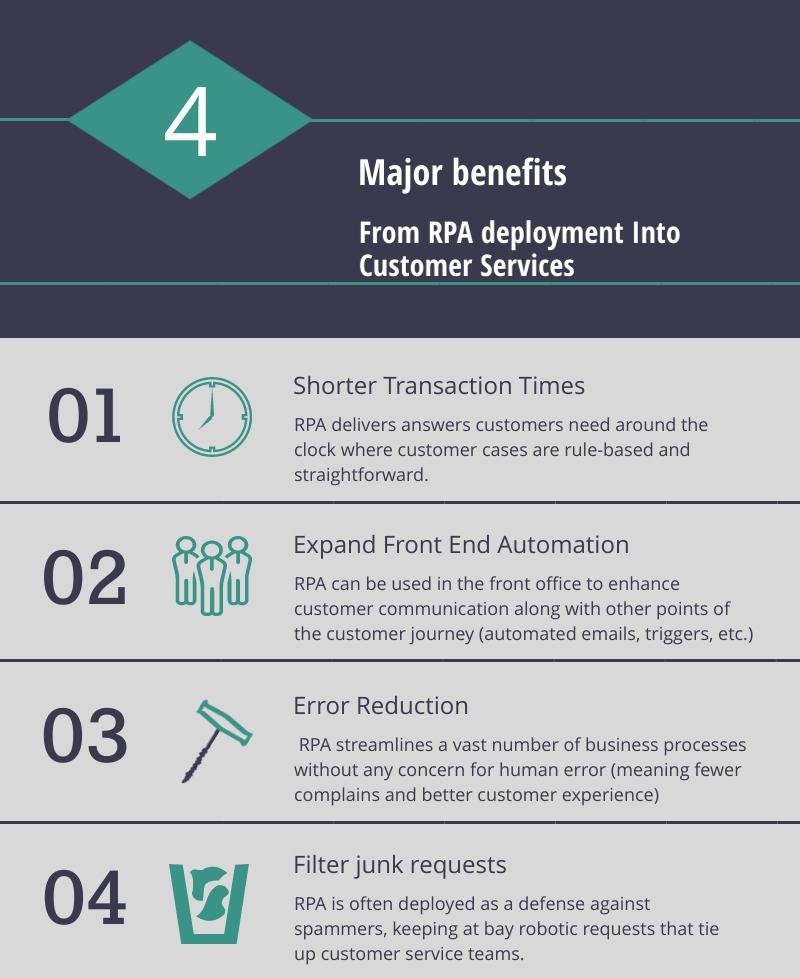 The list above shows only several use-cases of customer service RPA and its full capabilities.
Today RPA is helping companies improve their back-office operations. Customer-facing RPA (also referred to as customer service RPA) is helping meet the demand of speed, convenience, and efficiency in customer service operations. The result is a revolution in customer relations and customer relationship management in call centers, where automation is finally making a seamless customer experience the new reality.
If you want to learn more about the use of ElectroNeek RPA in Customer Services, reach out to our automation experts.