Automation is here to stay, and now is a great time to start using its benefits. Let's find out where to start your automation journey.
KRC 2020 Research shows that nearly 80% of executives agree that they could save a lot of time through automation, and 61% of business leaders polled believe that implementing automation is easier than it seems. Sounds pretty exciting, right? There's still one more question: "Where to begin?"
We created a list of characteristics of business processes that are ready for Robotic Process Automation (RPA), #ReadyForRPA. You can share it with your manager, or if you are the business owner, start checking which tasks can be accurately performed by RPA bots up to 10x faster than manually.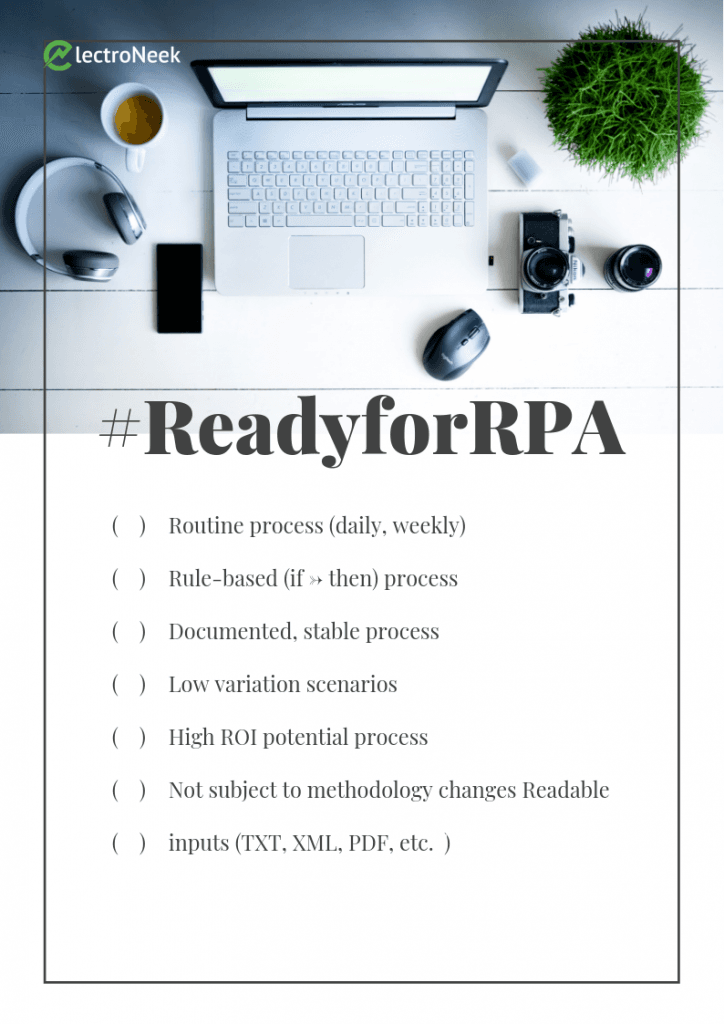 Notably, every business process is unique with its time limits, circumstances, and other characteristics, so keep in mind that this list is just a recap of essential conditions for operations to be called ready for automation. Your process might have additional features, and RPA can handle them as well.
If you still have questions about which processes to automate with easy-to-deploy ElectroNeek RPA bots, reach out to our automation experts and choose the pilot process.