Companies' accounting and finance departments tend to be among the first ones to experience how automation can be beneficial in their day-to-day work. And while automation always affects the whole of the organization eventually, automating the area of accounting and finance might provide even larger scale business outcomes.
Therefore RPA can be beneficial for accountants and financial experts also because they are known to take care of tasks that come with great responsibility and must be done with higher accuracy, as any of their errors can cause costly problems for the firm.
In fact, according to Gartner's research, human error within the finance function produces, on average, 25,000 hours of avoidable rework at the cost of $878,000 per year. RPA can remove the inconsistencies of human performance, forming a framework that lifts the experts to more value-based functions and delivers better business results for the company.
Automatable areas of accounting and finance
A PWC Future of Finance report asked CFOs how could finance and accounting processes be best improved in their organizations. The majority (47%) of them marked task automation and digitization as the answer.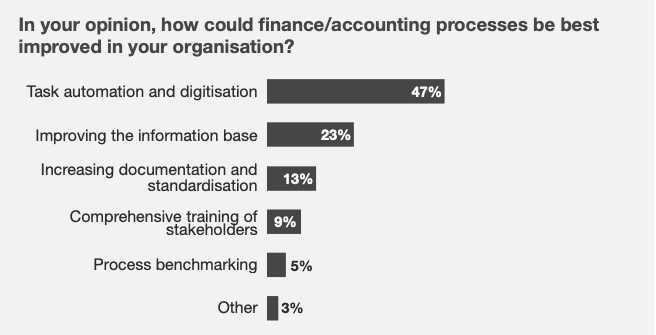 Bank reconciliation process
Sales ordering and invoicing
Fixed asset management
Financial and external reporting
Inventory management
Receivables management
Payables management
Financial statement closing
Tax planning and accounting
For instance, an RPA bot can read invoices from a spreadsheet and do the following in the accounting software: login, add invoices and create profiles for companies, individuals, and input data. All this in a matter of seconds.
It's also worth considering the broader context of accounting and finance departments, their environment, and the tools they use:
They may still keep some records paper-based or use software and programs that are not safe and can risk the loss of data
They deal with a sensitive company, client and vendor information that can be a target of a cyber attack
They handle data that other employees are not authorized to look at, but when it's not properly protected digitally, those records can become accessible to them.
RPA does not only provide data and system security, eliminating the above problems, it also ensures that employees can transfer their time to more critical assignments, such as higher value financial analysis for clients or bringing their expertise in front of executives, helping them make more educated decisions.
As a matter of fact, a poll by Deloitte reported that 52.8% of professionals plan digital improvements through automation. The top priority for these efforts is using RPA in finance and accounting processes.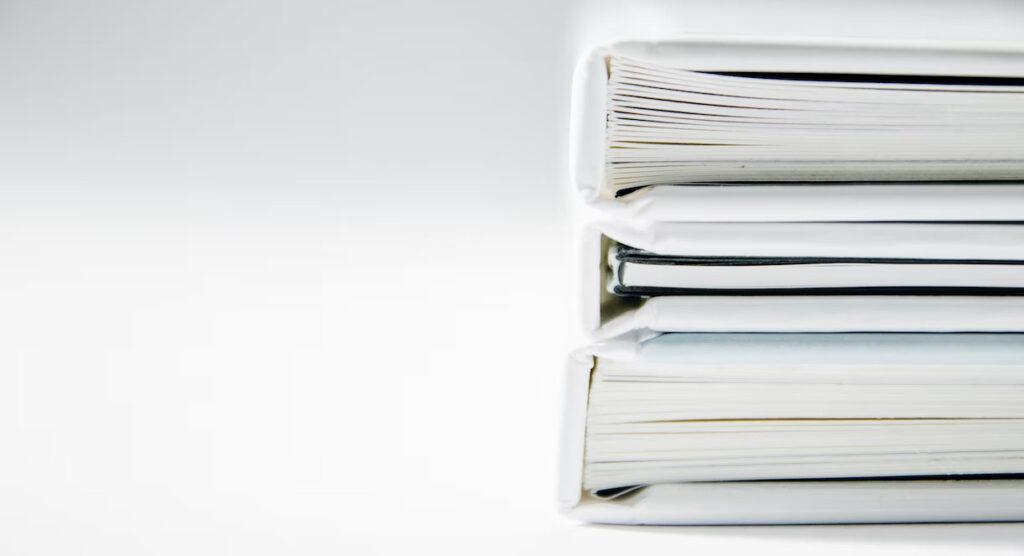 Where to start implementing RPA in finance and accounting?
The processes of finance and accounting departments where RPA can help are not that different from other areas of the company, generally speaking.
Executives (and employees) should look for the processes that are done manually. People have to access and collect data and handle data reconciliation through several systems, where employees have to verify and update information multiple times and in various systems.
When you see processes that are well structured, follow the rules, consume much time and include tasks that have to be repeated from time to time, especially when in more than one system, that is a red signal that RPA could highly improve the situation.
Look for intercompany transfers, month-end close or vendor and client onboarding, for instance.
In fact, a McKinsey case study showed that after unlocking the full power of automation, the month-end closing processes lasted two days instead of two weeks.
And, when these are the processes (as it often is with accounting and finance) where human errors can be extraordinarily expensive for the company, consider RPA as a must.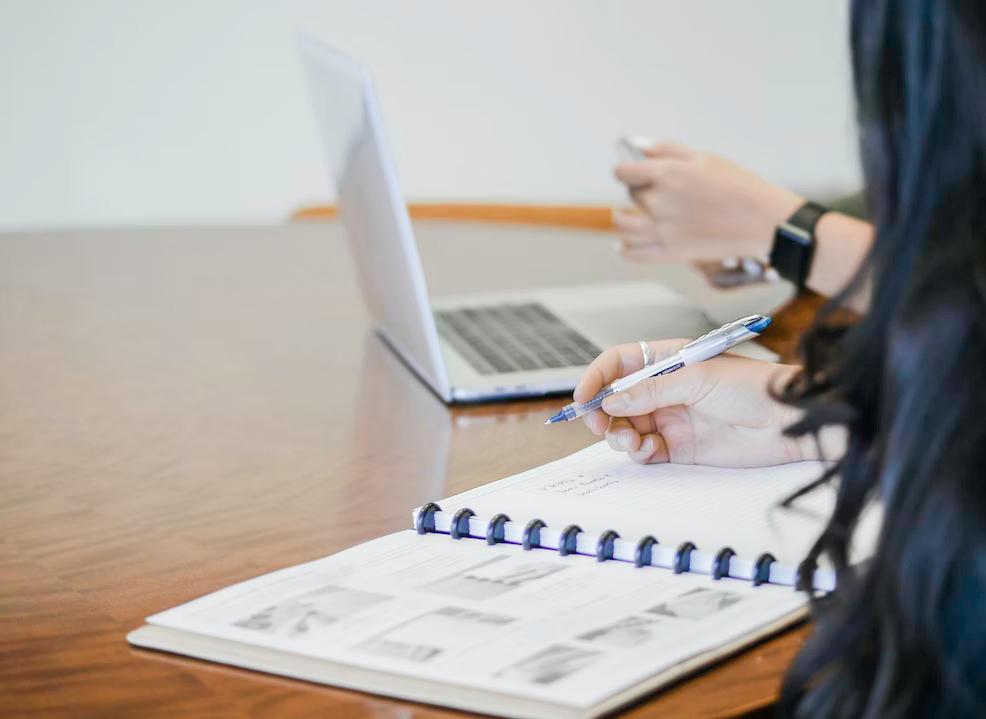 It's important to note that RPA doesn't take over jobs; it takes over tasks.
After starting to use automation in their processes, businesses still need accountants and financial experts to view those processes holistically, understand and analyze it, and interpret and explain it to clients and customers.
As RPA transforms processes digitally, it also changes the roles that used to handle the given tasks. For the accounting and finance professionals, this means that they will be finally freed of crunching the numbers and being the higher level consultants advising, strategizing, and ultimately playing a crucial role in business development.
If you don't want to avoid any of the discussed processes in accounting and finance, book a demo of ElectroNeek's RPA platform and start automation today!