Introduction
The relationship between a Managed Service Provider (MSP) and a vendor is a strategic partnership. Today, MSPs are finding themselves at the forefront of IT innovation; they must stay relevant and ride this wave of change. As their clients demand the most comprehensive solutions for better outcomes, only trusted vendors can help these MSPs overcome this challenge. They can help MSPs develop, reduce customer loss, and increase recurring revenue by offering cutting-edge technologies, convenient terms, flexible deployment options, high-end support, and training.

A proactive vendor is an essential partner for an MSP (Managed Service Provider) to make the digital transition and fulfill its clients' demands effortlessly. It will help an MSP concentrate on what it can do best without any financial and administrative pitfalls.
---
Top Global Strategic Partners for MSPs in 2021
Category: Robotic Process Automation
Category: Business Continuity and Disaster Recovery (BCDR)
Category: IT Management Solution
Category: Business Process Automation
Category: Professional Services Automation (PSA)
Category: Remote Monitoring and Management (RMM)
Top Global Strategic Partners for MSPs in 2021
This article will review the top ten vendors for Managed Service Providers globally, based on their target customers, products, pricing models, and advantages. If you are in the process of selecting a vendor, this article will help you understand a bit more about these vendors before you meet them and evaluate which MSP automation solution will be right for you.
Category: Robotic Process Automation
ElectroNeek

ElectroNeek is an award-winning RPA vendor known for its innovative and easy-to-use RPA platform and Manage Service Provider-friendly model. Founded in 2019, It is one of the fastest-growing RPA vendors in terms of revenue and partner network. During 2020, ElectroNeek witnessed impressive growth in its license revenues, i.e., around 200% percent.
ElectroNeek is on a mission to accelerate the mass adoption of RPA by offering innovative and affordable products for MSPs to serve their clients better. According to a Deloitte Global RPA survey, more than 50 percent of its respondents have initiated their RPA journey. The responsibility to enhance the adoption level lies on the shoulders of MSPs, which offer better services in infrastructure for IT transitions, round-the-clock remote support, improved security, detailed analytics and reporting, and better packages.
ElectroNeek is the only MSP-focused vendor that can help them fulfill all these client demands without compromising on quality and better pricing.
Target customers
ElectroNeek's primary customers are:
MSPs, those looking to start their RPA business and those who are already in the RPA business but need a strategic partner;
IT Teams, i.e., the IT professionals within the businesses in various industries;
RPA resellers and consultants.
The company has more than 250 partners globally, including Fortune 500 companies. An ElectroNeek's business model (to be revealed furthermore) gives MSPs an invaluable opportunity to get access to the blue ocean of small and medium-sized companies. Affordability for SMBs is one of the advantages that most RPA vendors cannot provide to their partners while offering costly MSP automation software and minimum margins.
Products
ElectroNeek's diverse and expanding portfolio includes:
Studio Pro: An intuitive and visual tool for bot development, even for business users and junior IT professionals.
Orchestrator: A single web service to schedule, monitor, and control workflow execution for multiple clients from a single dashboard.
Bot Runner: A free-to-download tool to easily deploy bots (created in Studio Pro) on multiple locations.
Pricing model
ElectroNeek does not follow the traditional MSP pricing model; it is an MSP-friendly vendor with a focus to help its partner increase their revenue by controlling their costs in terms of technicians, bots development, and software license. It also offers considerable cost savings when it comes to the pricing of its products. While ElectroNeek provides a free trial, quotation-based pricing, and subscription, we present some information to give you an idea.
Studio Pro: The price is provided by the request. Studio Pro offers features like free Flowchart programming UI, Web scraping, Windows GUI scraping, Intelligent debugging, Email parsing, Cloud OCRs, Cloud user profile, and shareable access. For your customized needs, you can contact the support or book a demo.
Advantages
Regular software updates that enhance the MSP platform capabilities and features.
Integration with legacy systems and provide flexibility in automating any system in any infrastructure.
Managed Service Providers can run bots without an RPA license in any environment, further driving down the RPA implementation costs.
RPA capability in an affordable price range starting from $20K with no limits on the attended and unattended bots.
An intuitive no-code/ low-code development environment enables rapid development of bots, which means MSPs can complete their projects and increase their profitability faster.
Flexibility to handle as many bots' development as required and high-volume processes without extra licenses, making an MSP platform scalable and profitable.
Privacy, compliance, and security– ElectroNeek's solutions are SOC 2 compliant. Strict security measures are in place to ensure the integrity and confidentiality of data.
Besides these advantages, ElectroNeek is building an MSP ecosystem to help its partner deliver the best services. It also offers a multi-tiered Global Partnership program that provides all the tools and resources that MSPs can use to develop their RPA, win more deals, and build a loyal customer base, including marketing and sales support.
To learn more about our products, get in touch with us today!
Category: Business Continuity and Disaster Recovery (BCDR)
Datto

Datto, a cybersecurity and data backup company, offers a complete hardware and software system for backup, disaster recovery, and business continuity. It was founded in 2007, and it got acquired by Vista Equity Partners in late 2017 and merged with AutoTask Corporation (a Vista portfolio company).
Target customers
Datto's primary customers are IT Services MSPs. It has around 17000+ partners globally (all channel-based). Distribution-wise, 68% of these are in North America, 23% in the EMEA/UK region, and 9% in the APAC.
Products
The Datto products (hardware and software) portfolio includes:
Unified continuity (for business data protection): SIRIS, NAS, ALTO, Datto File Protection, Datto SaaS Protection, and Datto Cloud Continuity for PCs. Each product has its versions such as SIRIS Business, SIRIS Professional, SIRIS Enterprise.
Networking: Datto Networking Wifi, Datto Networking Switches, Datto Networking Edge Routers.
File sync and share: Datto Workplace.
Business Management: Autotask PSA, Datto RMM.
Datto Commerce: A quotation and procurement software.
Pricing model
Datto offers tailored pricing plans (subscriptions) to help its partner MSPs build recurring revenue. So, we can't estimate the pricing range regarding setup expenditure (for the RPA system), maintenance costs, and vendor license fees.
To give you an idea about the pricing models and free trials, we present some information:
Datto SIRIS: Pricing model – per user, only free trial.
Datto Workplace: Pricing model – per feature, no free trial or free version.
Datto Commerce: No free trial or free version.
Advantages
Continuous protection of devices, data, and applications, whether on-premise or in the clouds.
Easy to use and simple to set up solutions. It is easier for the technical staff to train, navigate, manage devices, and implement Datto's solutions.
A complete range of solutions for companies of any size, regardless of infrastructure.
Cross-platform protection for Mac, Linux, and Windows devices, even in virtual environments.
Immediate restart due to the system instant restart from the cloud or locally.
Category: IT Management Solution
Kaseya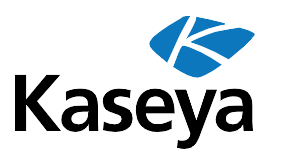 Kaseya is a provider of I.T. management solutions for I.T. service providers and enterprise clients. Kaseya software is offered as on-premise and cloud solutions to control all information systems centrally, automate business functions, and manage distributed and remote environments. The company's U.S. headquarters is in Miami, Florida.
Target customers
Kaseya targets enterprise clients (their IT departments) and IT services MSPs. Most of the company's clients are from the Computer Software (27%) and Information Technology and Services industry (22%). More than 60% of Kaseya clients are based in the U.S., followed by the UK, India, and Australia.
Products
Kaseya's product portfolio includes:
Remote monitoring and management (RMM): Kaseya VSA – for automation and management of all activities from a single console.
Professional services automation (PSA): Kaseya BMS – to handle tasks related to project management, accounting, and billing, etc.
Compliance process automation solution: Compliance manager – for continuous compliance with HIPAA, GDPR, CMMC, NIST (S.P.) 800-171, and Cyber Insurance.
I.T. service delivery: Kaseya Vorex – to automate backend processes and help firms save money and enhance efficiency.
Network performance monitoring: Kaseya Traverse – for the monitoring and management of networks and data centers.
Threat monitoring: Kaseya Managed SOC (Security Operation Center) – to monitor, alert, investigate, report, and prevent malicious and suspicious activities.
Pricing model
Kaseya offers no information about its pricing plans. While we can't estimate the price range, we can offer some ideas about trial versions and pricing models:
Kaseya BMS: Pricing model – per feature, only 14-day free trial.
Kaseya VSA: Pricing model – N/A, only 14-day free trial.
Kaseya Compliance Manager: Flat rate, no free trial or free version.
Advantages
Scalable platform to implement and deliver new services faster.
Enhanced security through encrypted and protected channels.
Significant cost savings- instead of paying for multiple bots and third-party tools, they can now use the all-in-one solutions from Kaseya, thus saving money on multiple software licenses.
Allows IT service providers to increase customers without increasing headcount; therefore, they will enhance profitability without increasing costs.
N-able MSP Manager (previously SolarWinds MSP Manager)

The N-able MSP Manager is a one-stop solution designed for I.T. Service Management companies and integrates a robust PSA, ticketing system, billing and operations board, and many other features. The MSP manager can integrate with N-able other products such as N-able RMM and N-able N-central to enable the service companies to enhance team productivity and improve customer service.
Target customers
N-able MSP Manager is targeted towards IT Service Management companies catering to small and medium businesses.
Products
The N-able MSP Manager is one of the top products among N-able's wide range of solutions. The N-able RMM and N-able Central are robust Remote monitoring and management platforms.
Passportal, Mail Assure, and Endpoint Detection and Response are security solutions.
The N-able Backup is an efficient backup solution.
The N-able MSP Manager and Take Control offer service providers an extra advantage by speeding up the service and issue resolution customers want.
Pricing model
The vendor has not revealed the price of the software, and you will need to contact them directly to get a quote. N-able offers a 15-day free trial of the software but no free version.
Advantages
Integrates antivirus, Backup, and network monitoring and security tools.
Users can take control of a device, view client notes and passwords from a single website.
A 360-degree view of the business performance.
Category: Business Process Automation
ConnectWise

ConnectWise offers a business management and process automation platform to help streamline an enterprise's operations with real-time visibility, access all information in a single place, automate business processes, and enhance the quality of customer support. The platform integrates a CRM, help desk, business analytics, sales, marketing, project management, and many more.
Target customers
ConnectWise platform is mainly used by Technology Solution Providers (TSPs) globally. Most ConnectWise clients are based in the U.S. in the IT and Service industry (30%) and Computer Software (27%).
Products
ConnectWise Key product categories are:
Unified Management: Products in this category are: ConnectWise Recover (Backup and disaster recovery), ConnectWise Automate (RMM), ConnectWise Control (remote control and remote access), ConnectWise Command (RMM).
Business Management: Products in this category are ConnectWise Manage (Professional services automation), ConnectWise Sell (quote and proposal automation), BrightGauge (KPI dashboards and reporting), and ITBoost (centralized IT documentation).
Cybersecurity Management: Products in this category include ConnectWise Fortify (Managed cybersecurity detection & response), ConnectWise Identify (cybersecurity risk assessment), ConnectWise SIEM (security information and event management), Stratozen (SIEM, SOC-as-a-Service, and proactive defense), and Perch (Co-managed threat detection and response).
Expert services: Products in this category include ConnectWise Assist Tech Advantage, ConnectWise Assist Dedicated Tech, ConnectWise Assist Help Desk, ConnectWise NOC, and ConnectWise SOC.
Pricing model
ConnectWise has not revealed many of its products' prices, so it is better to request a quote directly from them.
Advantages
Various tools and services to cater to different business areas such as service delivery monitoring, request management, incident management, etc., and all integrate seamlessly to help companies streamline efficiencies.
A user-friendly platform that enables companies to do business fast and conveniently.
Addresses the complexities of IT with capabilities allowing TSPs to deliver quality service by investing fewer resources and time.
Accelo

Accelo is an automation platform for enterprises–it is a solution that helps companies manage the needs of sales teams, project management, and progress, ticket management, budget management, assistance, etc., in one place. There are various Accelo modules to access different functionalities such as sales and marketing, customer portal, contacts, email and collaboration, planning, marketing campaigns, etc.
Target customers
Accelo's primary customers are service-based companies and agencies. Most of its clients are from Computer Software (19%), IT and Services (19%), Marketing and advertising (11%), and Internet, Accounting, and Design segments. Most Accelo customers are US-based (48%), followed by Australia (20%) and the UK (9%).
Products
Accelo offers a wide range of modules for:
Sales.
Projects.
Service.
Retainers.
ServOps.
Pricing model
Prices for Accelo's modules start from $39 USD per user/month for a yearly plan. The company also offers a 14-day trial version for its products. Customized plans are available on request.
Advantages
Offers comprehensive, easy-to-use, and customizable solutions to run critical business functions.
Streamline various services, project planning, and management via Accelo's centralized system.
Integrates with Kaseya, Zapier, Slack, Xero, Google Suite, QuickBooks Online, Stripe, PayPal, HubSpot, and various other productivity tools and enterprise systems.
Category: Professional Services Automation (PSA)
Computicate

Computicate offers a SaaS-based Professional Services Automation (PSA) solution for IT service providers and other outsourced third-party companies.
Computicate PSA allows users to have complete control of their managed service business.
The users have a real-time overview of several performance metrics such as financial performance, customer satisfaction, service levels, utilization, etc. Computicate PSA also includes sales and CRM tools.
Target customers
Computicate main customers are small and mid-sized providers of managed services for SMBs, employing around 35 people.
Products
Computicate PSA is a mobile responsive solution with several tools such as customer management, time tracking, check-ins, inventory tracking, billing, quoting, etc.
Pricing model
Computicate offers flexible pricing packages per user in three different currencies- USD, EUR, and AUD. Users can choose between a pay-as-you-go/monthly, annual, and a 3-year package. All plans offer a free trial version, but there is no free version.
Advantages
Several integration options covering many MSP platforms and tools– Zapier, Microsoft services, and Acronis Cyber Protect Cloud, RMM devices (Datto RMM, Kaseya), Accounting systems (Sage, Quickbooks), and Payment platforms (PayPal, Stripe).
Automatic time registration and service-level agreement allocation for accurate billing and predicting the time required to process all open tickets.
Support localizations and languages for various countries, including extended Sales Tax support, Bank Account formats, international currency denomination support, etc.
Halo PSA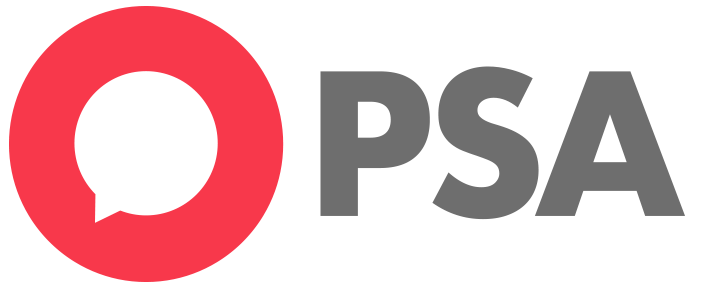 HaloPSA, developed by Halo Services Solutions, is an intuitive cloud-based and on-premise PSA solution that allows service providers to manage their operations from one centralized system. Halo Service Solutions offers three products– HaloPSA ( for service providers), HaloITSM (for IT Teams), and Halo Service Desk (to manage workflows).
Target customers
HaloPSA's primary customers are IT service providers who cater to startups, Enterprises, and SMEs.
Products
HaloPSA is specifically designed for service providers and offers billing and invoicing, collaboration tools, CRM, quote management, automation, project management, proposal management, document management, portfolio management, time and expense tracking, etc.
HaloITSM is an ITIL-aligned (IT Infrastructure Library) solution that enables teams to deliver excellent services to employees and customers.
Halo Service Desk is a cloud-based platform for IT teams and businesses to plan, track, and manage workflows.
Pricing model
HaloPSA offers a concurrent pricing model, which means service providers will pay based on how many people will use the software simultaneously.
The starting price of HaloPSA for a team of three starts from $65 USD per month per user. You may also select the annual plan and pay only $55 USD per month per user (billed annually). The cost further reduces with the increase in team size, such as paying $35 USD for a team of 26-50 employees and $25 USD for a team of 100+ employees.
HaloPSA also offers a 30-day trial version, but there is no free version available.
Similarly, the prices of HaloITSM and Halo Service Desk follow the same pricing model, and the cost decreases as the number of agents increase.
Advantages
Highly customizable, easy to implement, and feature-packed solution.
Designed for businesses of any size and industry.
Seamlessly integrates with your go-to applications such as Sage, Quickbooks, Xero, Slack, Jira, Outlook, and RMM tools (Datto, NinjaRMM) for efficient working.
Category: Remote Monitoring and Management (RMM)
Pulseway

Pulseway, developed by MMSOFT Design Limited, is a mobile-first monitoring and management platform for servers and workstations running Windows, Linux, Mac operating systems, SNMP devices (routers, switches, printers, etc.) as well as applications on these devices.
Target customers
Pulseway is targeted towards mid-market enterprises (IT departments), IT services MSPs, and System Administrators. The company boasts more than six thousand clients in over eighty countries.
Products
Pulseway is a comprehensive solution that includes RMM, PSA, Backup, and antivirus.
Pulseway RMM software includes an easy-to-use automation engine, patching, remote control and network discovery.
Pulseway PSA, a business management software for service providers to help them manage their businesses with CRM, ticketing, billing, and project management.
Pulseway Cloud Backup software integrated with the RMM offers a user-friendly interface for backup scheduling, data recovery, backup health score calculations, etc., on desktop and mobile devices.
Pulseway Antivirus and Endpoint protection powered by Kaspersky offers its users enhanced security from a centralized location.
Pricing model
Pulseway offers flexible tiered pricing based on the systems or endpoint to be monitored/managed. It offers monthly, yearly, and a 3-year plan with discounts for longer commitments. Pulsaway also provides a 14-day trial version that includes RMM, Network Monitoring, PSA, Patch Management, and a free version. Users can also add extra-cost features–Endpoint virus protection, patch management, network monitoring, etc. that will increase the cost.
Advantages
Quick connections to cloud and on-premise deployed systems.
Monitoring of system's performance, updates, and device restart straight from the tablet, web browser, or smartphone.
Notifications via email or push notifications so the issues can be taken care of before they cause downtime.
Centralized workflows and tickets to allow updates directly from the central console.
Atera
Atera is a remote monitoring and management software that combines customer service features such as satisfaction surveys, ticketing to help IT service providers stay on top of their network and client relationships. Atera offers the typical RMM functions, billing and invoicing support, contract and service level agreement management, and integration with several apps, making it an all-inclusive solution for IT management.
Target customers
Atera's main clients are IT service providers catering to SMBs, IT Teams, and IT consultants.
Products
Atera is an all-in-one RMM suite that includes built-in PSA, IT automation, remote access patch management, alerts, chart reports, helpdesk, ticketing, billing, and many other features.
Pricing model
Atera's pricing is straightforward and based on per technician without any limits on monitored servers or workstations. It offers three plans– Pro, Growth, and Power with Pro plan starting from $89 USD per month per technician (billed monthly). If you choose annual billing, the cost reduces further to $79 USD per month per technician. All three plans offer a trial version but no free version.
Advantages
Combines RMM, PSA, patch management, remote access, billing, reports, and more.
Regular updates with the addition of new features regularly.
Favorable pricing model for service providers to grow their IT business with minimal personnel and unlimited devices.
Seamless integration with various tools such as Quickbooks Online, Xero, TeamViewer, Any desk, Screen Connect, and many more.
Conclusion
This article offered information on the top global vendors for service providers. It will be challenging to rank them as they do not fall into one category. The only top-ranking automation vendor making its way into our list is ElectroNeek.
Among these vendors, ElectroNeek is undoubtedly the only MSP-friendly vendor. It does not simply claim that MSPs will win more clients and grow their business because:
ElectroNeek offers free bot licenses, so MSPs can develop and run unlimited bots for their clients without increasing their costs.
The platform can handle as many bot developments as the clients want, so MSPs can manage multiple clients without investing more.
Numbers speak for themselves– ElectroNeek has the experience, expertise, support, tools, and resources that have enabled MSPs to quickly help their clients achieve ROI. Learn how an ElectroNeek partner used the platform to scale a customer's automation process that resulted in an ROI of 570% in a year.
Several clients from various industries such as IT, Accounting, Healthcare, Insurance, Logistics, Marketing, Banking, Automotive have successfully implemented RPA into their organizations.
You can also manage and monitor your client's IT processes using ElectroNeek's platform, so there would be no need to purchase an extra RMM or BCDR solution.
The points above testify that other vendors can hardly impress MSPs as much as ElectroNeek with substantive evidence of successful projects completion and considerable cost-savings.
So, if you are planning to jump on the automation bandwagon, you should only partner with a reliable vendor to start your RPA practice. Contact us to know how ElectroNeek can help you start or expand your RPA practice.