Web scraping tools automatically extract data, which is typically only accessible by visiting a website in a browser. By doing this autonomously, web scrapers can assist with business data analysis, statistical researches, etc.
Web Scrapers in 2020
Today information is more accessible to people than ever before. Still, the colossal amount of it creates a problem of identifying only interesting, truthful, and, most importantly, relevant pieces of information.
As our eyes and brains can't handle all the incoming information, web scraping has been developed as a useful method of gathering data programmatically from the internet, saving people's time on the manual web search. Web scraping is the abstract term that defines the extraction of data from different websites and storing this information locally.
Think of a type of data, and you can probably collect it by scraping the web. From the number of candidates for an open position in your area to the number of times your company was mentioned online - various types of data can be sought out and saved by writing a short script.
The Big Debate Over Web Scraping
In late 2019, the US Court of Appeals denied LinkedIn's request to prevent HiQ, an analytics company, from scraping its data.
The decision was a historic moment in the data privacy and data regulation era. It showed that any data that is publicly available and not copyrighted is a fair game for web crawlers.
The decision does not, however, grant HiQ or other web crawlers the freedom to use data obtained by scraping for unlimited commercial purposes, nor it grants web crawlers the freedom to get data from sites that require authentication.
But since publicly available sites can not require a user to agree to any terms of service before accessing the data, users are free to use web crawlers to collect data from the site.
How does a web scraper work
Here is an example of implementing a web scraper into your analytics to extract data from Google Chrome to Excel spreadsheets.
https://i3.ytimg.com/vi/SIsZF3qnIuo/maxresdefault.jpg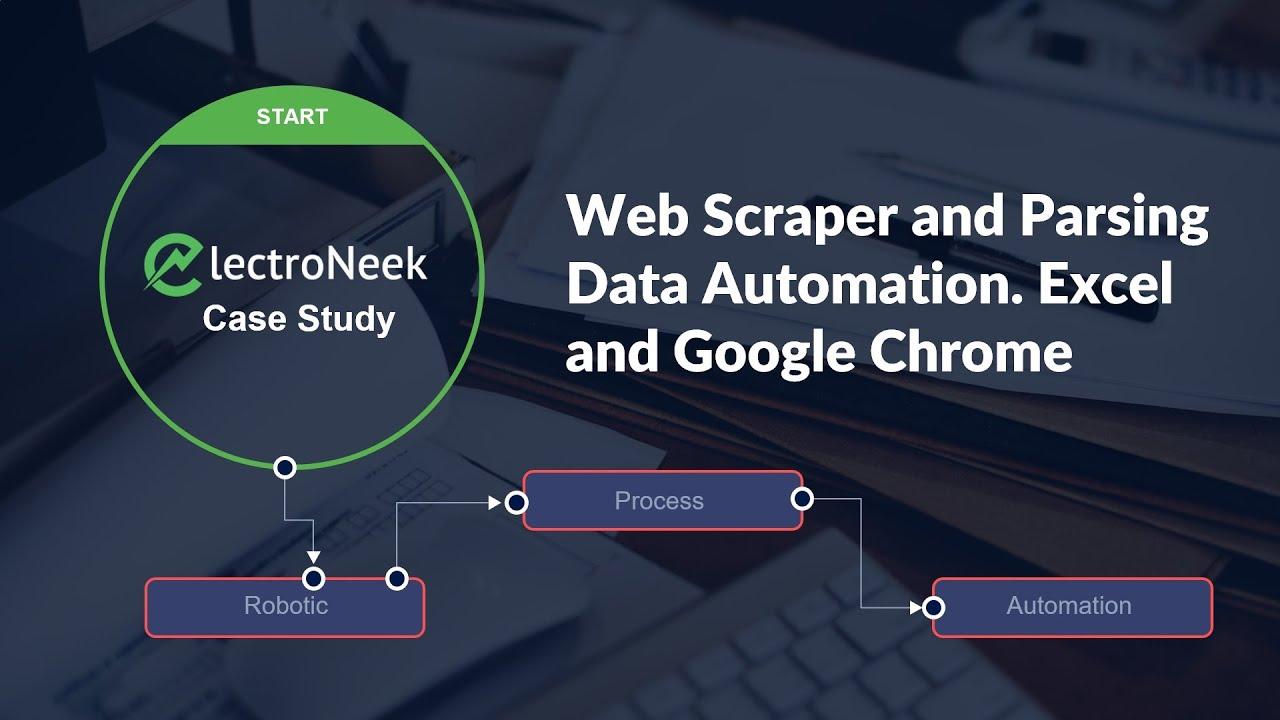 Another example demonstrates web scraping from web sites such as Yelp and Google Maps using XLS methods.
https://i3.ytimg.com/vi/vZ1WeRABAZU/maxresdefault.jpg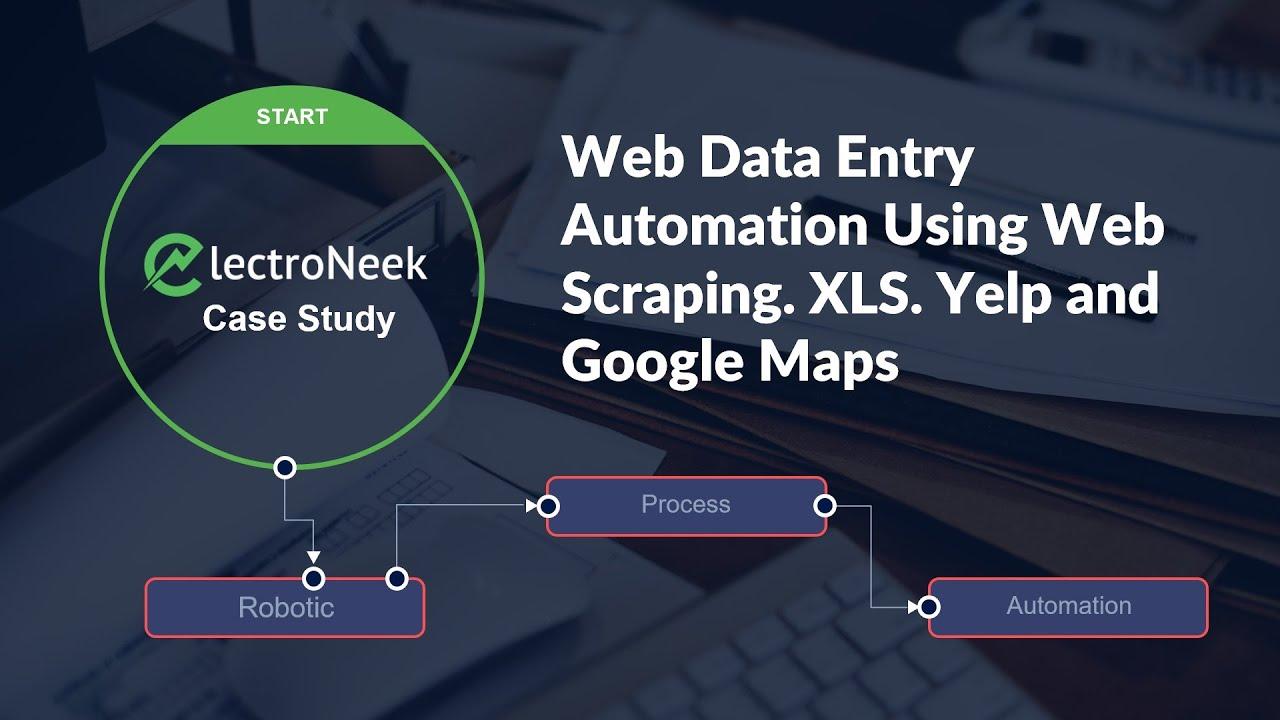 Scaling Up with Web Scraping
Web scraping tools provide an opportunity for employees to save countless hours spent on manual data extraction and put time and energy into higher-value business processes, including strategic and analytical tasks.
ElectroNeek screen scraping tool is used in document management and imaging, enterprise application integration, content migration, desktop analytics, business IT process automation, application integration, and legacy modernization solutions.
To learn more about the advantages of using Web Scraper, enroll in a 14-day free trial of ElectroNeek. Find automation opportunities in your company, increase productivity and get more tasks done with programmed robots.
With Automation Hub you can schedule, launch and monitor all automated workflows even if you don't have any specific skills in IT. You can automate desktop and browser operations in minutes and free your employees from time-consuming routine tasks.