One of the biggest hurdles of digital transformation within a company is the aspect of change; changing processes, change in how employees approach tasks, and changing systems.
When it comes to automation, some companies are apprehensive because of the misconception that they have to trade legacy systems for new software. To many companies, security is paramount; security must be maintained to protect proprietary information and personal customer information.
Those were some of the client objections faced by ACL Digital when it began implementing process automation for its clients. ACL Digital, an IT service provider, began implementing RPA for clients using enterprise RPA vendors, mainly serving the North American and Indian markets.
As its RPA services grew within the client base, ACL Digital realized it needed to find a better solution because many of its clients needed multiple processes automated. Multiple processes called for multiple bots, which was difficult with the current vendors' per-bot licensing models.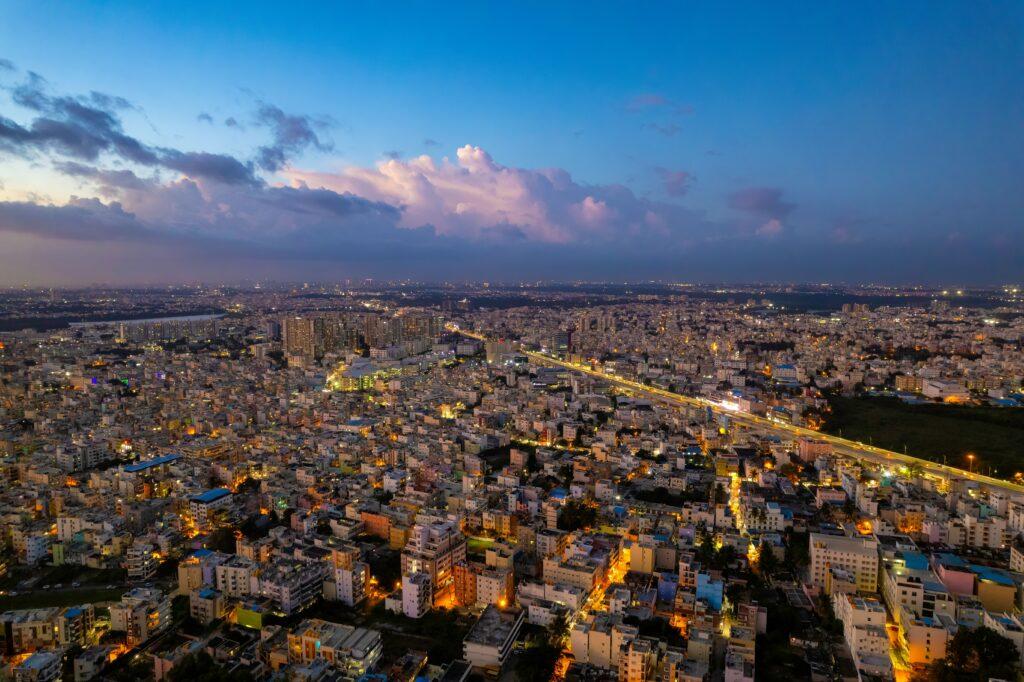 ACL Digital needed a scalable solution to support its goal of building a bot library. The IT service provider needed to find a platform with vast integrations that enabled them to grow their process automation and not require companies to spend more and change their legacy systems.
Unlimited Automation Scalability with ElectroNeek: ACL Digital's Perfect Solution
When ACL Digital became an ElectroNeek customer, they found the perfect solution. Not only was the platform easy to use through its no-code functionality, but the licensing model supported limitless scalability of automations. Rohan Naik, who is in charge of customer partnerships, adds, "customers did not have to shift away from legacy systems ElectroNeek was able to bridge the gap between systems."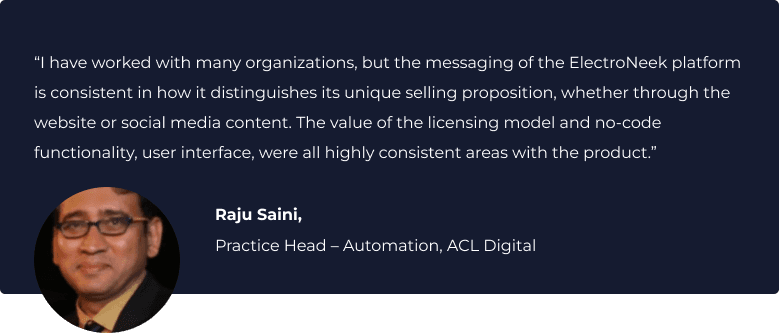 ACL Digital started with automations and built a bot library where customers can choose the process they want to automate. ACL Digital implemented simple automations for clients on the ElectroNeek platform, expanding to more complex processes.
This was where the value of having the flexibility to automate multiple processes came in; with the ElectroNeek platform, there was no need for multiple licenses, and many end-clients of ACL Digital gave positive feedback from the return on investment.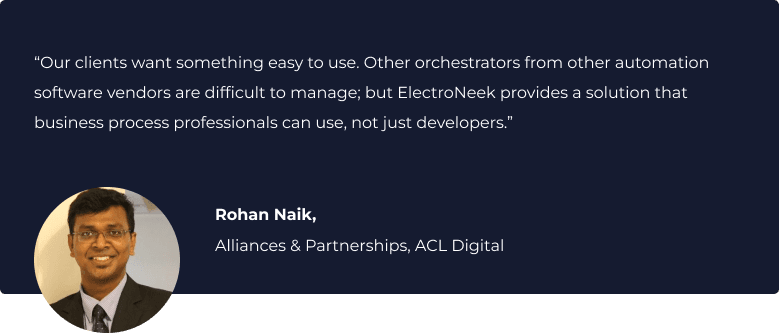 The clients had security interfaces that needed to interact with their systems. Still, the IT service provider found that with ElectroNeek, security protocols were not changed, and the end client did not have to worry about changing any tools or software.
"One of the biggest challenges with our pharmaceutical client was that they have many protocols and regulations in place for security. The fact that ElectroNeek is Type 2 SOC II compliant is very reassuring," notes Rohan Naik.
Upon testing the ElectroNeek platform, ACL Digital found that the quality of the platform is equal to the traditional vendors. Still, with ElectroNeek, the IT service provider pays less for the same quality.
"The cost provides such a huge advantage that we are starting conversations with clients to move them to the ElectroNeek platform," adds Raju Saini, the Practice Head of Automation.
How ACL Digital Finds Automation Opportunities
ACL Digital identifies automation opportunities with clients using the following criteria.

Before implementing automation for clients, ACL Digital starts with a proof of concept demonstration of what the bots can do. If the client is satisfied with the automation concept, they begin automating processes.
ACL Digital starts with workflows that are simple but heavily manual. Once these workflows are automated, they expand on the process and add more steps. At this point, the client has an entirely automated end-to-end workflow.
Growing RPA Services with the ElectroNeek Platform
The future is clear, and ACL Digital sees the growth of technology moving forward to help with the vast amount of data businesses need to leverage.
"RPA has advanced, and the next step forward is merging with artificial intelligence to solve more complex issues. For example, clients have many images where they need to extract data. AI is needed for this, and we think that will be the future of RPA, and many clients are looking for integrated solutions," notes Raju Saini.
As for ACL Digital, the IT service provider is well on its way to automating more processes for its clients with the ElectroNeek platform.
And best of all, the highly scalable automation does not add extra software or disturb the end client's current software, and ElectroNeek can easily integrate with the software they have.