The Covid-19 pandemic has reshaped the workforce in America and globally. As the pandemic swept through countries, workforces knew they would only stay shuttered for a period, giving way to the rise of remote working. Remote work solved problems caused by the pandemic, enabling businesses to continue operations while keeping employees safe.
Today, the force driving remote work has shifted considerably, and more employees are working remotely by choice rather than necessity. The rise of remote work brings benefits and new challenges for businesses, such as finding new ways of managing workflows and projects, intercompany communication, and more.
Apollo Studios, located in South Africa, saw the opportunity for automation firsthand within its business after the lockdowns. There were many processes it wanted to automate. With its team working remotely, it saw the need for automation and immediately implemented 17 automation bots internally within its portfolio of companies to streamline processes.
In 2021, Apollo Studios started offering customer automation services with custom development to finance and auto insurance clients.
Apollo Studios Uses the ElectroNeek Platform to Deliver a Free Proof of Concept for RPA
As Apollo Studios continued to expand its automation services for clients, it realized that the current solution used for automation needed to be more sustainable for scaling the business model. Nicholas Karlsen, the Chief Technology Officer of Apollo Studios, began a search for the right solution when one of the team members recommended ElectroNeek.
"The barriers to entry in the RPA market are expensive and untested in SME environments. ElectroNeek empowers us to break down those barriers, providing clients with free development and proof of concept up front."

Nicholas Karlsen,
Chief Technology Officer, Apollo Studios
Nicholas Karlsen notes, "We had clients that had already attempted implementing RPA unsuccessfully because there were too many obstacles. With our proof of concept, we were able to demonstrate how we could transform their processes, and they were interested."
ElectroNeek enabled Apollo Studios to foster closer relationships with its clients through RPA implementation. Filum Ho, CEO of Apollo Studios, notes, "RPA services have morphed into a business we want to grow aggressively. We looked at all the more prominent vendors, but we were looking for someone with a more flexible approach where we could make appealing offers to clients."
"We came across ElectroNeek, and the fact that the company was Y Combinator funded gave us confidence in the platform's credibility. The growth path was appealing, and the licensing model made sense for us."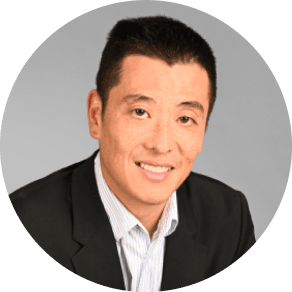 Filum Ho,
CEO of Apollo Studios
Apollo Studios was able to implement automation with the ElectroNeek platform within a couple of months due to the no-code functionality of the platform.
How Apollo Studios Finds Automation Opportunities
Apollo Studios looks at the following criteria before building automation solutions for its clients.

The first criteria Apollo Studios determines when working with clients is locating straightforward, high-volume processes. "If the process is simple to build, and there are a lot of people working on it, we can save the company employee time to focus on other tasks," notes Filum Ho.
The workflow is most impactful when the tasks occur at a high frequency or high volume. The actions or steps within the workflow should be relatively similar without too much variance. Finally, if the process belongs to many stakeholders, the results are more impactful because automating this workflow frees up multiple people's time to focus on other high-value tasks.
Apollo Studios has a unique approach to its RPA services. Utilizing an upfront proof of concept and free development can show the client upfront the benefits to be realized through process automation.
Implementing RPA for clients begins with an assessment where they define the pain points in the business operations. The desired benefits range depending on the client; some clients are looking for increased efficiency or time/cost savings. Once the goal is determined, Apollo Studios provides the client with free proof of concept and upfront development.
Filum Ho explains, "we only charge the client when there is a successful implementation. There is no charge if the automation does not yield the desired results."
Building a Successful Robotic Process Automation Business
Filum Ho believes "building a successful RPA business calls for specific resources. We did our internal automation, so we understand the benefits of RPA. We already had a strong customer base to sell to and an already established credibility with clients. Automation demands you to be very customer focused because it is such a high touchpoint business."
Many companies are trying to figure out how to leverage automation, especially to cope with the rise of remote work. As they realized remote work was here to stay, Apollo Studios saw the perfect timing and value in RPA and is determined to democratize automation for its customers, despite the skepticism of the potential benefits.
"Automation is very feasible, especially in medium-sized companies. We take an at-risk approach to experiment with automation internally before selling and deploying it to our customers," states Filum Ho. To help alleviate doubts about the power of RPA, Apollo Studios is dedicated to providing customer-centric solutions where they can show clients the impact RPA can have on their businesses before any commitments are made. Moving forward, Apollo Studios plans to expand its RPA business rapidly for an aggressive growth trajectory.
"We implemented automation with the ElectroNeek platform within just a couple of months. The no-code functionality of the platform was easy to learn and use. ElectroNeek has helped us foster closer relationships with clients through RPA implementation and proof of concept."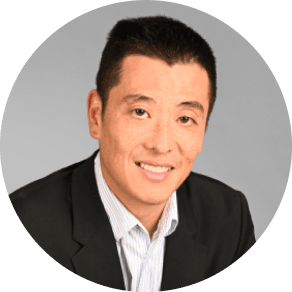 Filum Ho,
CEO, Apollo Studios