According to a Siemens report, "Small and Medium Businesses (SMBs) make up 98.5 percent of all businesses in Malaysia, contributing 36.6 percent of the GDP." A country's future economic development is hinged upon increasing competitiveness and openness of businesses and governments alike. Vital business operations, such as investment in growth opportunities and infrastructure, depend on technological advancements. Naturally, small and medium-sized enterprises have limited resources to allocate in these areas. Because small businesses make up the majority, technological advancements for the betterment of society take work.

Fortunately, the Malaysian government has recognized the challenges that SMB owners face. As a response, the government invested and launched subsidy programs to focus on the research and development of technological innovations for SMBs. These programs have benefited thousands of SMBs, and have ushered in a new age of digital opportunity in the business landscape. One of these innovations is democratizing Robotic Process Automation (RPA) in SMB operations.

Presently, Malaysia is at the forefront of digital evolution within its economy. RPA is a critical technology for Malaysia's National Policy and many other IT companies. While IT companies are fascinated by RPA automation, they need help conceptualizing results and how to begin.

We spoke with the Giritharan Ramasamy, to hear his story about how Data Centure is helping SMBs realize the benefits, driving the advancement of the Malaysian economy towards more significant technological benefits.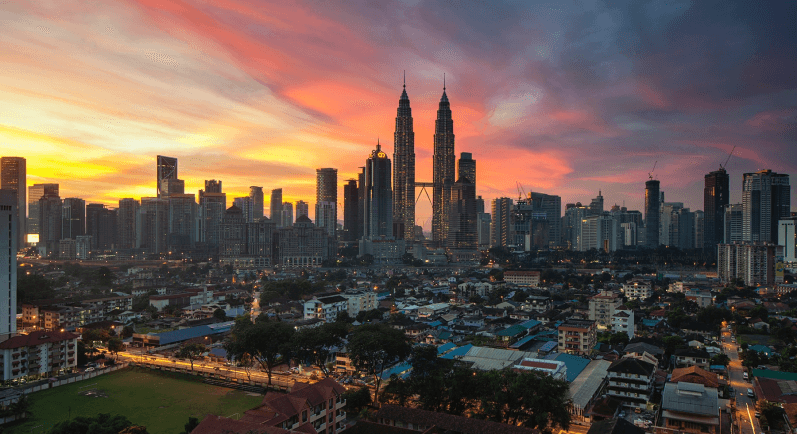 The Right Automation Tools Support Explosive Business Growth in Malaysia
Established in Malaysia in 2019, Data Centure is an IT Service Provider that delivers automation solutions to clients in the healthcare, finance, and manufacturing industries.

By servicing the mid-market and enterprise clients earlier with enterprise-RPA software, they were aware of the tremendous opportunity in the SMB market.
However, Data Centure needed the tools to offer SMBs proof of how automation could improve their business. Wanting to be a part of the explosive growth in the SMB market in Malaysia, Data Centure knew they had some research to do.
We realized our existing business model was not the right fit for SMB clients, because we needed a platform that could help our SMB clients scale their business. That is when we found ElectroNeek."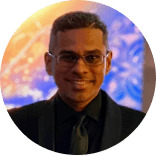 Giritharan Ramasamy,
Data Centure
Today, Data Centure is offering its clients automation services with ElectroNeek's platform to support increased efficiency and cost savings. As Data Centure expanded and grew, it realized that bridging the gap between its clients' visualization of the capabilities of RPA and what the IT Service knew it could do for its clients was crucial.
Proven Results Deliver Rapid Growth through Customer Success
In response, Data Centure offers clients a Proof of Concept (POC). "A POC serves as a verification for businesses looking to leverage RPA technology to improve their business outcomes and can be specific to a process or step within a process. Specifically, the POC can validate to the client if the bot can serve as a solution and if it can work as expected within the current business model," explains Giritharan Ramasamy.
Additionally, Data Centure identified clients' needs to understand the framework of their automation services to feel comfortable investing in these well-needed changes to their business. Data Centure developed a service process divided into three easy-to-digest stages to serve its clients best.
Design: Starting with the discovery of users' requirements, the scope of work is defined, and a plan is made to design the best solution to accommodate business requirements.
Build: Technical enhancement specifications, define milestones, and begin development. Next, an integrated testing plan is implemented for the user acceptance tests.
Run: The production environment is configured, and user testing is conducted. Go-live activities and user training are established before running the production system.
Fueling the Democratization of Technology in Malaysia
A big part of the growing digital economy of Malaysia is educating the workforce and helping bring economic accessibility to technological solutions and resources for innovation.

Data Centure uses a strategy of proving what it can do for clients and growing business in industries they know need automation. Breaking away from traditional project-based billing, they offer their customers cost-effective, Automation-as-a-Service solutions. With a wide range of expertise in various processes, Data Centure quickly expanded into additional markets to solve everyday challenges for their clients.

Malaysia's digital transformation marks a revolution of how organizations of all sizes use technology, people, and processes to enhance business performance. This evolution requires cross-departmental partnerships and the synergy of ideas for effective implementation.

The digital transformation begins and ends with how you think about, and engage with, customers, employees, vendors, and your day-to-day experiences. "As the Malaysian economy continues to move from paper to spreadsheets, we have the chance to reimagine how we do business and engage our customers with digital technology. ElectroNeek plays a significant role in the transformation," proclaims Giritharan Ramasamy.
"With ElectroNeek, we expect tremendous growth for our automation service business and need to hire more resources."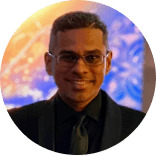 Giritharan Ramasamy,
Data Centure