With the rise of remote work, the transmission of information within business operations has changed forever. Instant messaging, virtual meetings, and the visual display of information replace in-person meetings. Now, businesses must be more technologically advanced for sustainable communication, which is out of reach for many small businesses, including non-profit organizations.
Intellimorph operates with the mantra, people first in everything they do. Many small and medium-sized organizations operating in the uncharted territory of digital transformation need long-term partnerships to thrive. Intellimorph strives to build partnerships, working with organizations collaboratively and transparently.
Formed in the summer of 2018, Intellimorph was established in London. Despite the company's young age, the leadership boasts over twenty years of experience in local government, banking, finance, legal, and non-profit sectors.
Intellimorph Found that Traditional RPA Vendors Could not Serve the SMB Market
Alex Tillirides, CEO and one of Intellimorph's founders, got his start in RPA while consulting. Alex noticed a gap in the traditional RPA firms' services, which inspired him to create Intellimorph. Today the company employs ten developers specializing in process automation and web development.
Intellimorph started with automation expertise but noted challenges from a cultural shift in mindset to be addressed. Mohomad Shafi Sacoor, Chief Delivery Officer, states, "when we began to offer automation, we saw that people were uncomfortable with the changes. Our goal was to ensure that clients understood the benefits of the process changes."
Alex Tillirides states, "Intellimorph is a hybrid firm. In addition to providing RPA services, our internal team builds software. Because RPA targets specific needs, delivering an end-to-end process transformation was difficult, so we decided to build a platform to capture process information and monitor results."
Intellimorph set forth to develop its IT business in the SMB market because, traditionally, automation is geared toward enterprise companies. To stay competitive, SMBs must take advantage of the benefits that automation can offer, which can be made possible through ElectroNeek.
"We have been able to offer smaller business RPA, which would not be possible with traditional vendors. With ElectroNeek, the product allows us to target both sides of the spectrum. It allows us to scale and meet the needs of larger clients and smaller businesses."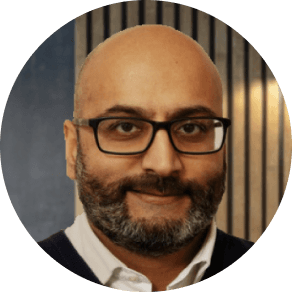 Mohomad Shafi Sacoor,
Chief Delivery Officer, Intellimorph
ElectroNeek Raises the Bar with an Easy-to-Use Interface, and No-Code Functionality
Intellimorph found ElectroNeek while building its go-to-market strategy for SMBs and lowering the barrier to entry. They compared trials from several vendors to determine how user-friendly each platform was without training its developers while weighing other options such as cost, support, and more.
"ElectroNeek scored well in our trial and was our first choice. We can now offer to build a full bot for someone while offering support at a fixed monthly price, which is not possible from most RPA vendors on the market."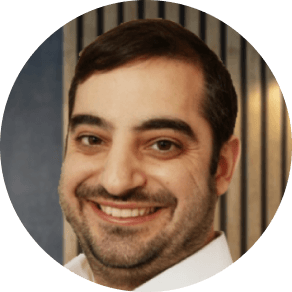 Alex Tillirides,
CEO, Intellimorph
Though Intellimorph has worked with other RPA vendors, they chose ElectroNeek because the simplicity of its user interface and functionality met the needs of its clients. "ElectroNeek's platform covers all the fundamentals that we need for automation. The interface was easy to use, so we were delighted with the no-code ability because it allowed us to build automation quickly," notes Mohomad Shafi Sacoor.
How they Identify Automation Opportunities
The Intellimorph team works with the customer to identify opportunities using two critical methodologies in their service, business understanding, and process understanding. Business understanding defines what works well and needs improvement in the client's business. Process understanding occurs when the team dives deep into the client processes, discussing high-volume tasks that need improvement with the team.
Within the discovery process, it is crucial to understand the client's business process cost, the resources needed, and how long the process takes. Exploring the steps in depth with clients and establishing pain points within these processes leads them to prioritize based on their needs. "Some clients care more about providing employees with more time or cutting costs from the process, but we aim to capture as many benefits as possible," notes Alex Tillirides.
Once a benefits forecast is constructed, Intellimorph tracks the metrics against a benefits realization plan, monitoring the success rate of the digital worker and reporting results monthly or as needed. Intellimorph uses its tools integrated with ElectroNeek to understand the impact of automation.
RPA Empowers Employees in Non-Profit Organizations to Feel More Valued
Intellimorph believes that there is a vast future in RPA, and many companies can benefit from it. Historically, the main roadblock has been the cost and the need for more awareness of the benefits.
The ElectroNeek RPA platform brings advantages outside of typical metrics. It is not just about cutting costs but improving the quality of work and the well-being of your workforce. Delivering automation for repetitive tasks empowers people to move on to other roles in their organization where they can feel more valuable.
Online work demands organizations to be more technologically advanced. Smaller organizations predominantly use old systems, and the organization will either need to upgrade its systems or face the daunting task of rebuilding how information is shared.
Though the transition to automation can be expensive, improving processes with ElectroNeek's unlimited bots is much more affordable and easy to use.
Intellimorph is looking forward to offering more ElectroNeek bots to streamline its client processes and has already migrated 20 processes and counting to the ElectroNeek platform.
"Most vendors only cater to larger companies, and licensing fees have caused the barrier to be too high. ElectroNeek empowers us to target both sides of the spectrum. It allows us to scale and meet the needs of larger clients and smaller businesses."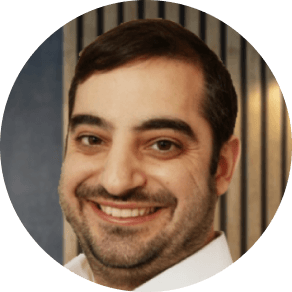 Alex Tillirides,
CEO, Intellimorph