Although Automation has been around for quite some time, it's still an uphill battle for small and medium-sized businesses to take advantage of it. The biggest obstacles to implementing automation are needing more skilled personnel and time, high implementation costs, integration challenges, and a need for clear ROI.
Hiring employees with the necessary skill set to implement automation is a significant expense, along with the cost of many software on the market.
Integrating automation technologies with existing systems can be daunting, especially when the systems need to be updated or compatible. Furthermore, companies may only be able to justify the investment in automation if they can see the return on investment. This lack of motivation to implement automation technologies can be a significant roadblock.
We spoke with Randy Lowman, founder and owner of Laketurn Automation, with a background in operations, IT, and accounting information systems. Originally a consultant for Deloitte and VP of operations, Randy noticed how businesses were often overwhelmed by repetitive tasks and struggled to implement technology solutions to streamline manual processes.
"I have seen how frustrated business owners get by these repetitive tasks. I have been aware of automation for many years; from an SME perspective, it was challenging to implement solutions due to the number of resources needed, high costs, and no guaranteed return on investment," recalls Randy Lowman.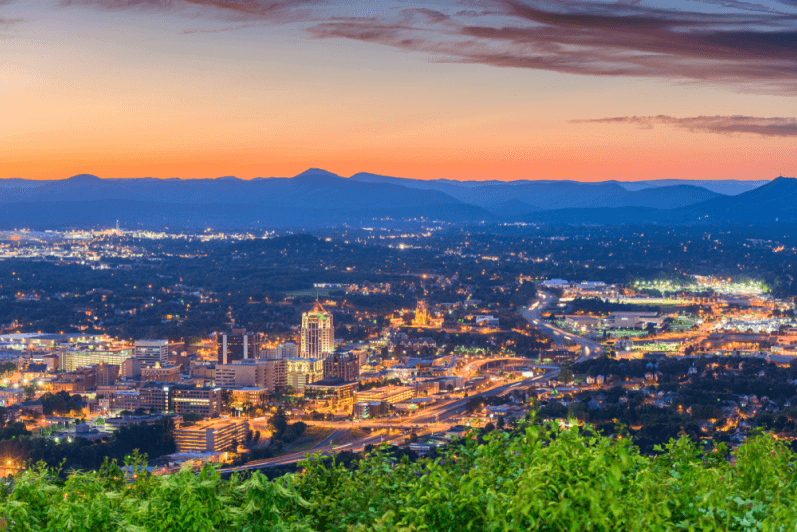 Randy Lowman founded Laketurn Automation out of Virginia to use automation to elevate businesses to be who they can be and focus on what they are best at. He saw many firms using too many resources on mundane and repetitive tasks.
Getting Started with ElectroNeek's Intelligent Automation Platform
Randy Lowman knew there was a gap in the market for accessible automation solutions, and companies needed help understanding how to implement solutions for improved resource allocation. "We initially found out about ElectroNeek in the Wall Street Journal, and we were intrigued by the business model; ElectroNeek's solutions lowered the bar regarding accessibility and price, which excited us."
Initially, Laketurn Automation was new to automation, but their ease with implementing ElectroNeek solutions was the least of their challenges. "We spend a lot of time evangelizing and educating prospective clients on the basics of automation and what it can do for them. The good news is that we do not run into issues of clients saying that they can get automation services cheaper elsewhere like you would with many other types of services."
Automation has many benefits, but initial costs were a big hurdle for companies. Many companies need automation solutions, and those already trying to implement automation have failed.
"Automation benefits are great, but at the end of the day, when speaking to executives, payroll is always at the top of mind. ElectroNeek's licensing model enabled us to remove those main objections. With ElectroNeek's unique pricing model, I have the flexibility to determine the price point and how clients deploy it. We can deploy fixed builds up front, offer subscriptions, and ElectroNeek enables us to get further client traction."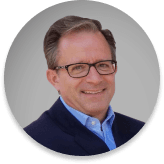 Randy Lowman,
Managing Director, Laketurn Automation
The Journey to Success: Implementing Internal Automation
The journey towards success involved identifying their unique target market; along the way, Randy Lowman discovered that accounting automation made sense due to his background in accounting. He adds, "Do you find your specialty, or does it find you? Many accounting specialists keenly understand RPA and are often eager to leverage it."
Laketurn Automation started implementing internal automations that help them from an operational perspective. When Laketurn automation began building bots, the process took 2-3 weeks.
When asked about the deployment of internal automation, Randy Lowman describes a comprehensive dashboard they built that helped them proactively monitor automation. "We built a Google dashboard that monitors all unattended and attended bots which was a huge saving for us because we could spot issues before clients and remedy them quickly instead of manually checking in."
The automated dashboard enabled them to take a proactive approach with the bots, staying in front of calls with clients to report progress, with hours and labor savings reported. If there is an issue, the bots send a ticket if human intervention is needed.
In addition, Laketurn Automation designed two bots to help the sales team with their prospecting for new clients. One bot scrapes LinkedIn and imports the data into Salesforce; another scrapes accounting firms' contact info from a website to access thousands of CPA contacts.
How Laketurn Automation Identifies Automation Opportunities
The key to identifying automation opportunities with clients calls for expertise in sales and education throughout several meetings with the client. The first meeting addresses client education about automation, what it is, and what it can do.

Laketurn starts with a standard list of 10 questions to gather information surrounding the prospect's pain points, understand the inefficiencies in the business, where they have trouble scaling, and get into their overall barriers as a business.
During the second meeting, Laketurn engages in a discovery session with the client, discussing in detail the business pain points to understand the automation goals.
Laketurn Automation extends a proposal detailing an implementation plan during the third meeting to explain to the client what to expect during the automation process and after deployment.
In a small business, many companies have too much to do, and with automation, companies can redeploy their employees to more important tasks, reducing errors and improving overall labor costs.
"Once we drop the first bot into the client's environment, the lightbulbs go off, and we have yet to deploy a bot where they stop with one, and we always end up implementing more automations for the same client," adds Randy Lowman.
Laketurn recommend starting with small automations to demonstrate the value before jumping into large-scale processes. In addition, having experience in the vertical is essential. As Laketurn has extensive experience with accounting systems, they can readily identify pain points for clients without much probing into the business, making the deployment process much faster.
Intelligent Automation Opportunities for IT Service Providers
When asked about the future and Intelligent Automation, Randy Lowman states, "The Intelligent Automation industry is the next big thing for IT companies to thrive in. With a seamless solution that can handle multiple processes and integrations, the future of automation will eliminate the need for human intervention in end-to-end processes." He adds, "The most in-demand process automation will be: Where do you hear the most keyboard clicking and data entry? There are years of runway for these types of automation and Intelligent Automation."
Laketurn Automation's advice to IT Service Providers is to ensure they have the technical expertise and business experience to build a successful business. In the automation industry, many of the decision-makers are business people. Hence, someone who can translate between the technical and business sides is crucial for communicating the value of automation.
Looking toward the future, Laketurn Automation plans to continue providing RPA services for its current accounting clients and expanding within its existing clients' operations. There is no limit to business growth for Laketurn Automation as they are poised to see significant growth and success in providing automation services for clients in the finance industries, accounting, and others.
"With ElectroNeek, there are so many tools and opportunities to integrate. For example, our first automation involved a finance bot that scrapes a website for information into an Excel sheet and plugs it into AS400. Having ElectroNeek's technology stack to support these functions is crucial because we can quickly deploy the bot within the ecosystem."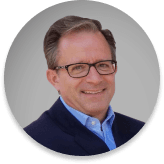 Randy Lowman,
Managing Director, Laketurn Automation