Protiviti, established in 2010, is a global consulting firm headquartered in Brazil that delivers consulting services to address critical business problems in technology and enhancement of business processes.
Protiviti's four office locations in the heart of Brazil serve various industries, including healthcare, manufacturing, financial services, supply chain, and more.
Brazil is amongst the top ten largest economies in the world, let alone the largest in South America. Brazil has the highest cost of living compared to other South American countries, and the high cost of living is linked to increasing workforce costs.
With rising workforce costs, automation has become more valuable, and since the pandemic, more Brazilian companies have been adopting automation solutions. Though the automation market in Brazil is less mature than other markets, the number of companies adopting process automation is increasing.
Protiviti started offering RPA solutions in 2018 to sustain the high demand in Brazil. Many Brazilian companies doing business with U.S. firms saw a tumultuous year of inflation, making expensive solutions even more out of reach.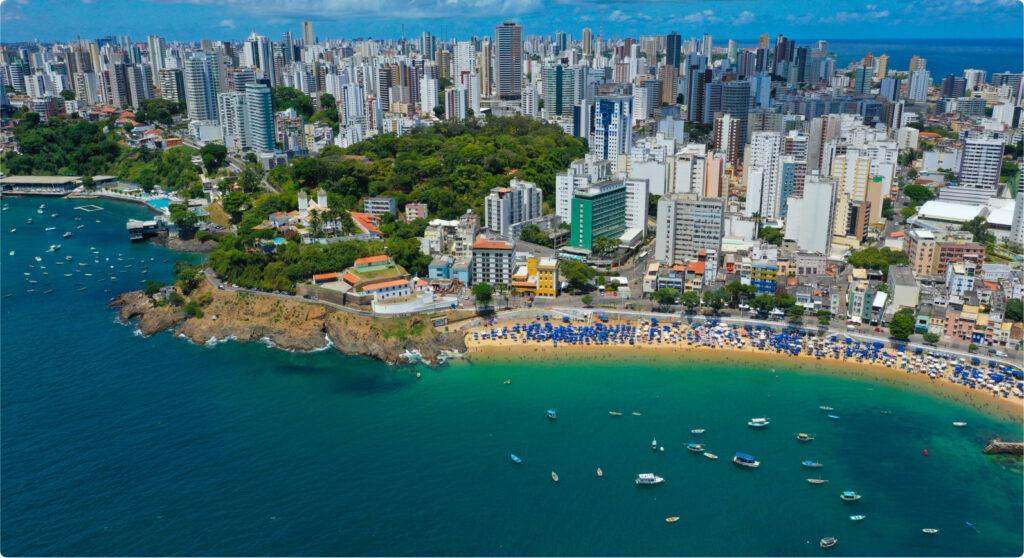 Difficulty Implementing RPA Solutions
Despite success in the RPA market, Protiviti's previous RPA vendor's solution needed more scalability because it required more technical specialties. The bots offered needed to be coded, which made implementation difficult for clients. Protiviti tried other options for RPA, but many clients still needed help acquiring licensing due to the high costs and learning curve.
Thiago Mancilha, the Business Performance & Innovation Associate Director, focuses on consulting services related to improving client processes, specifically RPA. He notes, "clients wanted to see and experience the benefits before making an expensive investment, but this was not possible with other vendors."
Benefits First with ElectroNeek: A Powerful New Way to Close Deals
Protiviti soon began searching for new ways to provide RPA, conducting research, and interviewing potential RPA vendors. They found ElectroNeek through the Linkedin platform, did some research, and booked a call. Protiviti tested ElectroNeek's solutions and compared them with its current RPA providers. With ElectroNeek, they could see the benefits and then pay; it was a powerful way to win clients.
Thiago Mancilha says, "ElectroNeek's licensing model made it possible to change our business model and offer our clients more value than just licenses. We saw the ability to cultivate a long-term partnership with clients."
Getting started with the ElectroNeek platform was easy, and Protiviti's developers were able to get acclimated to the platform independently. Once Protiviti acquired its first license, it took a few months to build demo bots to show its clients. As ElectroNeek has added more offerings to the platform, Protiviti continues to take advantage of the perks of the platform.
"ElectroNeek's new platform offering, Wiki, has a lot of content about sales and marketing that have been extremely helpful to our marketing and sales departments."

Thiago Mancilha,
Business Performance & Innovation Associate Director, Protiviti
ElectroNeek's quality of developer support on the first project was a significant advantage that benefited Protiviti. The combination of technical support and marketing content resources helped the company with its go-to-market strategy and offered automation faster. Thiago Mancilha adds, "the relationship with ElectroNeek is very beneficial because we have access to your knowledge to help us improve and grow our RPA services."
Before working with ElectroNeek, Protiviti only took advantage of one-off client projects. It would complete a process improvement or automation for the client, and the relationship would end there due to the licensing nature of doing business with other vendors. After working with ElectroNeek, Protiviti established five active clients they work with daily and built on its recurring revenue.
Identifying Automation Opportunities

To identify automation opportunities, Protiviti discusses the scope of automation and determines if it can easily automate the process.
Protiviti conducts a deep dive into the process to determine if the process is a good fit. The bot can quickly move through the process if the approach is rule-based and the data is structured. Next, the process is refined to be standardized and rule-based.
After the assessment, Protiviti provides a benefits projection to the client. The benefits can range from time and cost savings to reducing errors, which is essential to communicate up front.
To monitor the benefits, Protiviti uses ElectroNeek's Orchestrator, which logs everything the bot did to present the client with the results and activity of the bots.
The Future of RPA and Opportunities for Companies
Regarding the future of RPA, Thiago Mancilha and Protiviti have high expectations for positive changes. Small accounting companies deal with a lot of invoice processing and tax payment, and a massive amount of manual work is involved.
Thiago Mancilha believes "there is a significant window of opportunity to close deals with accounting and construction businesses and help them automate. Because these companies have similar needs and processes, there is a high probability you can re-use the same bots across clients."
Protiviti's advice for aspiring RPA providers is to educate clients. Thiago Mancilha says, "it is important to listen to the client's needs and explain what automation can and cannot do, and let them know the benefits."
Overall, the adoption of RPA amongst Brazilian small and medium-sized businesses is growing substantially. Protiviti is looking forward to riding the new wave of digital transformation to grow its business with ElectroNeek.
"ElectroNeek's quality of developer support on the first project was a significant advantage for us. The technical support and marketing content resources helped our company with its go-to-market strategy. The relationship with ElectroNeek is very beneficial because we can access your knowledge to help us improve and grow our RPA services."

Thiago Mancilha,
Business Performance & Innovation Associate Director, Protiviti