Small-and medium-sized businesses (SMBs) significantly contribute to the Canadian economy. As of 2021, small businesses made up approximately 98% of all companies in Canada and employed 10.3 million individuals in Canada – which is (63.8%) of the total workforce.
Thrive Automation's parent company observed a growing opportunity in RPA across the SMB segment in the late 2010s. Join us while we dive deep into Thrive Automation's journey to success and its crucial role in helping SMBs develop and manage a digital workforce to transform their business.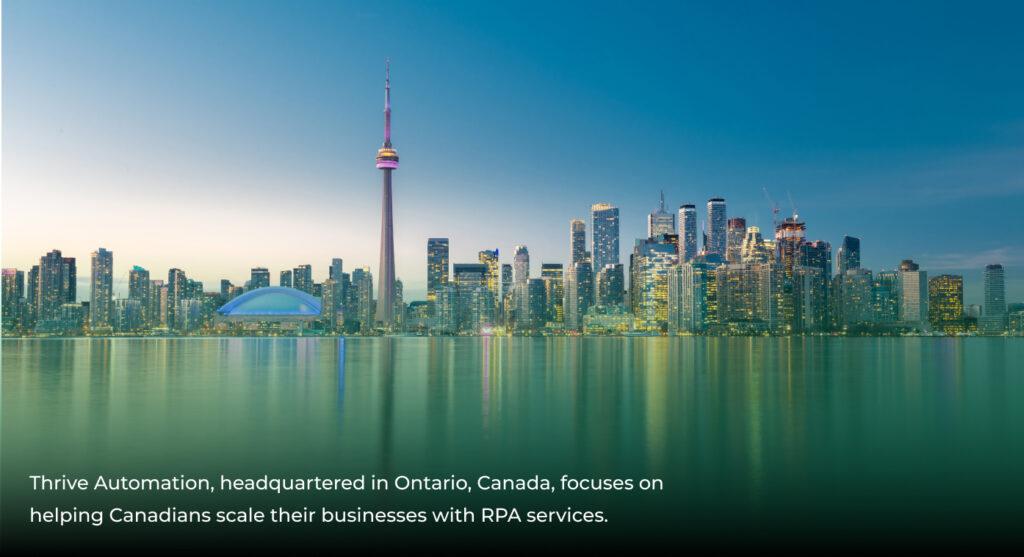 Thrive Automation's Search for the Perfect RPA Platform
Thrive Automation was established in Ontario, Canada, in 2019. Thrive Automation's Head of Development, Haadi Ladha, and Head of Marketing & Sales, Yusuf Ladha, recognized a growing demand for Automation in traditional ERP and CRM solutions.
"RPA stood out to us as the natural solution. More recently, we saw a potential application in data migration use cases with companies trying to use distributed ledger technology, identifying an opportunity to marry RPA with blockchain."

Yusuf Ladha, Head of Marketing & Sales Thrive Automation.
Like traditional MSPs, Thrive Automation implements technology involving systems or network maintenance. However, Thrive Automation's unique entry point also specializes in project management and business analysis — giving mid-market customers options when dealing with more complex lines of business in time-sensitive markets.
Thrive Automation works with a wide variety of clients in different market segments and industries, so when it came to searching for a suitable RPA vendor, the bar was set high. As an MSP, Haadi and Yusuf grew their team to leverage each of the leading automation platforms, assigning projects to a platform based on the client's needs.

Thrive Automation's Powerful Collaboration with ElectroNeek's Ecosystem

Thrive Automation's team analyzed ElectroNeek's subscription-based bot license model, discovering new ways to leverage it for clients of different sizes. This process included leads provided by ElectroNeek, which helped them close two clients in the next six months.
ElectroNeek's automation ecosystem offered flexible web data capture capabilities, particularly the bot interactions that Haadi's team could develop for browser-based applications. They were able to deliver affordable and scalable solutions to SMBs successfully.
Haadi and his team requested features for specific RPA tools included in ElectroNeek's product roadmap. "Collaborating with ElectroNeek allowed us to deliver creative automation solutions to our clients at an affordable buy-in cost," recalls Haadi.
Thrive Automation team worked closely with ElectroNeek's customer support and product development teams, collaborating for success and growth. Haadi and his team provided feedback on releases and features, to which ElectroNeek's support team responded quickly, helping eliminate hiccups.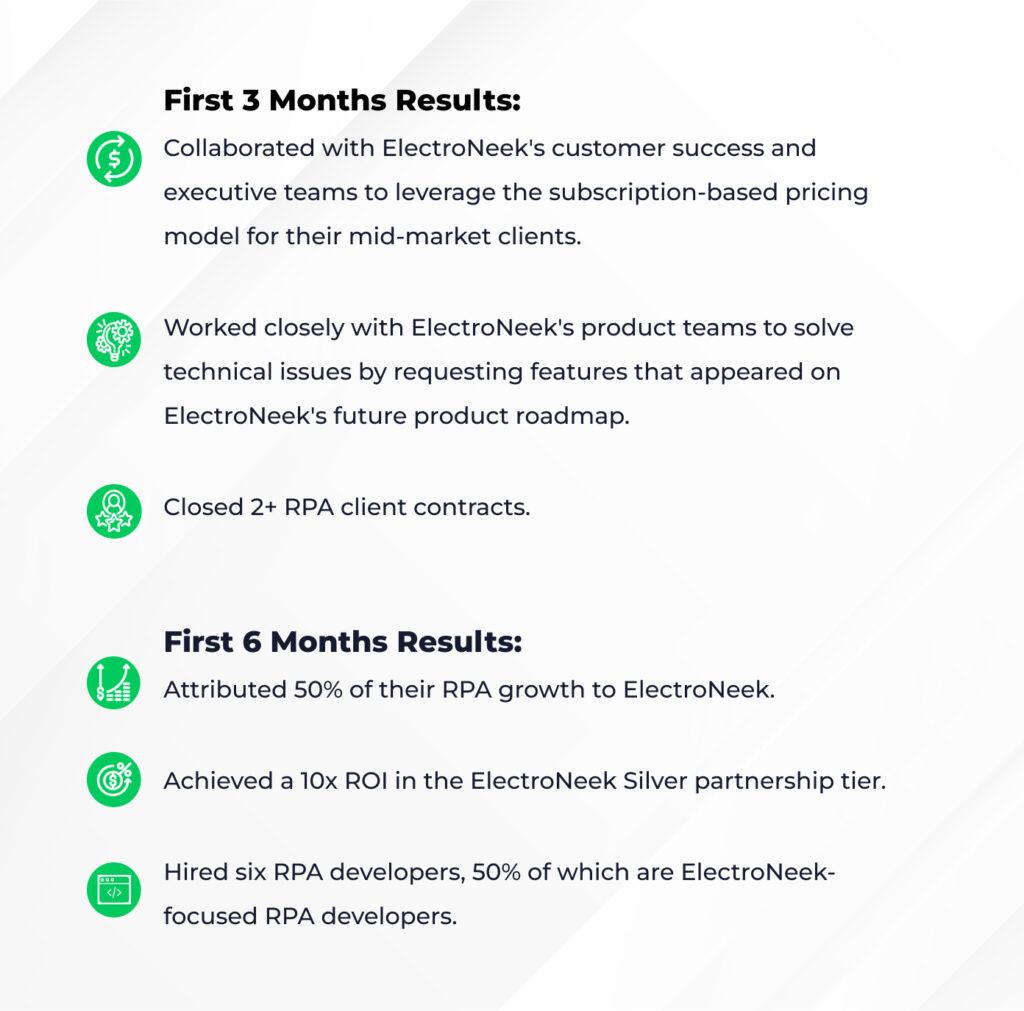 ElectroNeek's RPA ecosystem brought a shift in mentality for Thrive Automation. This shift enabled them to help clients solve problems with automation to help them grow. The collaboration with ElectroNeek is helping Haadi and his team to take the small- and mid-sized markets by storm.

The mission of Thrive Automation is to help SMBs simplify processes in such a way that businesses cannot imagine operating without automation. They believe all businesses can realize the full potential of their operations by maximizing corporate, environmental, and social outcomes, irrespective of their size and scale.
Companies in various industries throughout Canada and worldwide have taken their business processes to the next level with RPA and are reaping the benefits, thanks to Thrive Automation.
"When looking at RPA vendors, the potential scalability of ElectroNeek solutions is unparalleled. The flexible commercial models have allowed us to offer creative & infinitely scalable solutions to a wider range of clients. In my experience, there is no solution that can quite meet SMB and Mid-Market customers the way ElectroNeek can."
"In the first year of our partnership we had the opportunity to collaborate closely with customer success, product teams, and the executive team. The responsiveness of these teams and the ability to get fixes and improvements in place quickly made a huge difference in us not just sticking with ElectroNeek, but becoming advocates for the platform."