Austin, TX, June 26, 2023 - ElectroNeek, the no-code Intelligent Automation platform, is pleased to announce the hiring of Yury Larichev as Chief Revenue Officer. In this role, Mr. Larichev will be responsible for all revenue-generation strategies and execution.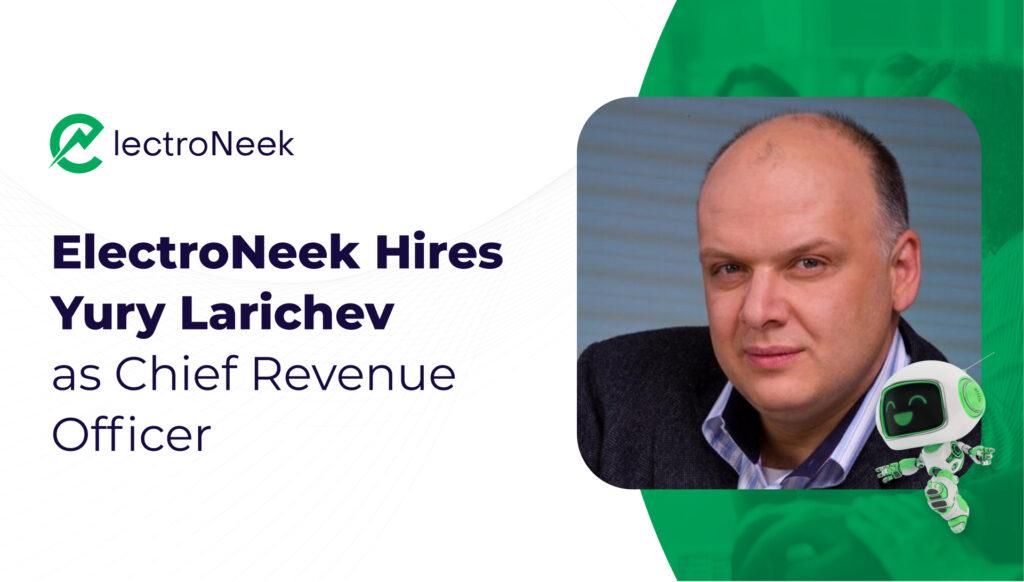 "I am excited to join ElectroNeek and become a part of such an innovative team. I look forward to applying my channel and direct sales knowledge and global partner network to manage net new sales and SDR demand generation teams to drive predictable revenue and accelerate growth."
Yury Larichev brings over 20 years of experience in sales, business development, marketing, and operations with software companies like Microsoft, Acronis, Parallels. As a leader in the tech industry, he has successfully led and managed over $200M in global sales and established highly-valued partnership programs.
"I am delighted to have Yury join us at ElectroNeek as our CRO."
"His deep knowledge of MSP (Managed Service Providers) and channel partner industry combined with his impressive track record in the cybersecurity market made him a great fit for this position."
Sergey Yudovskiy, Co-Founder and CEO of ElectroNeek
Yury's addition comes when ElectroNeek is experiencing tremendous growth opportunities from its customers across multiple industries in North and South America. With his expertise in building OEM and white-label offerings, Yury will be instrumental in helping ElectroNeek meet its ambitious goals for 2023 and beyond.
"My goal as CRO is to build on the great foundation laid by the amazing team here at ElectroNeek and scale the business even further.

"I'm confident that my experience driving successful sales and building relationships with partners worldwide will be a tremendous asset as we continue to grow."
ElectroNeek is committed to innovation and customer success through intelligent automation solutions powered by AI-driven RPA technology. With Yury Larichev's leadership in driving revenue growth, ElectroNeek is well-positioned to meet the growing demand for no-code development.
If you want to dive into the world of intelligent automation with ElectroNeek, check out these helpful resources: