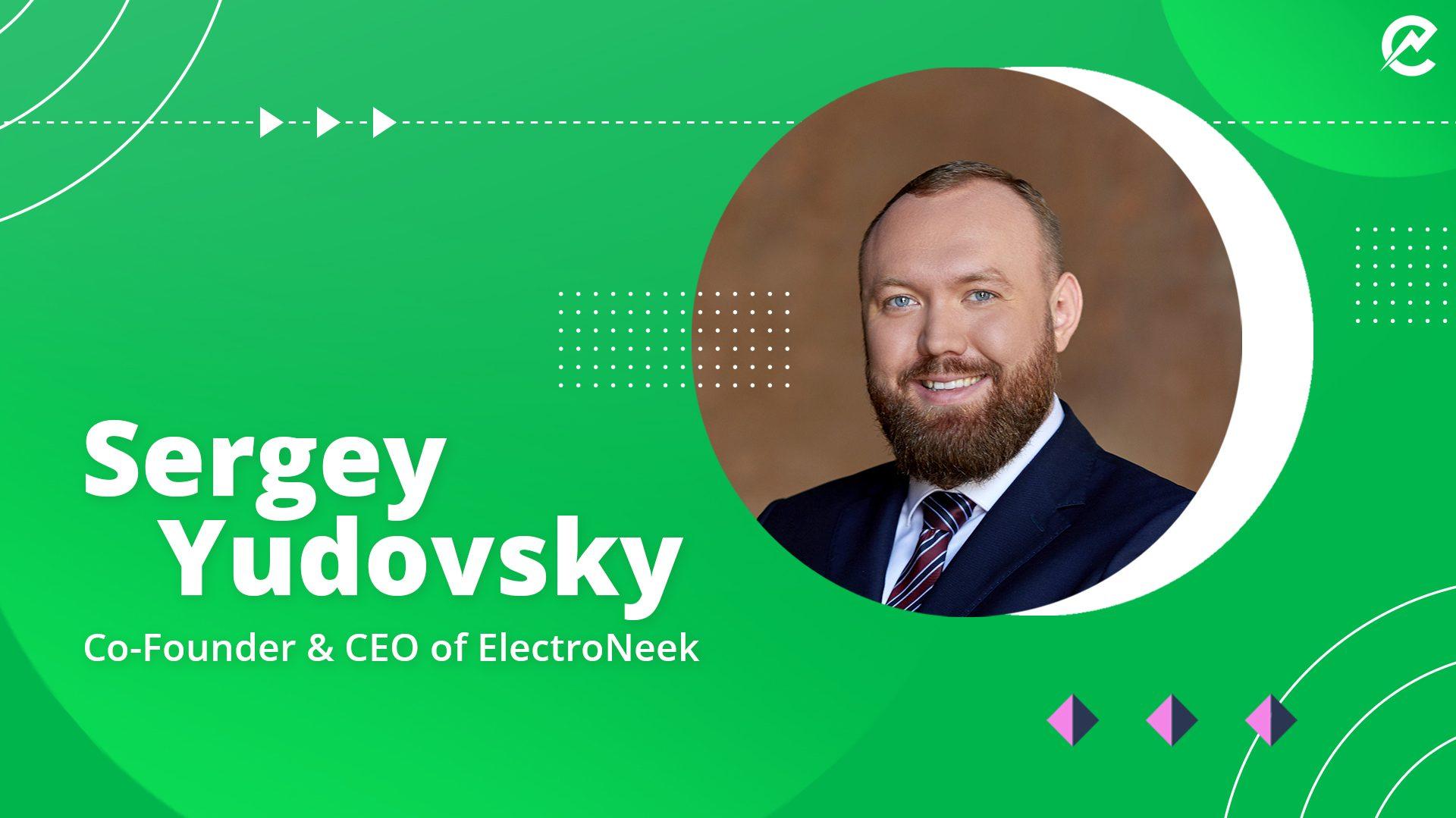 Hello, I am Sergey Yudovsky, Co-Founder & CEO of ElectroNeek, a leading Robotic Process Automation vendor and a provider of Intelligent Automation for digital workflow transformation for Managed Service Providers.
I am happy to announce that today is the day we make the new ElectroNeek Summer '21 product release available, and I can't wait to share all the great features and updates waiting for you in this new release.
Before I dive into introducing the new updates, let's take a look back on our journey. ElectroNeek was founded in 2019 to create an opportunity for Managed Service Providers to enable their clients in their Robotic Process Automation journeys. Since our early days, we have focused on building a robust RPA ecosystem for our partners to address their challenges and help them achieve sustainable success.
The new capabilities introduced in this release are part of our commitment to refine ElectroNeek's products and services to help our partner MSPs build and scale automation business and recurring revenue streams.
ElectroNeek Summer '21 introduces new capabilities for ElectroNeek Studio Pro, Orchestrator, and Bot Runner. Let's look at the new features that further enhance our offerings and support broader administration and management capabilities for the Managed Service Providers and IT teams.
ElectroNeek Summer '21 Major Updates
Here are the changes we have introduced in the ElectroNeek Summer '21 release.
Providing means for managing your automation business better
The Summer '21 release offers the Multi-Tenancy feature, a client management tool, so our partner MSPs can deploy multiple Orchestrators under one umbrella. Multi-Tenancy eliminates the need to add more resources to handle multiple clients, as this feature lets you manage and monitor various systems in a shared environment.
Our partners can now deploy their bots, manage their functionalities, monitor the tasks, and even scale up to any number of client machines with Central Deployment. This capability will allow them to deliver implementations of all sizes and run RPA-as-a-Service business smoothly. Additionally, they will use the Client Dashboard to track all bot usage across clients in one place. This helpful tool will let you manage all bots efficiently by:
drastically reducing bots' management time from hours to minutes
letting you keep even higher control over all the activities involving your clients' bots
cutting your costs on bot development and deployment
Strengthening our No-Code-Driven strategy to help you gain more powerful and impactful automations
ElectroNeek keeps following its no-code-driven strategy and is committed to offering an improved, and user-friendly interface for your automations.
We are the only RPA platform in the world that implements the if-then logic in a fully no-code way to make the experience of your RPA developers extraordinary.
In the Summer' 21 release, you will see a slew of new no-code features added in Microsoft Excel, Outlook, and Office 365 activities. We also added no-code functionality to PDF, and Windows System activities.
This release introduces Web scraping capabilities to the Chrome browser to let you automate web tasks quickly without code. We understand that our clients love saving time, and this feature in ElectroNeek Summer '21 will surely deliver a wow effect regarding RPA automation.
The easy-to-use Cognitive Scraping feature will enable our Studio Pro users to capture and consolidate content from a webpage and quickly set up data extraction. You will only focus on your project-focused needs instead of the underlying scraping algorithm, and ElectroNeek will build all the necessary web scraping logic.
I sincerely hope that the Summer '21 release will make your RPA development team more productive than ever.
Helping you win more Enterprise cases and improving the unique experience of your developers' team
With Summer '21, we have made it easier for MSPs to embrace more Enterprise-specific cases by adding Python programming language.
Being the second popular programming language, with 52% of developers globally writing code in it, Python is commonly used in medium to large-sized companies and allows MSPs to add Python-based bots smoothly in the complex automation chains and win more projects easier.
Adding Python programming language also provides extended access to the RPA talent. It allows onboarding mature developers who have worked on legacy RPA platforms and written codes both in JavaScript and Python.
MSPs wanting to scale up will also benefit by accessing the largest developer community in the world to recruit talent. With ElectroNeek's no-code/ low-code IDE, MSPs can have these developers build RPA frameworks with their choice of language, i.e., Python, and contribute to your bottom line.
The Summer '21 version also introduces an innovative feature, Local Development History, which makes the overall UX more comfortable and safer for developers. It is a rollback functionality to restore a previous workflow version because the Studio Pro will keep the .neek file history locally. Considering the unreasonable amount of time it sometimes takes to rewrite a flow and how frustrating it is for developers to keep a manual record of every change, this update impacts the overall productivity of developers by making the development faster and easier for them.
We understand that scalable RPA is not just about handling repetitive tasks but expanding its scope of usage. The Summer '21 release of the ElectroNeek Orchestrator has API Integration that allows you to integrate your bots to other applications and tools in your clients' organizations, whether they are SaaS, desktop, or own systems. Now, your developers can integrate any bot in any complex automation chain with the help of API integration. This added functionality increases your bots' ability to work with any existing systems and opens up new revenue streams for your business.
The latest version also offers API authorization and connectivity capabilities and native cloud product integrations, including the Google Cloud ecosystem. With the ElectroNeek Studio, you can easily create an automation flow that connects to these ecosystems and work with live data.
Opening up a blue ocean of Enterprise automation work
Citrix's solutions are used by more than 400,000 organizations worldwide, including 99 percent of the Fortune 100 and 98 percent of the Fortune 500.
With the Summer '21 release, we have enabled Surface Automation for Citrix- and RDP-hosted applications to help your MSP business stay competitive and successful by taking over the reasonable share of the automation market.
This automaton features a robust image recognition engine to help you automate manual processes on these applications quickly. Our users can build workflows utilizing our platform's best virtualization support.
The new release also works with desktop apps written in Java. Java is the foundation for millions of applications across multiple systems, including Windows, Macintosh, UNIX-based desktops, embedded systems, and enterprise solutions. According to Oracle, Java now runs on more than three billion devices.
The new release allows our partners to work with a great variety of Enterprise applications and enable all major cases of Java and SAP-based automations. This update will help you keep a competitive edge over your opponents and close more deals by offering highly demanded solutions.
It's just the beginning!
We are here to help our partners with our premium solutions, expertise, and forward-thinking. Our continuous focus on the success of Managed Service Providers formulates our vision for innovation.
Beginning from ElectroNeek Summer'21, our team is going to release new versions of ElectroNeek quarterly. By empowering our products with new features in the mid of each quarter, we keep providing MSPs with high-caliber tools to help you in the implementation and timely delivery of your products to the end clients, impacting the overall sales process success.
ElectroNeek is committed to increase global RPA adoption and build a robust international community of developers. Therefore, we plan to bring back the free Community version of Studio – the first completely free RPA dev tool with the basic features for the RPA development community to deploy free RPA bots that don't need any license to run, forever!
Our next Fall release is planned for November 2021. It will introduce a handful of features, including the capability to build automated workflows right in the browser, the increased variety of deployment options, and more Orchestration intelligence.
The ElectroNeek Summer '21 release is available today for all our customers!
Sergey Yudovsky, Co-founder & CEO, ElectroNeek
---
Join our upcoming product and business webinars to learn more about ElectroNeek Summer'21:
---