The insurance industry has become an integral part of our life. Despite the widely spread opinion that insurance providers are established as just another tax-saving tool, the core of insurance agents' job is to provide consumers with guarantees. Insurance providers guarantee risks mitigation and protection in almost every single aspect of our life - beginning from tangible assets such as, for instance, auto insurance and ending with the most precious thing in one's life - life itself.
The higher level of responsibility implies higher demands for the industry to be rigorously regulated when it comes to customer policies and data, which would ensure that processes are compliant and that all the data is delivered accurately. In this regard, insurers, like any other business owners, need guarantees on their operational efficiency and continuity. Here is when Robotic Process Automation, as an indispensable part of end-to-end business process management strategy, may come in handy.
In this article, we will consider the critical challenges that the insurance industry faces while trying to reach operational efficiency, the role of Robotic Process Automation as one of the benefiting in insurance sector business continuity, and provide you with 5 practical use cases of RPA in the field.
Insurance: Operational challenges and what RPA can offer
As one of the highly competitive industries, the insurance companies face a plethora of operational challenges that can lead to a considerable technological gap, both externally and internally. Among such challenges are:
Legacy systems and applications
Typically the insurance industry is built on legacy software and systems. It is mostly due to the fact that the insurance sector, similarly to banking, has a long-lasting history, and making changes to those programs may take years for many companies. Some of those systems even cannot be replaced as the entire company operational data is kept there. No wonder, they could hardly be called innovative and very often do not meet consumers' expectations. The additional challenge is that new systems migration usually entails investments and human resources.
Manual data entry from various sources
As it has been mentioned above the insurance industry is a strictly regulated sector. A huge amount of rules and regulations require a meticulous approach to documents and data. Hence the industry is saddled with repetitive and painstaking tasks, such as manual data collection and entry. Some claims processing tasks, such as data verification, for instance, may take hours to be completed. Apart from being manual, these tasks are exposed to errors and inaccuracies.
Compliance and regulations maintenance
Insurance agents very often act in several jurisdictions and need to be consistent with changing rules and regulations with regards to the transparency, reporting requirements, etc., which are of top priorities for them.
Demands for a better customer experience
There is no denying that for most of the people, insurance companies serve as first aid. However sometimes bad customer experience may undermine credibility of the entire company. Unfortunately customers nowadays do not give slacks to the agents for a "bad day" or a "sick leave". Hence in the era of mobile insurance, a consumer is in the endless pursuit of the perfect service with the highest level of transparency, loyalty, and reliability'.
The challenges described above may sound bothersome. However, we have something up the sleeve. It is called RPA. While these 3 letters may still sound miraculous for some of us, basically, the term has nothing to do with magic.
The key solutions provided by the technology, in fact, lie behind the very definition of the acronym:
RPA, or Robotic Process Automation, is a tool that automates repetitive, onerous tasks through deployment bots that mimic human actions.
To be more specific here are at least 3 solutions Robotics may offer to address the concerns above:
Non-invasive implementation
Whether your systems are outdated or not, RPA offers solutions that do not affect your existing applications. The bots are put onto the surface of the processes and can run with minimum support from IT staff members and low or zero coding requirements. And apart from addressing the challenges related to legacy systems, RPA is a quite cost-savvy solution.
Hence a non-invasive deployment allows for:
Simple and fast scaling of the process through changes and modifications to the RPA platform
Rapid return on investments on every task, even those processed on legacy systems, without any complex integrations
Optimized data processing
A vast number of illustrative examples of manual, mundane tasks, such as data collection, input and output, and data verification, can be found in claims processing. Using a bot, you can automate this process and laser focus your efforts on more prioritised tasks: enhanced claims management, customer satisfaction, and reduced claims payouts turn-around time. In its turn this will help:
Reduce claims processing time from hours to several minutes
Enhance accuracy and eliminate human errors
Categorize data and standardize the entire process
Execution logs trail
Automation may come in handy in regulations and compliance management processes. The detailed execution logs trail allows the enterprise to document each process step which provides excellent audit opportunities possible due to:
Zero error rate with regards to compliance with the existing regulations and rules
Improved risk management due to proper governance setup
Adaptivity to any future regulatory amendments
RPA in Insurance: 5 use cases with tangible outcomes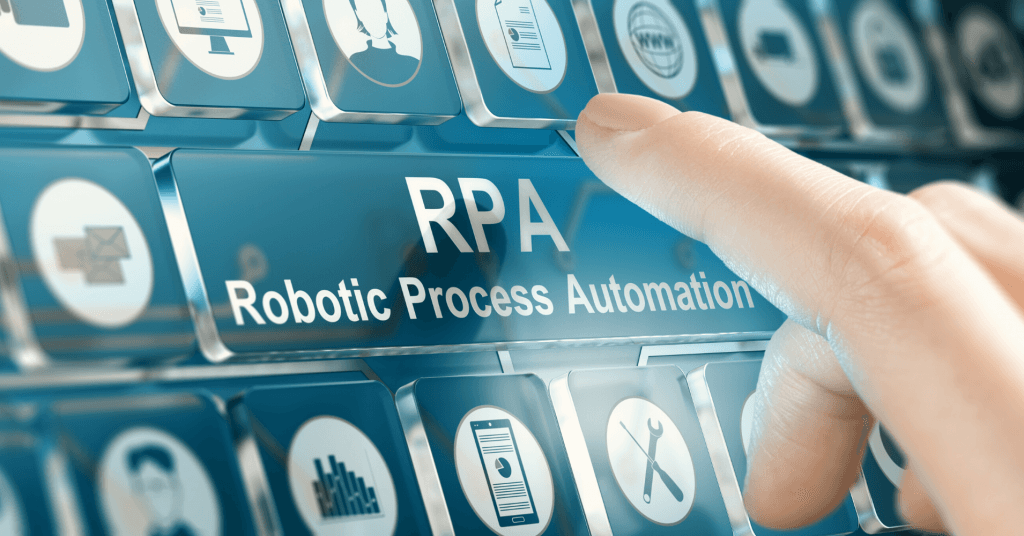 Now when you have a better understanding of what RPA can offer to the insurance sector, let's take a closer look at HOW it can be offered based on real use cases.
Use case 1. Claims processing in auto insurance
Problem: A client has filed a car insurance claim right after the car accident while being on the road. He also has asked for assistance in towing a car from the Insurance agency. The insurance agent manually inputs all the data regarding the accident into the tow truck's external system to reach the customer.
Solution: RPA bot has been created to standardize the activity on inputting the data into the third-party system allowing the tow truck to reach the client car at the fastest time.
Enhanced customer experience
Quick incident resolution
Use case 2: Claims processing in life insurance
Problem: There may be multiple sad scenarios when it comes to the case described above. And talking about life insurance, it is vital to have data on the accident verified from various sources. For instance, claim adjusters should make sure that the claimant has not been arrested for driving under the influence or has not had a serious traffic violation.
Solution: RPA bot may automate this process by standardised patterns of data collection from certain websites and input into the agency's internal system.
Categorisation of data collection process
Enhanced transparency re the accidents
Use case 3: Data check in claims processing
Problem: A large insurance carrier processes more than 700 insurance claims weekly. Each claim document page should be examined manually on ID verification. Depending on the length of the claim document, the task may take from 5 to 15 hours per week
Solution: The RPA bot takes the burden of manual ID verification and automates each page check process, allowing the agent to spend time on more value-added tasks.
1000s of FTE hours saved per year
Diversification of employee tasks
Use case 4: Underwriting in auto insurance
Problem: an insurance agent needs to check whether the auto driver has had insurance previously. After the check, he/she needs to transfer this data manually to the internal CRM.
Solution: The creation of a simple bot may automate data checks and findings input into the CRM instead of the agent.
Data check made with a zero error rate
The agent saves from 30 to 60 minutes per day
Use case 5. Customer onboarding
Problem: A customer should go through the lengthy paperwork process before becoming a client, filling various forms with partially duplicated data. Manual filling causes inconsistency and a vast number of errors.
Solution: An RPA bot is created to make the input of the public data automated, reducing time-consuming processes
Better customer experience
Minimum error rates
Comprehensive answering opportunities
RPA: Ensuring your operational excellence
Traditionally rigorous and stable, the insurance industry faces multiple challenges nowadays. Mostly these challenges come from an ever-changing world of innovations. And though such top insurers as Manulife, UnitedHealth Group and Allianz, have already implemented automation solutions across HR, Finance, IT, and other departments, there are still a considerable amount of large and mid-size insurance companies that need to transform their well-established systems to reach superior customer experience and operational excellence.
In the article, we demonstrated just a few examples of how RPA can impact insurers' competitive advantage in the new digitized reality. There is a goldmine of other cases that could as well testify to the fact that RPA is a perfect fit for the insurance industry.
Still thinking? Sometimes all you need to do is to start. Book a demo and enjoy the results within the first 7 days of automation!