Billing is one of the most essential and old processes in world history. While the evolution has not been spared by it, any business owner or operational manager would agree that the billing processes are still overloaded with labor-intensive activities and time consuming manual tasks. And here is when billing automation may come in handy.
In this article, we will discuss the critical challenges of billing processing, the benefits of automation in the billing system, and show on simple use cases how Robotic Process Automation (RPA) tools can help you streamline crucial billing tasks regardless of their complexity.
---
---
Why you need RPA for billing: challenges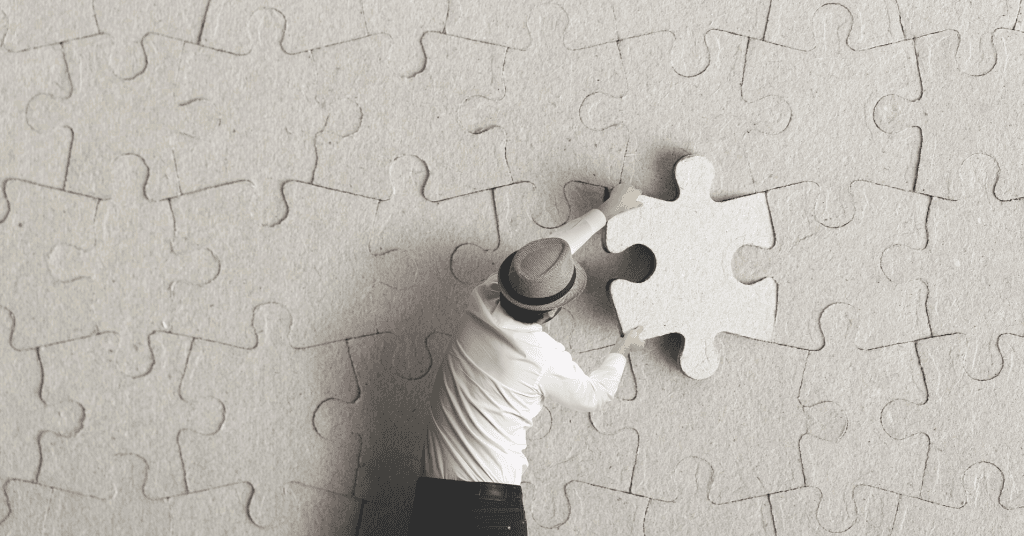 When it comes to billing processes, the most common challenges are related to the nature of the processes and their time.
Simple categorization may look as follows:
Repetitive and mundane manual tasks
Example: invoice attachments from emails downloading, reading, and data input into the Enterprise Resource Planning system. Apart from taking precious time from your employees, the nature of the activities causes additional fatigue and stress for them.
SLA (Service Level Agreement) breach
Example: multiple approvals associated with invoice processing can lead to the overall slowing of the billing cycle and penalties.
Example: invoice processing takes more time due to the manual approvals and activities depending on the various roles and functions within the organization. It can cause dissatisfaction with service quality.
RPA in billing: Areas of automation
There are a plethora of areas where you can use RPA tools, particularly Electroneek, to automate billing processes. Among the most essential and common ones are as follows:
Tracking the actual and planned time spent on a client or a project
Setting multi-currency custom rates and the ability to manage product and service library with custom price-lists
Issuing invoices and sending them as PDF files
Automating late invoice reminders, scheduled, and recurring invoices
Comparing budget scenarios against actual revenue or expenses and creating forecasts based on all scheduled invoices and booked deals.
What are the benefits of billing automation?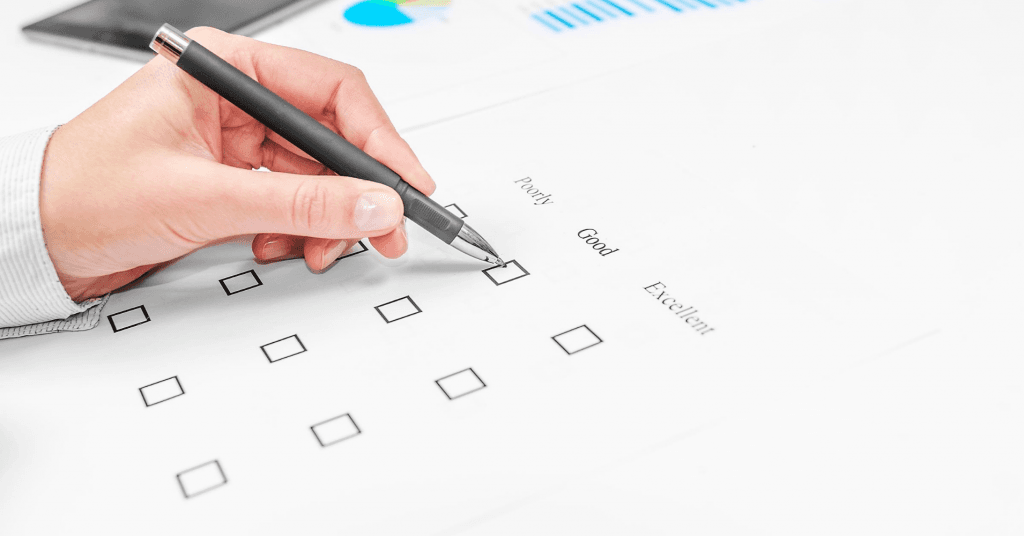 Before jumping into the benefits of automation, let us address the capabilities of it.
What Robotic Process Automation actually does?
Robotic Process Automation is a technology that imitates human behavior when it comes to repetitive, mundane, rule-based, and typically time-consuming tasks.
RPA bots mimic employees' actions in desktop and web applications, allowing enterprises of various sizes and specifics to avoid mistakes in their daily operations in many areas, including billing.
As for the pricing of such technology, RPA billing rates vary depending on the vendors, however due to increasing competition you can find affordable RPA implementation and license fees.
Among numerous advantages of automating billing processes, these two are essential:
Rapid customer onboarding process
Onboarding is as crucial as lead nurturing and billing. It implies a meticulous approach and attention to details related to:
Sending the accurate information with no significant details missing
Entering account details correctly
Service activation executed promptly
Any shortcomings in these steps can lead to drastic consequences and eventually to the customer satisfaction drop. Automating these areas, you can achieve a faster onboarding process and avoid errors and discrepancies.
Accurate and timely invoice issuance
Invoice issuance process can be tricky as:
Changes in different customer types and areas make the processes of details sourcing, reconciliation, and checking complicated.
Via automated billing software, you can take over the complexity of this process and achieve 100% in the most error-prone areas.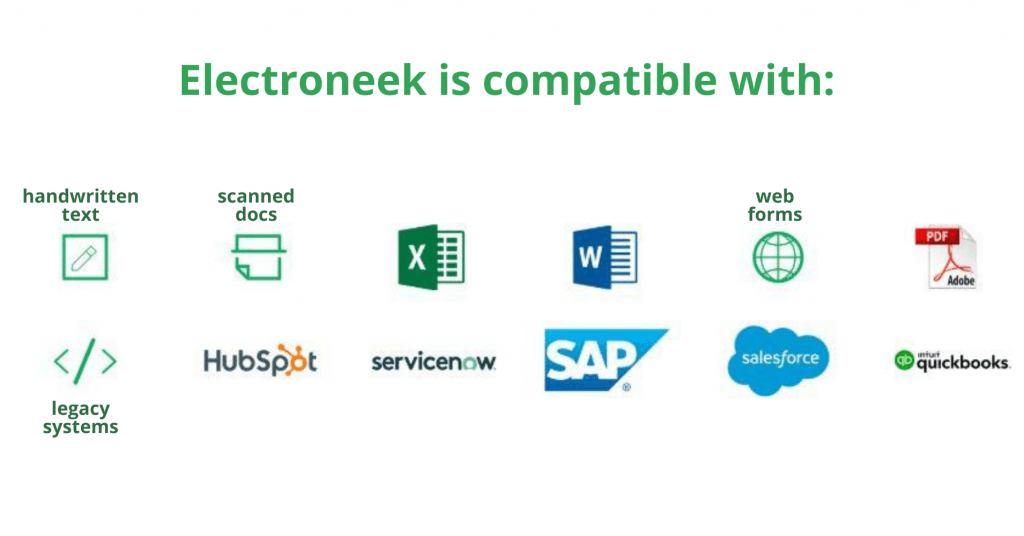 Automation of billing: use cases by industries
To see the practical impact of the automation in the billing processes, let us consider the use cases in various industries. As an example, we took 3 sectors - manufacturing, banking, and accounting - and illustrated where mainly you can use automation and what outcomes it could bring
Use case 1: Manufacturing
Challenge: A large scale manufacturing company accounting specialist receives various invoice batches from the vendors and allocates payments manually using Excel and SAP. The process takes from 30 to 60 minutes, depending on the volume of data.
An implementation of a bot that followed the pre-defined rules and instructions, allowed to automate the process of invoice data management and issuance.
Enhanced data management process
100% accuracy of the invoice processing
200+ FTE hours saved per year
2. Use case: Banking
Challenge: A bank accounting team member spends daily 45 minutes on average on manually invoice data capture using Optical Character Recognition tool and entering the data from the invoices into the accounting systems
Using a bot automates the process of data digitization. After the bot process invoices, it inputs the data into the accounting systems and makes reconciliation (where necessary) for further processing.
Accounts management accuracy increased
800+ FTE hours saved per year
In the video below you could see how Electroneek bots deal with text extraction from scanned documents with OCR:
https://i3.ytimg.com/vi/3fNXa5indsc/maxresdefault.jpg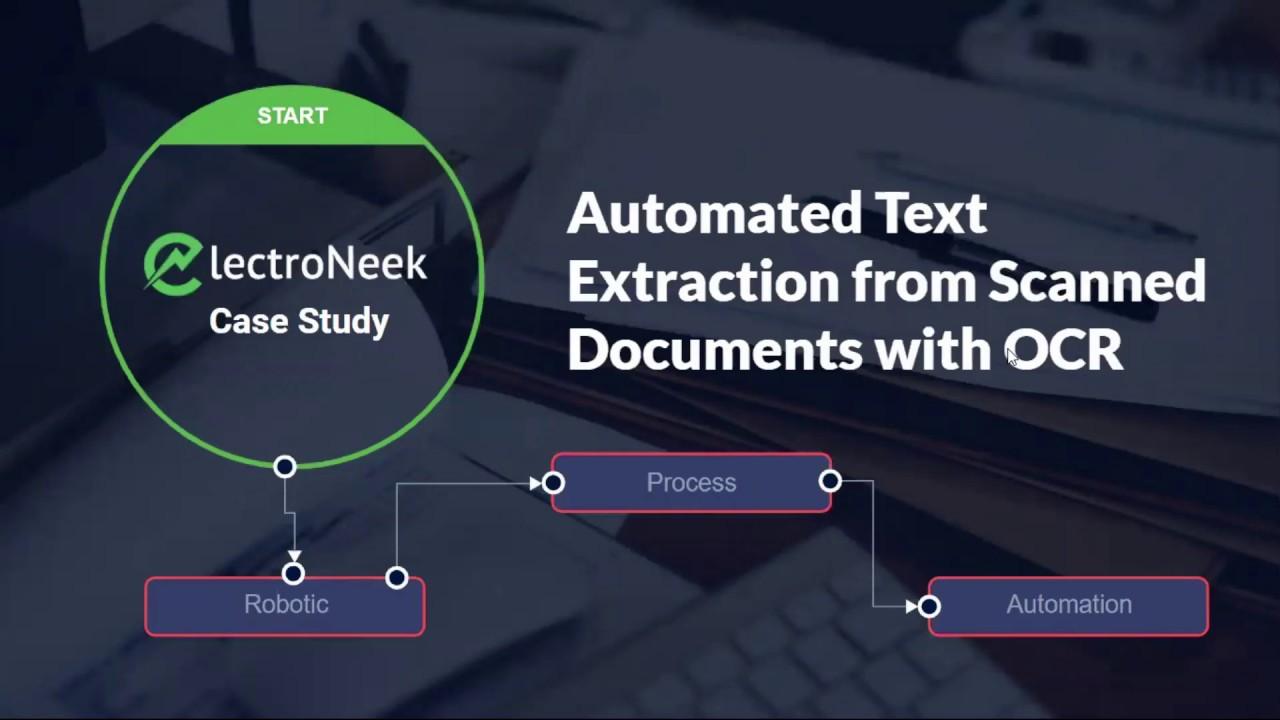 Use Case 3. Accounting
Challenge: A large scale company Sage uses the SBCA accounting system for customers' onboarding. An accounting team manually inputs data into the SBCA system from various accounting sources (Excel files, scanned documents, etc.). The labor-intensive process takes several hours.
The solution is well represented in the video below:
https://i3.ytimg.com/vi/z5YXsWSGaRM/maxresdefault.jpg
Higher accuracy of data within clients' onboarding process
1000+ FTE hours saved per year
As a final note
In this article, we have considered the challenges of billing processing, the benefits of automation in the billing system, and demonstrated the RPA use cases from several industries.
As you can see, Robotic Process Automation helps to enhance billing cycle productivity for companies from any industry and size. Why miss such enormous opportunities?
Create your Software Robots today and help your team be more productive!