Financial professionals have experienced the benefits of an access to crucial business data. Analyzing the data through business intelligence provides valuable information about the company internal environment and this knowledge can be successfully used in other departments too.
While accountants and other professionals in the finance department are aware of the value, clients may not see the impact that access to this data provides. In fact, 87% of organizations have low analytics and business intelligence maturity. Understanding and implementing BI into a business can offer insights to decisions that alter company growth.
What is business intelligence?
Business intelligence (BI) is a clear and straightforward way of displaying data. Data is collected yet often never utilized due to its overwhelming presence and ineffective data flow. Business Intelligence technology analyzes the underused data to allow businesses to make wiser management decisions.
Business Intelligence often works symbiotically with Robotic Process Automation (RPA). RPA processes the newly structured data from BI at a quicker, more effective way by swiftly gathering loads of information from different resources, processing it and transferring to the destination folders without mistakes and any human intervention.
Why is business intelligence valuable to any professional?
BI allows us to see the full scope of business analytics. This data provides insights into areas that a company can improve and shows indicators of excellent performance. An understanding of business data can help company leaders make decisions to move the business in the right direction. Here are a few ways that make business intelligence valuable:
Improve employees' performance using data in People Dashboard to rank employees in real-time and maintain performance history to know which staff members need assistance.
Customer service improvement. Analyze customer complaints and make quick improvements to decrease customer dissatisfaction.
Ability to predict new streams of revenue. Sales data and statistics can be interpreted to forecast growth and income potential.
More time to analyze data than collect data. Reduce time spent collecting data and more time locating helpful insights within the data.
Automated budgeting is an ability to transition away from spreadsheets and see data changes in real-time.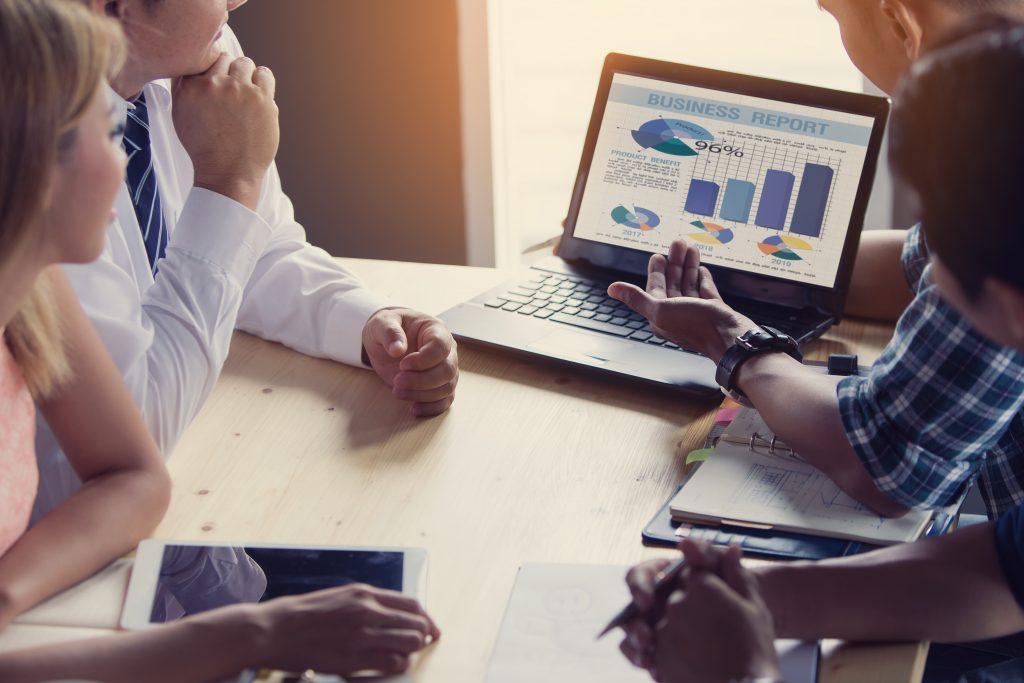 Still don't see the value of business intelligence for your business?
A few more beneficial points are:
Business intelligence provides access to continuously updated business information to aid management in making strategic decisions.
Business intelligence helps to analyze metrics to detect potential growth opportunities.
BI gives notification of costly areas and shows insights on different ways to reduce operational costs.
The ability to forecast problems and prevent them when utilizing business intelligence is essential for the efficacy of strategic planning of the business workflow.
The capability of BI to maintain accurate budget information and cash-flow for the business' financial health is also crucial for aggregate company performance.
---
Conclusion
Business Intelligence (BI) can help businesses accurately forecast trends in their company in order to reduce risk and optimize operations. Helping clients see the value of this technology will be critical in improving the client's company, as well as building a trusting relationship.
Be sure to inform clients of the many benefits of Business Intelligence, such as improved employee performance, better customer service, automatic budgeting, an emphasis on data collection, and the prediction of new revenue streams. Allow your clients to go beyond spreadsheets and gain clarity into their company metrics.
If you found the information in this article useful, subscribe to the ElectroNeek blog using the form below! Get exclusive content and stay updated with highlights about the RPA industry and its noteworthy news.