In almost every position people have these tedious, repetitive tasks that are 'have to be done' to keep the workflow going. One of the most common example seen in every department, including Finance, Marketing and Human Resources is moving data from one place to another, better known as Copy and Paste.
To avoid this tedious and repetitive action ElectroNeek RPA has Clicker. Its name does the work explaining the main function. Clicker automates repetitive yet straightforward action of clicking on the buttons. You can use ElectroNeek clicker with coordinate, selectors, or find-the-image options for numerous of different tasks.
For instance, processes involving invoices have high-value for the businesses and have to always be completed accurately. By automatically filling in all the forms (imagine if there are 10, 50, 100 forms to fill) employees save hours on routine operations and can be involved in more exciting, strategic assignments.
Today we'd like to highlight how ElectroNeek speeds up process of digitizing invoices. ElectroNeek RPA extracts data from file with client information, automatically fills all the blanks and creates digital invoice ready to be sent to client or contractor.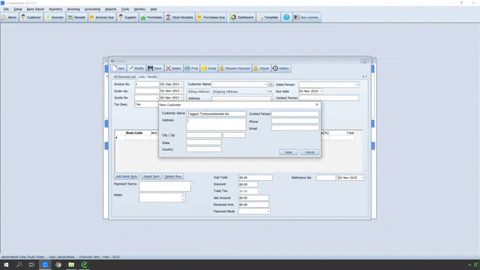 If you want to learn more details about the automation of this exact process - we've got you! Check out this article with step-by-step guide on how to deploy ElectroNeek RPA bot.
You can also find more technical information about RPA bots in ElectroNeek Blog using #RPAforDevs tag.
If you are ready to analyze which process in your workflow should be automated first, reach out to our automation expert for a personalized session.