Financial responsibilities involve calculating complex numbers from numerous resources and in different formats. Moreover, accountants have to always be aware of changing international financial standards, floating exchange rates, various spreadsheets controlled by multiple stakeholders, and at the same time, know about all strategic executive decisions that need to be made instantly.
Performing all these procedures require 100 per cent accuracy and appropriate speed, and that's where RPA can be the perfect fit.
Finance process automation with RPA requires the usage of software to automate crucial finance-related tasks, such as account reconciliations, journal entries, and preparing financial statements with minimal human interference. Automation empowers finance departments to streamline business processes and ensure that everything runs smoothly and without mistakes.
https://i3.ytimg.com/vi/uMzc7TOP6XY/maxresdefault.jpg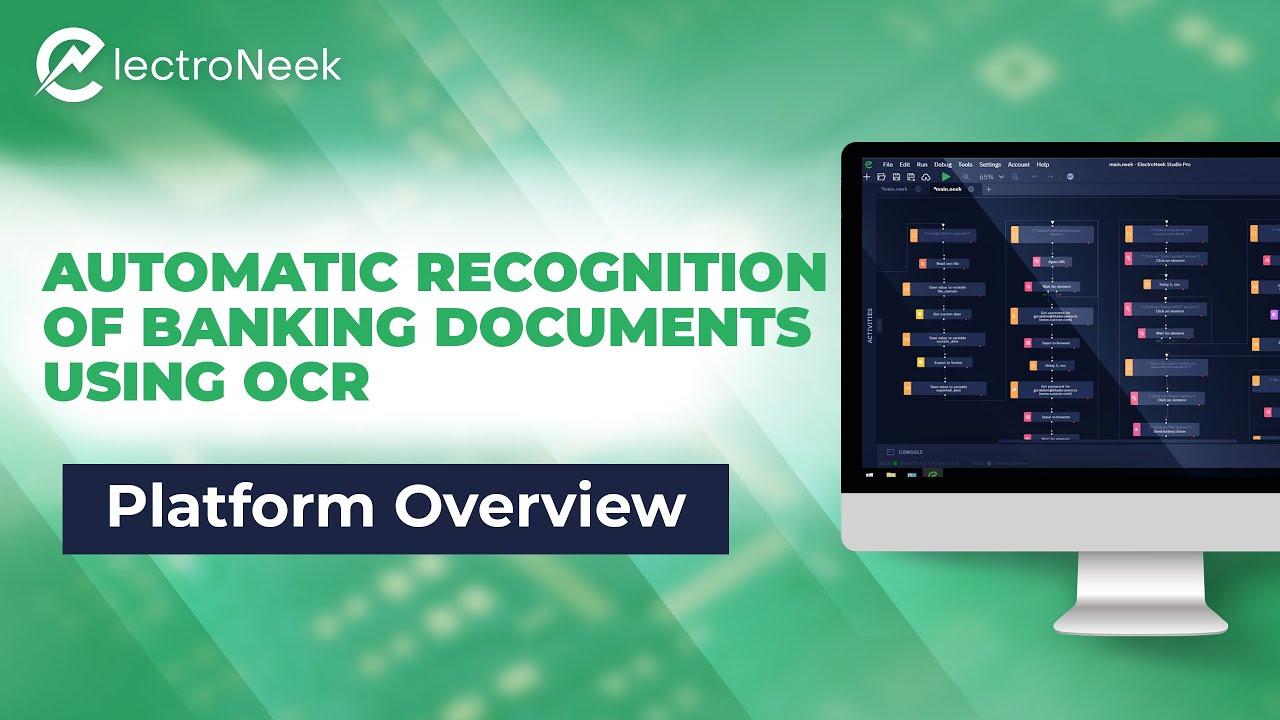 What else can be automated with ElectroNeek:
Sending event-based alerts
Collecting data from desktop and cloud apps to update financial models
Running credit and background check processes
Generating and sending invoices
Performing invoice reconciliation
Flagging outstanding invoices and alert company management
Updating corporate databases upon completion of a transaction
To learn more about RPA implementation in the financial operations, reach out to our automation experts.