RPA has all the components needed to modernize the banking industry by enabling banks to complete back-end tasks more accurately and efficiently without completely overhauling existing operating systems. Let's look at one of the examples that are usually associated with exhausting paperwork on top of the mountain of boxes linked to the stressful process of moving into a new place - yes, I'm talking about a mortgage.
In this article, I want to explain how to 'debug' this long and stressful process of mortgage origination, save nerves for both you and a borrower, and upgrade your customer relationships by adding RPA tools to the equation.
What you need for a mortgage origination
According to the Consumer Financial Protection Bureau, you'll need (at least) all these documents to apply for a mortgage:
Paystub for the last 30 days
W-2 forms, last two years
Signed federal tax return, last two years
Documentation of any other sources of income
Bank statements, two most recent
Documentation of the source of your down payment:

Investment account statement or
Savings account statements.

Documentation of name change, if recent
Proof of your identity
Social security number
The certificate of housing counseling or homebuyer education, if you have one
Other relevant information about the borrower.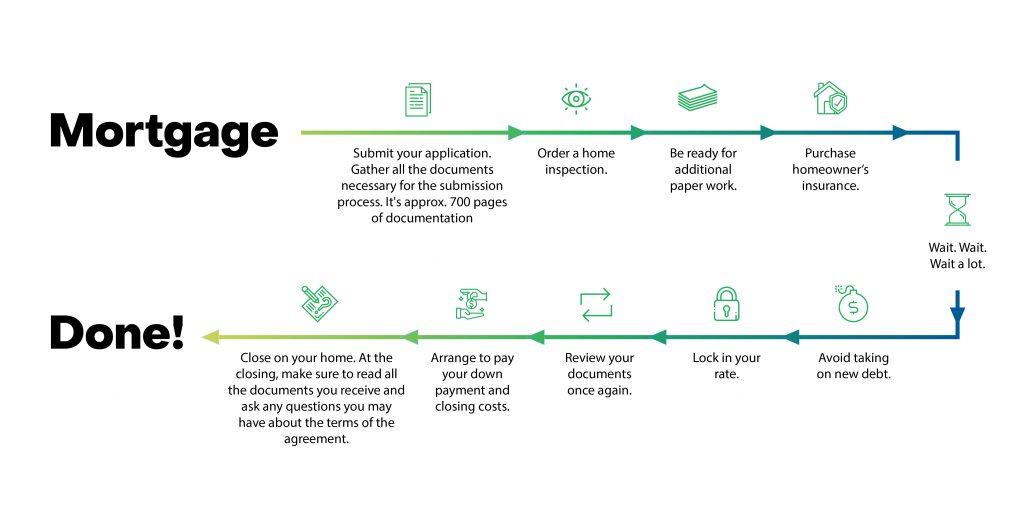 Generally, the packet of documents per application consists of 700 pages of documentation. Manually analyzing loads of papers might take several weeks. Considering the risks of lost documents, costly data entry errors, and compliance violations, modern borrowers (and bank institutions) automate repetitive processes with documentation using RPA tools to eliminate all these problems before they arise.
Transform out-of-date, paper-based traditional mortgage origination process with a solution that actively engages borrowers and lenders in a collaborative and transparent ecosystem. Not only will you originate, close, and service loans faster and with greater efficiency, but you'll elevate your customers' experience to a new level of long-term value.
RPA increases efficiency without any change to existing IT infrastructure
How RPA transforms the mortgage origination process:
Automation. Different processes from Data Extraction of the borrower's information from documentation to managing Excel spreadsheets can be automated, which saves both time and money making the borrower's pre-checking process much easier for a bank officer and a borrower.
Integration. Automatically capture data from the web with our Parsing tool, transform it, and load it to internal and external systems excluding mistakes made because of 'human factor.'
Differentiation. Let the other mortgage lenders fight commoditization while your seamless, error-free customer experience stands out.
Increase the speed of data processing. Let RPA bots recognize documents and all types of data from scanned papers using OCR so there's no need to copy-paste the data.
Saving. Reduce costs per loan and stay compliant with faster, more accurate processing on an integrated platform. For instance, electroNeek saves around 160 hours in a year on document processing for mortgage origination.
ElectroNeek RPA is the best software for the Loan Origination automation
Overall, ElectroNeek RPA is capable of streamlining a loan origination process by allowing your employees work on analytical tasks while RPA bots deal with repetitive operations with documents. The best part is that electroNeek can do it all. ElectroNeek is an easy drag-and-drop solution that automates any business process described by an instruction without any mistakes. It swiftly executes complex cross-application workflows in desktop and SaaS applications, saving you time and money.
The Next Step
Make the entire process of mortgage origination faster and more accurate by introducing ElectroNeek RPA today.
Streamline your workflow by automating data management processes with ElectroNeek. Use Orchestrator in the Automation Hub to schedule, launch or stop your programmed robots anytime it is needed. Allow your employees to concentrate on building relationships with clients, leaving routine business processes automated.