No one could deny, 2020 has been tough: pandemic has cast aside most of our plans and completely transformed our office lives.
Most of the companies are still trying to adapt to this transformation and strive to make at least 2021 float as planned.
Here is the good news: to make the upcoming year a little bit safer in terms of digital transformation we have created a list of the best automation tools in 2021.
Why? It's simple. Because we believe that automation is a key to success in today's world. Irrespective of the size of a business, automation not only helps businesses to accelerate the operations internally but provides them with a competitive advantage externally.
But what is automation? Which factors should we consider in choosing automation tools in 2021? What problems can you solve using these automation tools and what are the advantages?
In this article, we will answer these questions and provide you with an overview of the 12 best automation tools for businesses in 2021 – from Robotic Process Automation to application connectors – and will show you some useful features of each.
What are the advantages of using automation tools?
Which factors should you consider while selecting automation tools in 2021?
A list of the best automation tools in 2021
What is automation?
Automation is an application or implementation of technology to a business operation or individual activity to control, monitor, or/and accelerate it.
What are the advantages of using automation tools?
Automation tools in 2021 may become an integral part of your business strategy, as they are an efficient means of streamlining your operations and creating added value for both your organization and customers.
The good thing about automation is that it assists in achieving the standard marketing goals but in a more efficient way and within a shorter time frame. Here are these goals:
Attracting new customers
Nurturing leads
Building stable client relationships
Improving conversion rate
Apart from improving the quality of the processes, automation is a great choice in case business owners strive for cost reduction and enhanced growth.
Which factors should you consider while selecting automation tools in 2021?
The answer to this question is quite simple. The same factors which we typically consider while selecting any software:
Features
Ease of use
Pricing
Integrations
Below we will consider automation tools for various business areas:
1. Repetitive tasks: ElectroNeek RPA
4. Marketing: Hubspot Marketing Hub
5. Accounting: Sage Business Cloud Accounting
6. Internal communications: Slack
7. External communications: MailChimp
8. Mobile communications: MobileMonkey
10. Integration automation tool: Zapier
11. Analytics: Google Analytics
12. Business Strategy: CEDcommerce HubSpot Solution
---
A list of the best automation tools in 2021
1. Repetitive tasks: ElectroNeek RPA

ElectroNeek is a Robotic Process Automation (RPA) tool to automate boring desktop and browser tasks of repetitive nature.
What can you automate with ElectroNeek?
The main criterion that stands ElectroNeek out of its competitors is the ease of use (ElectroNeek has been ranked as one of the easiest-to-use RPA platforms by G2 and Capterra). Even if you have never dealt with JavaScript before or any other coding languages you can easily build your first automation in ElectroNeek Studio Pro. The process is represented below. You simply drag and drop the activity blocks and build an algorithm for automating simple to sophisticated automation tasks.
Apart from being an RPA tool with the lowest coding barrier to starting, ElectroNeek provides limitless scalability opportunities. It is the only RPA tool where you do not need licenses for each automation you have built. Pay only for an IDE license and use it to create tens, hundreds, or even thousands of automation projects. Moreover, make your projects shine, using Orchestrator to manage the automations from one Control Room.
Among the most popular examples of Robotic Process Automation in business are: accounts receivable and payable, customers onboarding, employee onboarding, payroll, qualification of leads, CRM management automation.
What problems ElectroNeek solves: cost inefficiency, inefficient time consumption, human errors caused by manual repetitive labor, poor customer service, employees low productivity and morale, legacy system automation.
Features:
Web scraping
UI testing
Data Migration
Email parsing
Excel and .CSV automation
Legacy workflows
Integrations:
Asana
Dropbox Business
Gmail
Google Calendar
Jira
Microsoft 365
Microsoft Excel
Microsoft Outlook
QuickBooks Online Advanced
Slack
Zapier
Zendesk
Pricing: starts from $0 (Free RPA licenses)
Free offerings: Online Academy, Community forum, Knowledge base, Care Team
2. Project management: Monday

Monday is an efficient project management tool used for work planning, task structuring, and teams' activity management.
What can you automate with Monday?
Monday helps teams to stay up to date with all their activities and backlogs on a common calendar as well as to keep track of each customer-related project on separate boards. You can accompany the tasks with statuses, upload files and leave comments, feedback on each client or activity you work with, or even use the 'mention' function to bring any important message to relevant team members. Apart from all the pros listed above, it has a really clean interface and good navigation.
You can use Monday for various business activities including but not limited to: full-cycle project management, marketing campaigns, strategy, and budget planning, sales and customer relationship management, remote work, flexible sprints, and release management
What problems Monday solves: confusion related to team members' activities, disorganization, bad planning, poor communication with customers
Features:
Customizable Fields
Email updates
Due date tracking
Tags & Keywords
Time tracking by project
PipeDrive integration
Visual progress display
Execution board
User access controls
Integrations:
GitHub
Google Drive
Google Calendar
Dropbox Business
Microsoft Outlook
Microsoft OneDrive
Microsoft Excel
Microsoft Teams
Zapier
Trello
Slack
Jira
Gmail
Zendesk
Box
Pricing: starting from $39.00/month
Free Offerings: 14 days of a free trial, no credit card needed, 30-day money-back guarantee
3. E-commerce automation tool: Shopify

Shopify is an e-commerce platform that provides a straightforward solution to easily sell on the Internet.
What can you automate with Shopify?
Shopify has the full range of features to make the shop management seamless from basic abandoned cart recovery notifications to a bunch of integrations and the most popular payment solutions, retail-specific tools, an online storefront, and even content marketing tools to address your shoppers needs through your e-commerce blog.
Shopify provides clear product management: the product items can be added using photos, SEO functionality, and color editing tools. The customizability of Shopify makes it an indispensable e-commerce tool – you can even hire a Shopify expert to guide you through the whole process. So you can stop being nervous about the routine and focus on improving your sales strategy and marketing offers.
What problems Shopify solves: a lack of knowledge and expertise in building your own e-commerce business, the hassle of switching among tens of tools and platforms to manage sales, inventory disorganization, and variations-related fuss.
Among the businesses where Shopify can be a good solution are physical products, digital products, and services, memberships, ticketed experiences, rentals.
Features:
Abandoned checkout recovery
70 payment gateways
Customizable domain name
Secure shopping cart -256-bit SSL
Search engine optimization (SEO)
Product reviews, Discount codes, and coupons
Sell on Facebook, in-store (POS)
Gift Cards
Translation in 50+ languages
100+ professional themes
Integrations
ActiveCampaign
Zendesk
Zapier
WordPress
Stripe
PayPal
QuickBooks Online Advanced
Mailchimp
Facebook
Twitter
Xero
Constant Contact
Pricing: starting from $29.00/month
Pricing model: Subscription
Free Trial: Available (No Credit Card required)
4. Marketing: Hubspot Marketing Hub

Hubspot Marketing Hub is a full-cycle Hubspot suite that offers a vast number of tools for inbound marketing campaigns management.
What can you automate with Hubspot Marketing Hub?
Hubspot Marketing Hub offers numerous features to grow traffic, increase conversion rate, and launch complete scalable marketing campaigns.
It has all the capabilities to help you identify your target audiences, create the best-fit marketing offers, and streamline your business.
Users that leverage Hubspot Marketing hub note its ease of use that allows creating if-then logic to create automated workflows and require no coding skills. Using these workflows you can manage email marketing, automated team tasks, customer service, reminders, and build any sequences you need to nurture leads.
What problems Marketing Hub solves: inconsistent marketing strategy, poor analytics and lead nurturing, data storage and migration platforms.
Features:
Lead generation
Marketing automation
Analytics
Tickets
Customer feedback
Knowledge base
Advanced CRM
Meeting scheduling
Quotes
Drag-and-drop editor
SEO recommendations
Website themes
Integrations
Big Commerce
Google AdWords
Hubspot CRM
Magento Commerce
Mailchimp
LinkedIn
Marketo Engage
Shopify
Slack
Stripe
WooCommerce
Zapier
Zendesk
Pricing: starting from $50.00/month
Pricing model: Free, Subscription
Free Trial: Available (No Credit Card required)
5. Accounting: Sage Business Cloud Accounting

Sage Business Cloud Accounting is accounting software that supports business owners in accounting processes automation.
What can you automate with Sage Business Cloud Accounting?
Sage Business Cloud Accounting allows for tracking all the financial operations. The platform helps in forecasting the cash flow, invoice and payment management, reducing manual data entry, building clear reports from the cloud and mobile.
Sage Business Cloud Accounting is launched in the browser so it does not require setting up a separate server for all the accounting operations and the capabilities to have access to the system from any device including mobile make Sage Business Cloud Accounting one of the most technologically advanced accounting software. The report building is another strong feature thanks to the variety of integrations and customization tools.
In June 2020 Sage has partnered with ElectroNeek to facilitate RPA initiatives within the accounting community.
What problems Sage Business Cloud Accounting solves: data storage issues, limited access to the accounting system.
Features:
Accountant Access
Bank Statement Imports
Dashboards
Drill Downs
Mobile Applications
Online
Recurring Invoices
Report Designer
Reporting
Sales/Purchases
Support
To-Do List
Integrations
Pricing: On-demand
6. Internal Communication: Slack

Slack is a workplace desktop and mobile communication tools.
What can you automate with Slack?
Slack connects colleagues both with each other and work tools and apps to give the best team practices. Slack teams communicate via channels, which can be organized based on projects, locations, departments, and so on. It has both private and public channels, so you can track any work process within team activities.
Unlike the standard messengers, Slack has a great structure, with a clear hierarchy of channel, messages within channels and threads linked to particular messages, and a side window thread which does not mix with any other general thread. This makes communication extremely organized and clear.
The integrations with other apps make the project management more seamless, e.g. you can share files using Dropbox integration.
Moreover, all the data in Slack are encrypted, so you may cast aside any data safety concerns.
What problems Slack solves: compartmentalization of team members, weak project management, negative corporate culture.
Features
Public and private channels
1:1 direct messaging
File Sharing
Tags, keywords & @mentions
Always In Sync
Activity logging
Activity tracking
Open API to build your integrations
API availability
Chat functionality
Collaborative workspace
Notifications
Contact history
File transfer
Compliance management
Deep, Contextual Search
1:1 and group calls
Screen sharing
Search functionality
Drag & drop interface
Integrations
Box
Dropbox Business
GitHub
Gmail
Google Drive
Jira
Microsoft OneDrive
Salesforce Sales Cloud
Trello
Twitter
Zapier
Zendesk
Pricing: starting from $8.00/month
Pricing model: Free, Subscription
Free Trial: Available (No Credit Card required)
7. External communication: MailChimp
Mailchimp is an automated newsletters tool that allows users to create and analyze email campaigns.
What can you automate with Mailchimp?
The enhanced analytics and statistics incorporated in Mailchimp reports offer transparency and in-depth campaign insights.
Apart from the basic mailing features incorporated into the platform, there is also some great added functionality such as agency access, segmentation and tagging within an audience, automated a/b testing and re-hitting the contacts that did not open the email and, a variety of templates that can be used for any business needs. The interface is user friendly and mostly based on drag and drop.
What problems Mailchimp solves: expensive plans for starters, lack of automation features, low customization level.
Features:
Custom signup forms
Import Excel lists
Performance monitoring
Order notifications
Automatic link checker
Sales & website activity tracking
Built-in photo editing
Custom forms
Campaign segmentation
Content management
Retargeting
Customizable email templates
Data import and synchronization
eCommerce integration
Social media integration
Automated scheduling
Customer segmentation
A/B split campaigns & multivariate testing
Integrations:
BigCommerce
Drupal
Facebook
Google Analytics
HubSpot CRM
HubSpot Marketing Hub
Instagram
LinkedIn
Salesforce Sales Cloud
Shopify
Slack
Stripe
Twitter
WooCommerce
WordPress
Zapier
Zendesk
Pricing
Starting from: $10.00/month
Pricing model: Free, Subscription
Free Trial: Available (No Credit Card required)
8. Mobile communication management: MobileMonkey

MobileMonkey is a social media tool and multi-channel chatbot platform.
What can you automate with MobileMonkey?
MobileMonkey enables companies to proactively engage with audiences on their website, Facebook Messenger, SMS text messaging, and other popular web chat applications.
It's one of the widely used chatbot builders by marketers since its key features include drip campaigns, list building, and chat blasts, which are perfect for lead generation.
What problems MobileMonkey solves: poor customer experience and marketing strategy, low level of customers' engagement.
Features:
Multi-Channel Chatbot Tools
Web Chat Tools
SMS Marketing Tools
OmniChat Marketing Mobile App
Website Chatbots
Facebook Messenger Website Chat Widget
WordPress Chatbot Plugin
Q&A Triggers
Chat Forms
Free Facebook Lead Generator
Messenger Contacts
Audience Segmentation Tools
Hot Lead Alerts
Live Chat Takeover
Checkbox Opt-In
Link to Messenger
Customizable Landing Pages
Facebook Post Autoresponder
Scan Codes
Facebook Messenger Chat Blaster
SMS Blaster
Scheduled Blasts
Facebook Messenger Drip Campaigns
SMS Drip Campaigns
RSS Blaster
Integrations:
Zapier Integrations
Webhook Connections
Chatbot API
Pricing model:
Free
Pro starts from $21.75 (monthly)
9. Customer Service: Zendesk

Zendesk is a helpdesk tool that offers features to enhance customer satisfaction and agent productivity.
What can you automate with Zendesk?
Zendesk developers believe that everything becomes from customer experience and are eager to provide the best solutions to reach a superior customer experience. The tool offers an end-to-end solution to support requests. With Zendesk you can accelerate your customer service workflows using email and messenger notifications, adding tags to tickets, incorporating varied fields in the forms, automating some workflows through macros, and enhanced reporting capabilities.
Among other notable advantages are a clean user experience with easy to use elements and flexibility in terms of user and groups permissions.
What problems does Zendesk solve: lack of functionality, the complexity of platforms, lack of analytics.
Features:
Audit logs
Answer Bot
A branded customer-facing web interface
Flexible ticket management with automated workflow
Open API
Group rules and macros
Knowledge base
Export ticket views to CSV
Multi locale (timezone and languages)
Full CSS rebranding
Multi-channel support: email, web, phone, chat, social media
Over 100 out-of-the-box integrations with 3rd party apps
Multi-brand support with linked accounts
Multiple ticket forms
Email compliance archive
Public and private forums
Custom roles & permissions
Custom business rules (triggers & automations)
Overview dashboard
Integrations
BigCommerce
Facebook
Google Analytics
HubSpot CRM
Jira
Joomla
Magento Commerce
Mailchimp
Pipedrive
PrestaShop
Salesforce Sales Cloud
Shopify
Slack
SugarCRM
WordPress
Zapier
Zoho CRM
Pricing: starting from $5.00/month
Pricing model: Subscription
Free Trial: Available (No Credit Card required)
10. Integration automation tool: Zapier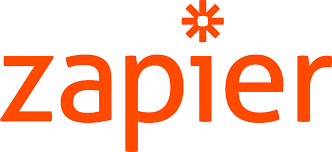 Zapier is an integration tool that offers automation of daily tasks executed within 2 applications.
What can you automate with Zapier?
In Zapier you create 'zaps' which are defined by actions and can be repeated in case certain triggers are set up. These triggers may include receiving an email in a Gmail app from a pre-set email address, and actions may be SMS notifications.
Zapier is an extremely flexible and customizable tool that allows you not only to enjoy the limitless integrations they have but create your own automations using webhooks and code blocks. Some users would say that it is a little bit complex. So yes, coding skills would definitely help but the efforts are much rewarded as the reliability of the tool and the zaps flexibility would allow you to automate and interconnect a wide range of apps within marketing, sales, or hr workflows. An example of using Zapier in email communication: choosing the data from an email list to be automatically pulled to some other application or database.
What problems Zapier solves: manual data processing, overtimes, human errors.
Features:
Ongoing maintenance of all APIs
On/Off "Zap" control
Publically share apps
Activity Dashboard
Online Zap templates
Online user community
Connect over 300 applications
Automate repetitive tasks
Ongoing sync among apps
Request apps to be added
Updates on new apps
Connected accounts management
Set up triggers and actions
Sync with Google Calendar
Online developer portal
Add an app to Zapier
Automatic "Zap" running
Integrations:
Bitium
Box
Dropbox Business
Facebook
GitHub
Google Drive
Jira
Mailchimp
Microsoft 365
PagerDuty
Salesforce Sales Cloud
Slack
Trello
Twitter
WordPress
Zendesk
Pricing: starting from $25.00
Pricing model: Free, Subscription
Free Trial: Available (No Credit Card required)
11. Analytics: Google Analytics

Google Analytics is a tool from Google which offers extensive reporting and analytical opportunities for any website.
What can you automate with Google Analytics?
In Google Analytics you can track users' traffic and interaction, create custom reports and save them, set conversions and goals, and build your audience profile while analyzing its demographics and interests.
The list of Google Analytics advantages may be endless but we will mention the key ones:
In spite of the complex functionality, it remains easy to use tool
The most in-depth analytics on your website traffic channels, audiences, content, conversion rate
Customizable reports, views, and export management
Great visualization and a variety of data delivery formats
Permissions and users managements
Real-time analysis
Accuracy of data
In-depth demographic and geographic analysis
…and many other more
What problems Google Analytics solves: poor analytics and data management, expensive website analytics tools.
Features:
Advertising analytics
Social analytics
Alerts & intelligence
Cross-device data
Conversion analytics
eCommerce reporting
Conversion reporting
Audience reporting
Native remarketing integrations
Content analytics
Data analysis
Marketing analytics
Custom variables
Javascript libraries
Tag management
Funnel analysis
Custom content groupings
Calculated metrics
Widgets
User explorer functionality
Integrations
Google AdWords
Mailchimp
Optimizely
WordPress
Zendesk
Pricing model: Free, Subscription
Free Trial: Available (No Credit Card required)
12. Business Strategy: CEDcommerce HubSpot Solution
CEDcommerce offers affordable and tailor-made solutions to help E-commerce businesses increase online sales and profitability.
What can you automate with CEDcommerce Hubspot Extension?
CEDcommerce HubSpot Extension is a powerful automation tool that syncs data from Magento stores to the HubSpot app allowing you to manage sales and marketing in one dedicated dashboard. This extension offers considerable benefits such as syncing customer and order data, segmenting and targeting them with personalized emails (abandoned cart emails to win them back, etc.)
Among E-commerce marketing channels, Email generates the highest ROI. This tool helps E-commerce businesses personalize customer interaction based on performance measurement dashboards. One valuable use is recovering abandoned carts by sending automated emails to the customers to increase revenue.
Features
Abandoned cart syncing
Contact syncing
Product Syncing
Order Syncing
Customer properties creation
Ready to use smart lists
Default Workflows
Magento Products
Customers Data
Segment your data with RFM
Deals for the sellers.
Integrations
Hubspot Magento 2
Hubspot Magento 1
Hubspot BigCommerce
Hubspot Shopify
Pricing: starting from $39/month (SaaS based Solution)
Pricing model:
HubSpot M2 $149 + 3months support (Native Solution)
HubSpot M1 $149 + lifetime upgrade (Native Solution)
HubSpot BigCommerce $39/month (SaaS based Solution)
HubSpot shopify (Coming Soon)
Free Trial: Unavailable
Conclusion
We have demonstrated the top 10 best automation tools which we believe will be trending in 2021.
Depending on the budgets and size of the business you may decide whether to use them all or pick the most crucial ones for your organization. However, we would recommend not to miss a chance to make the digital transformation come true.
In our new twisted post-pandemic world automation is an airbag in case of another world collapse. Or just a competitive advantage in any other case.
So let's try to make our road as smooth as we can by using the best of automation in 2021.
You can start with any of the tools above, however we would recommend ElectroNeek as a logical starting point. Having automated your labor-intensive workflows with ElectroNeek you would free up some time and space for further improvements. And here is when the whole bunch of other tools mentioned in the list would come handy.