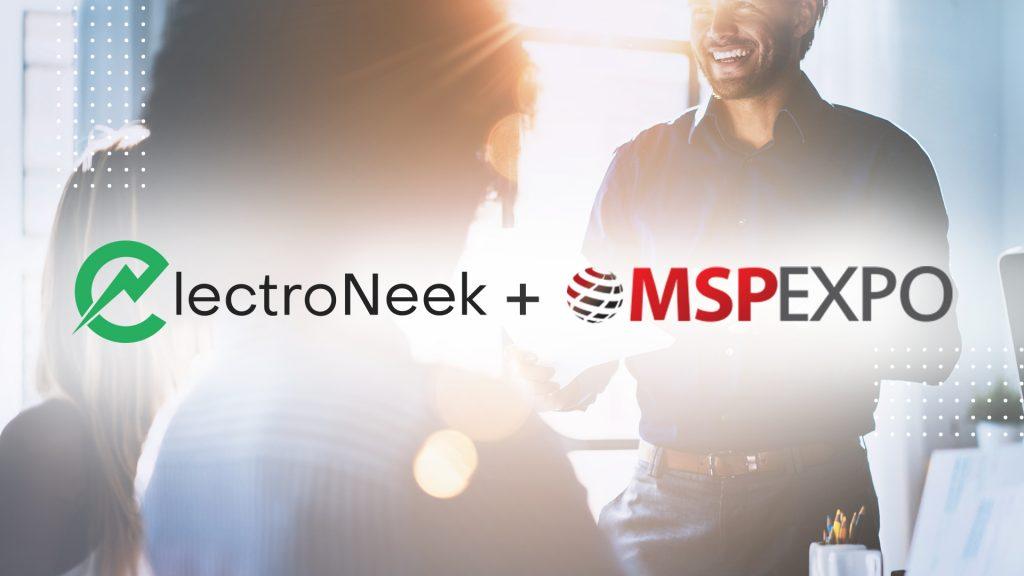 Austin, Texas – March 17, 2022 – ElectroNeek has signed on as a Platinum sponsor for MSP Expo, the #TECHSUPERSHOW, which is held June 21-24, 2022, at the Greater Fort Lauderdale/Broward County Convention Center in Fort Lauderdale, Florida.
MSP Expo is the premier conference and networking summit for MSPs. This is where MSP business owners and technology specialists share strategies to grow their managed services businesses.
MSPs are searching for the best formula to success and build reliable and recurring revenue streams. Also, clients want peace of mind and experienced solution providers with excellent execution. Every MSP is unique, though similar in other ways, and growing business profitability in a highly competitive market is a challenging proposition. ElectroNeek, a leading name in the hyperautomation space, is helping these solution providers take their business to the next level.
ElectroNeek integrates intelligent automation, AI, ML, and OCR into its platform, equipping MSPs with the best-in-class tools to position themselves as trusted providers to support their clients' business objectives. ElectroNeek is the only hyperautomation vendor that reported a tremendous increase in annual recurring revenue and customer growth.
ElectroNeek has elevated its offerings for service providers with a global MSP Partnership Program, Bot-as-a-service model and sales lead, co-marketing, and co-selling support, to help its partners stay on top of the competition. Its laser-sharp focus on the automation market means its partners adeptly keep up with the current market demands and deliver efficient and profitable managed services.
"We are excited to take part in MSP EXPO this year and present our company at such an event. It will be the first offline event of this magnitude in our history, and we are proud to be a Platinum sponsor of MSP EXPO. ElectroNeek is centered on helping MSPs start and grow their businesses based on hyperautomation services and focus on the SMB market. We are open for all kinds of partnership or business meetings! Let's talk!"
Sergey Yudovskiy, Co-founder & CEO, ElectroNeek
"We're glad to welcome ElectroNeek as a Platinum sponsor of MSP Expo in 2022," said Rich Tehrani, TMC's CEO. "ElectroNeek believes that the future of work in any company is automation, when humans and robots collaborate to make an impact. They are a must-see at MSP Expo."
ElectroNeek is the only Hyperautomation platform for IT Service Providers&MSPs, with offices in North America, Latin America, EMEA, India, and APAC. ElectroNeek customers trust ElectroNeek no-code products to automate business processes for their own end clients.
ElectroNeek helps existing successful service providers like Xerox and Compasso, and newcomers to this industry, like automation boutiques, to build hyperautomation business offerings with integrated leads, subscription, billing, and ultimate GTM support by vendor.
Learn more about ElectroNeek's Recent Developments: