Did you know that the automation service market is expanding at an incredible rate? Even in this economy, the IMARC Group expects the Robotic Process Automation (RPA) market to reach US $19 billion by 2027.
So, what does this mean for the IT Service Provider (ITSP) seeking recurring revenue?
In this article, we will explore how you can take advantage of helping small businesses overcome the challenge of leveraging automation that was once only available to multi-national enterprises.
What is RPA?
Robotic Process Automation (RPA) utilizes software robots to mimic what humans do with a mouse and a browser.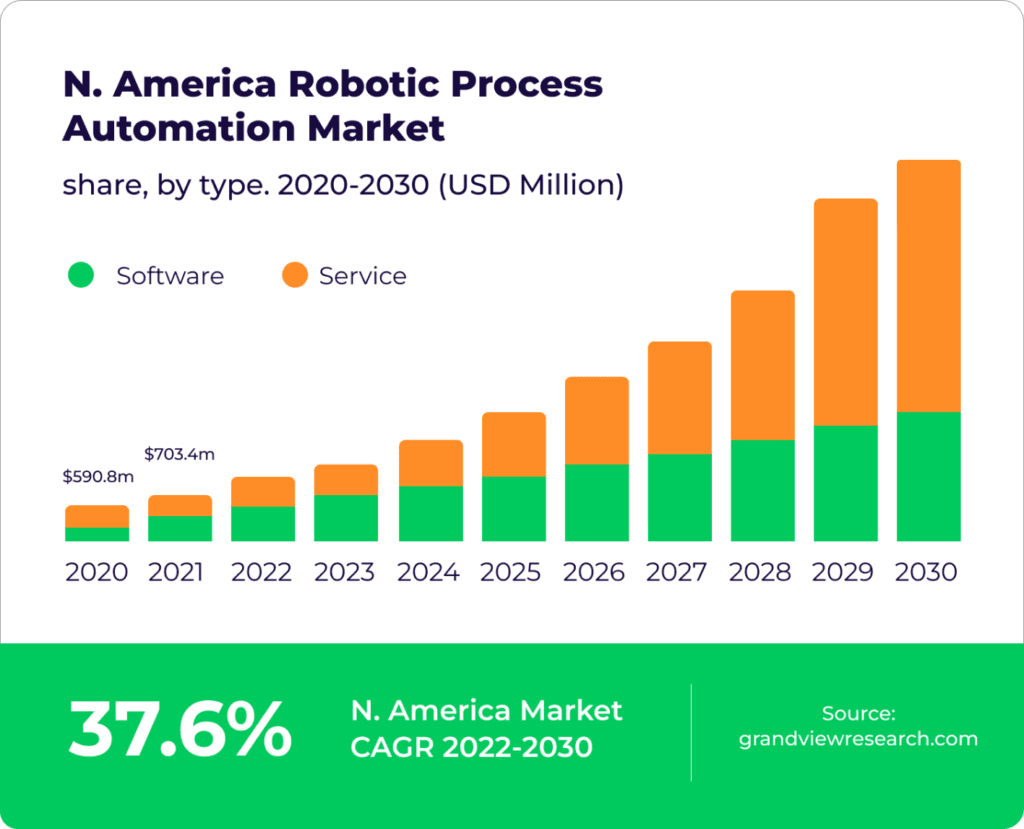 Many small businesses and organizations still use traditional systems and processes that are repetitive and time-consuming.
Repetitive data entry between disconnected systems causes increased work for employees, resulting in inefficient use of time and more significant potential for mistakes. RPA can be an alternative to legacy system integration and help businesses overcome other integration solutions' challenges by implementing bots to mimic employee inputs and automating repetitive tasks.
For example, Botget worked with a construction company where they manually searched government websites to verify materials, organized the information into spreadsheets, created invoices, and submitted them to various government websites.
By leveraging the ElectroNeek platform, Botget automated the entire process resulting in higher accuracy and efficiency.
Digital transformation uses new technologies to cut costs, simplify processes, and help businesses become more efficient with limited resources.
Why RPA now?
When RPA emerged in 1990, only enterprise companies had the budget and resources to leverage the technology. In today's highly competitive market, small and medium-sized businesses need agility in their processes to deliver a high-quality customer experience.
With increasing labor costs, growing workloads due to inefficient processes resulted in worker shortages, and many small and medium-sized businesses need help to employ the right people. The Great Resignation impacted companies across the U.S. and resulted in a significant shift in people's perspectives and choices, leading businesses to look for the closest cost-saving alternatives.
As a reaction to this labor shortage, the need to cut expenses, and to meet customers' expectations, employers are quickly adopting RPA.
The Benefits of the ElectroNeek RPA-as-a-Service model
No-Bot Licensing Helps MSP Revenue Opportunities
The RPA-as-a-Service model also allows the provider to start selling subscriptions instead of projects. Simply Automate seized this opportunity to gain scale by utilizing ElectroNeek's bots to tap into the SMB market. Read the full story here.
Winning New Markets with Streamlined Bot Deployment Across Clients
Trumpet, one of ElectroNeek's success stories, wanted to expand its operation to new markets. The issue was it needed the right product. To overcome this challenge, they designed a product that fit the client - a local hospital. Read the entire case here.
Building Expertise with Done-for-You Templates
Project-based products sound good on paper, but they limit your scope of action. MSP Thrive Automation understood that and started building expertise with ElectroNeek, allowing them to sell RPA services and close new RPA clients. Read the full story here.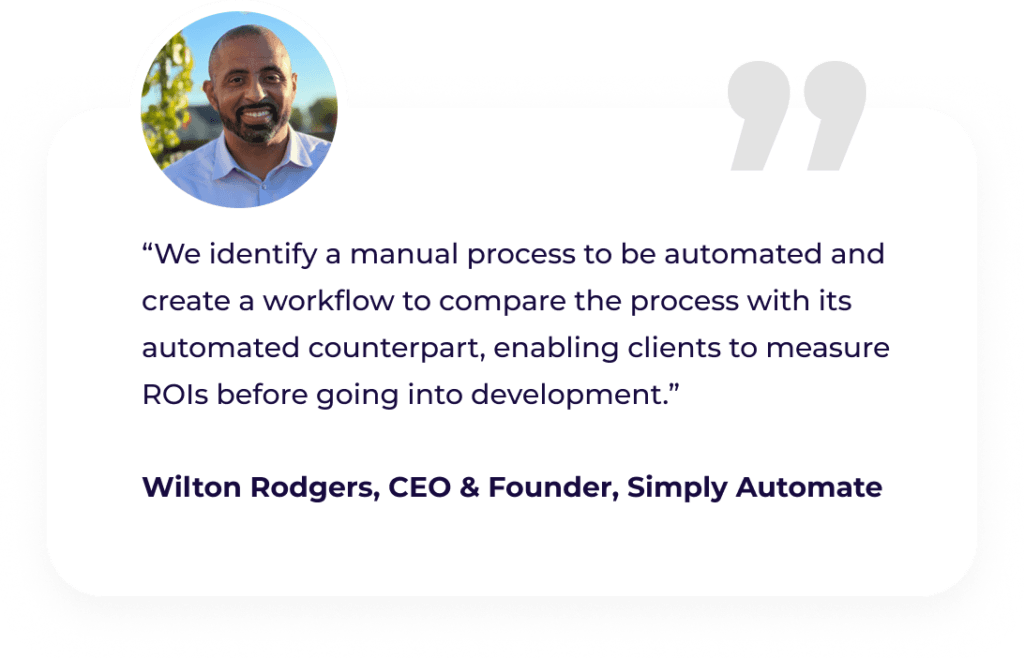 $700 Billion Automation and Digital Transformation Blue Ocean
Many organizations are using Automation-as-a-Service platforms to increase their productivity. A report from Xerox noted that 80% of small and medium business leaders believe automation is essential for the future of their company.
According to Allied Market Research, the global Software-as-a-Service market is predicted to grow by $700 billion by 2030. There will be more opportunities for IT Service Providers to win new clients and generate new revenue streams.
Thrive Automation is an excellent example of an RPA Managed Service Provider that was able to scale its business using the ElectroNeek platform. Based in Ontario, Canada, Thrive Automation worked with multiple RPA platforms before finding ElectroNeek.
One of their clients needed help scaling their business due to the higher costs of using a traditional RPA vendor platform to perform web scraping. The client switched to ElectroNeek, and with their service-based solution, they could scale their business.
Read the entire case here.
How Do You Get Started?
The ElectroNeek platform focuses on RPA Service Providers by offering unlimited license-free bots and business templates to help you scale. Deploy as many bots for internal use and client use as you need. Help more small businesses digitally transform and build the recurring revenue you deserve. Click here to learn more.