In today's ever-changing world, Robotic Process Automation (RPA) has become one of the most influential and rapidly evolving technologies. It is aimed to free employees from tedious, rule-based tasks that can be accurately done by programmed robots. Generally, the focus of RPA implementation is efficient operations, customer experiences (CX), and business development through modern technology.
Research by PwC shows that more than 81% of banking CEOs acknowledge the impact of digital transformation in the finance world. This indicates the potential growth of RPA usage by banking institutions in the next few years.
Intelligent Automation
Automation has evolved beyond improving efficiency to permeate every workflow and function in banking, reducing operational costs, improving the clients' experience, reducing cybersecurity threats, and optimizing day-to-day tasks in numerous other ways.
Banks use automation across customer and employee journeys for onboarding customers, where machine vision programs are able to extract data from scanned documents and validate it by connecting to different external systems. RPA also helps banks to reduce cybersecurity risks by identifying and preventing fraud faster and more accurately than legacy protection systems.
RPA and Artificial Intelligence add 'digital workers' to the IT system without the need to make changes in it. To match digital challenges with efficient processes, banks should continue implementing RPA tools into their corporate systems. This way they can deploy robots that perform routine, repetitive tasks without making any changes to the existing IT system.
Today automation can be applied to internal or external processes and the various technology apps in banking operations.
Previously, bank apps used rule-based processing or APIs to connect to other systems. For instance, an account opening app would connect via an API to a discrete Optical Character Recognition (OCR) platform. In the future, banking business apps will be embedded with cognitive capabilities, such as Machine Learning and OCR. It will further enable the automation of business processes.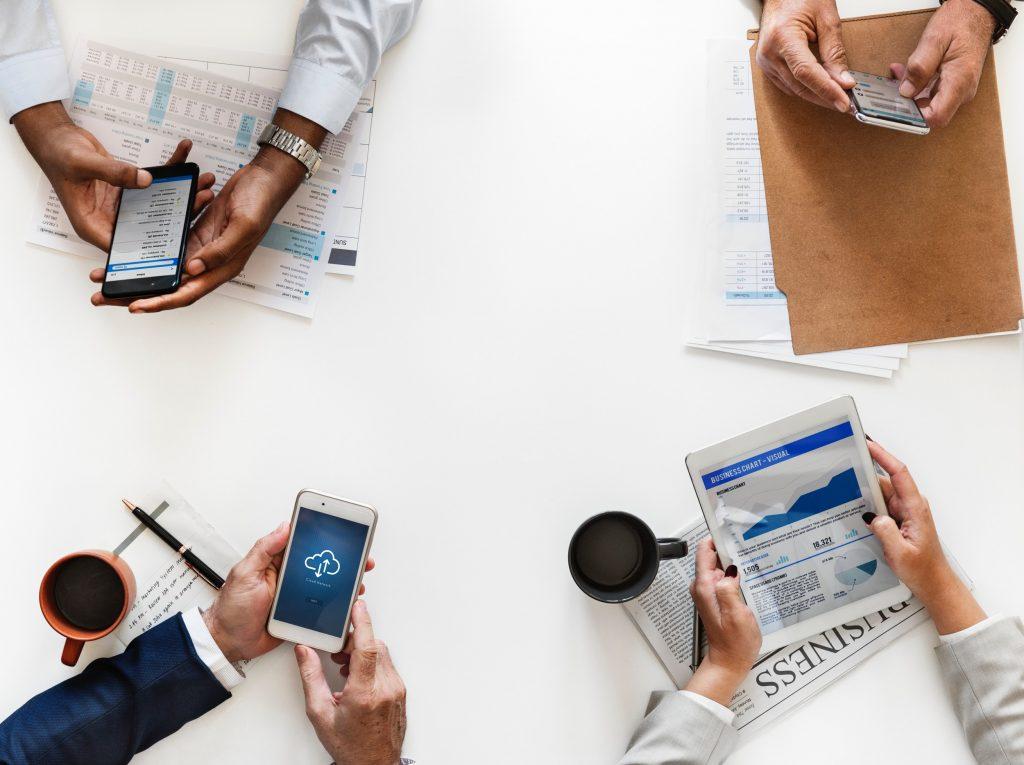 Advancing Customer Experience
AI will improve customer experience in assisted channels in areas such as services. For example, routing of service requests by identifying the most appropriate AI-based agent, rather than routing rules-based requests, as seen in routing processes today.
Another exciting use of AI is the ability to enhance CX. It happens by mapping entire customer journeys and creating unique communications, products, and service recommendations. While this use case has been tested in pilots and applied for a while in a few areas, this will begin mainstreaming in 2020.
Emergence Of Synthetic Data Sets
The rise of synthetic data sets is a notable development to watch out for in 2020. One of the most significant challenges in training a model of ML is that it requires vast, high-quality and often unavailable datasets.
A solution is synthetic data sets that are typically used to establish concept proofs and test models. With so much AI-driven change, banks are expected to develop their AI skills in 2020. Moreover, there's an upcoming trend of expanding RPA capabilities, both organically and through partnerships within the industry.
---
The banking process is changing with the rise of emerging technologies, such as Robotic Process Automation and Artificial Intelligence. Banking institutions are much faster than before and more reliable. The customer relationship with banks has not only improved but even strengthened because of higher-quality customer support.
Usually, banks deal with rising demands, increasing flexibility needs, new demographics, etc. In the meantime, technologies come into action to deliver efficient protection from cybersecurity threats, tools for automating routine, repetitive tasks. It boosts the productivity of employees, saves time and money for the enterprises. ElectroNeek allows people to streamline business processes in every department of the bank from Information Technology to Marketing and Human Resources.
ElectroNeek is the first Robotic Process Automation platform that comes with unlimited number of free bot licenses. Automate as many attended and unattended processes as you want and run them concurrently at no cost.
To learn more about the Robotic Process Automation you can start a 14-day free trial of the ElectroNeek platform. In Automation Hub you can launch and stop any number of robots needed for your workflow. You don't have to be an IT specialist to work with the platform, so almost any employee can deploy a robot in a couple of hours. Start your automation journey today, elevate ROI and increase the productivity of your employees with ElectroNeek.
To begin, click 'Create Account,' add your colleagues and follow the instructions.
You can post any questions about the platform on Community Forum.