The success of small businesses is often short-lived, with 20% failing in the first year, 30% in the second year, and 50% failing after five years. Only 30% of business owners are still operating by the tenth year. Business owners must focus on scaling their operations and maximizing profits to prevent this.
However, some key challenges may make it difficult to scale operations. Two significant challenges in scaling operations are when companies experience a talent shortage and scaling operations at the wrong time.
What do both of these issues have in common?
They both involve processes and people, which are essential to growing a thriving business. And the answer isn't simply to hire more personnel, as this can cut profits.
How can businesses overcome these obstacles?
Robotic process automation (RPA) can help businesses overcome these obstacles. RPA helps businesses scale their operations without having to hire additional staff. Additionally, RPA helps businesses increase efficiency, accuracy, and productivity. Businesses can free up their staff to focus on more critical tasks and initiatives by automating them. This can help businesses scale their operations more quickly and efficiently.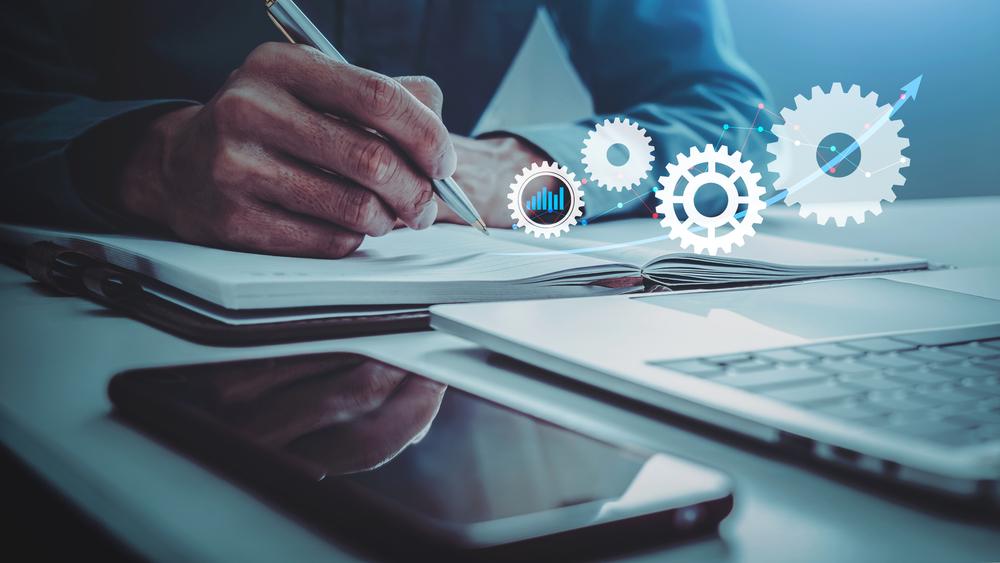 In this blog, you will discover five essential use cases to transform your RPA business by streamlining processes, reducing manual tasks, and increasing efficiency.
Swift Data Entry: Digital Document Processing
Digital document processing leverages Intelligent Document Processing (IDP), Artificial Intelligence (AI), and Optical Character Recognition (OCR) to extract structured data from standard documents.
ElectroNeek bots can be connected to an IDP tool API to identify and extract data from standard documents. This data is then automatically used to perform data entry into the required computer systems.
Depending on the values of the parameters, the bots can take automated actions such as sending reminders or creating tasks for the sales team. A human can be included in the workflow to provide verification or approval.
The data types that can be extracted and entered include text, numbers, tables, and signatures. Documents such as invoices, receipts, checks, bank statements, medical cards, Nixie labels, ACORD forms, driver's licenses, vehicle insurance, and registrations, and passports can all be processed by the IDP bots.

Gather Data in a Flash: Reporting Automation
Automated data collection lets you streamline your data collection and entry tasks, so your team can focus on more strategic tasks.
The ElectroNeek platform enables the development of bots that carry out repeatable data collection tasks from any digital source, such as a spreadsheet, SaaS tool, or PDF document in a local folder.
These bots can perform rule-based analysis on the gathered data, format output, and create complex reports. With easy drag-and-drop functionality, they can work with any data source, online or local, and carry out mathematical operations on the data.
These bots can produce reports, such as spreadsheets, documents, and PDFs, and upload the selected data to any system. They can also distribute reports via communication channels like email or Slack.
Deployment on any infrastructure is quick and easy, allowing for manual reporting to be eliminated and reporting speed and accuracy to be increased. ElectroNeek bots can unlock automatic data capture from SaaS tools with limited API integration. They can be used for various applications such as project management, sales, operations, digital marketing, and social media.

Effortless Data Collection: Web Scraping E-commerce
Web scraping is using automation bots to extract structured data from websites.
By using bots created on the ElectroNeek platform, it is possible to access a given page, execute searches, and obtain or save the results without manual intervention.
These bots parse information and perform repetitive tasks on legacy sites, such as filling out forms and uploading files. Web scraping allows replicating any repeatable process in a browser, and bots can quickly adapt to various layout and interface changes. They can be deployed on the client or within an IT Service infrastructure.

Error Proof Workflows: Process Specific Types of Files in a Directory
Now, you can easily extract information from documents and upload that information to a spreadsheet or ERP using automated bots without human intervention.
The ElectroNeek Platform allows you to streamline your tasks with RPA bots and create an error-proof workflow.
Automate the processing of specific file formats, such as PDFs, and let robots take the reins so you can focus on other vital projects. With bots built on this platform, you can identify the specific file types in a directory, automate their extraction and processing, and then move data to another system.
For instance, the bots can efficiently process large batches of PDFs in a folder and extract purchase order information before uploading it to an ERP system. In addition, you can direct the bots to ignore text files, which is helpful if you want to avoid any unwanted files halting progress.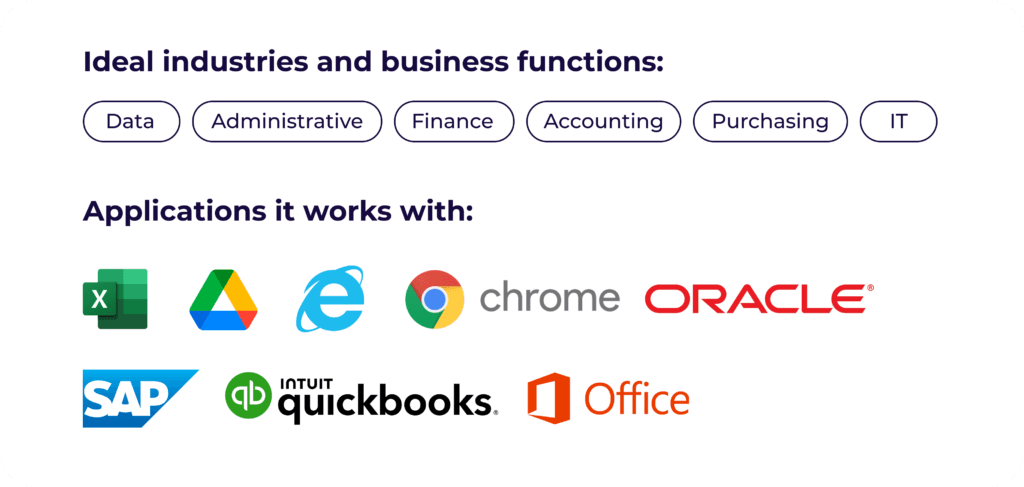 Replicate Repetitive Website Activity: Select Dynamic Content on a Website
You can leverage automation software to select website content automatically, such as plugging in dates for a booking or selecting product filters.
RPA bots powered by ElectroNeek allow you to select dynamic content from a website quickly. By navigating to the desired website, the bots select and click on items such as buttons and links and enter dates, and other clickable elements, just as a human user would.
The bots created with ElectroNeek can replicate user actions for various activities related to clicking on website elements. For example, the "Element found?" activity enables the bot to search for elements dynamically, such as selecting the correct date from a booking website.
Leverage RPA to Build a Successful, Scalable IT Service Business
Automating more of your internal operations will help you scale your business without hiring more employees to sustain a growing operation. You can fast-track your RPA business success with ElectroNeek's seamless no-code tools. We make it easier to reduce internal costs and increase the long-term value of existing customers.
But these are just some of the automations you can use.
If you want to see more internal and customer process automations that can be used to streamline your business and build recurring revenue, check out our eBook 21 Essential Automation Bots.
Read on in this eBook to:
Learn about the tasks most businesses want to automate
Discover eleven essential bots to boost your internal operations
Identify the ten most sellable bots your clients can use today.
ElectroNeek is the only RPA platform created for IT Service Providers, empowering them to leverage the power of RPA for SMBs.
We safeguard your bots to keep your customers safe and don't demand a bot license fee, so you can expand your business and generate recurrent income without any limits.
Furthermore, our Automation, Business, and Service Hubs provide a ready-to-go solution to provide RPA-as-a-Service. Our mission is to give you maximum value from the get-go.Book a demo today to start taking advantage.