With the rise of Artificial Intelligence (AI) and Robotic Process Automation (RPA), MSPs have a vast opportunity to skyrocket their business.
According to Grand View Research, the MSP market is projected to experience a CAGR of 13.4% from 2022 to 2030. There are plenty of new business and sales opportunities for MSPs.
Although there are plenty of new opportunities for MSPs, a few challenges come with the growth of the MSP market. For one, the cost of providing managed services is increasing, as MSPs must invest in new technology, personnel, and processes to keep up with the changing needs of their customers.
Despite these challenges, now is the best time to lean into RPA software for your clients and your internal sales operations.
Keep reading to learn how to leverage sales automation to reduce costs, focus on strategy, develop winning proof of concept, and earn loyal clients.
MSPs Leverage Automation Bots to Get New Clients
You can deploy automation software to streamline your sales functions.
RPA helps MSPs with sales-related tasks in many ways. RPA automates mundane tasks such as data entry, allowing salespeople time to focus on more important tasks. Automation bots help with lead generation by automating collecting and analyzing customer data.
Additionally, RPA improves customer segmentation, allowing salespeople to target customers with the right message. Finally, RPA can help with customer service, providing automated responses to customer inquiries and helping to streamline the sales process.
1. Automate Target Account List Building for Streamlined Lead Collection
Now, you can automate building your prospect list with software bots.
Bots built on the ElectroNeek platform open browsers and perform searches in multiple prospecting tools based on criteria specified by the user.
For instance, it can create a list of all SMB accounts in the State of Arizona that work in construction and have grown headcount by more than 25% over the last two months using the web interface of LinkedIn Sales Navigator.
Then the same bot can download data to a local spreadsheet and then go to another web-based tool to find business emails of CEOs of companies listed in the sheet. This same bot can upload all relevant info to a CRM or an outreach tool for Sales Development Representatives to start making calls.
The ElectroNeek bot will perform a search in the LinkedIn Sales Navigator and GetProspect to find contact information for the selected roles and then send an email with the data to the user.
Now, your sales team can focus on strategy and closing prospective clients rather than gathering data.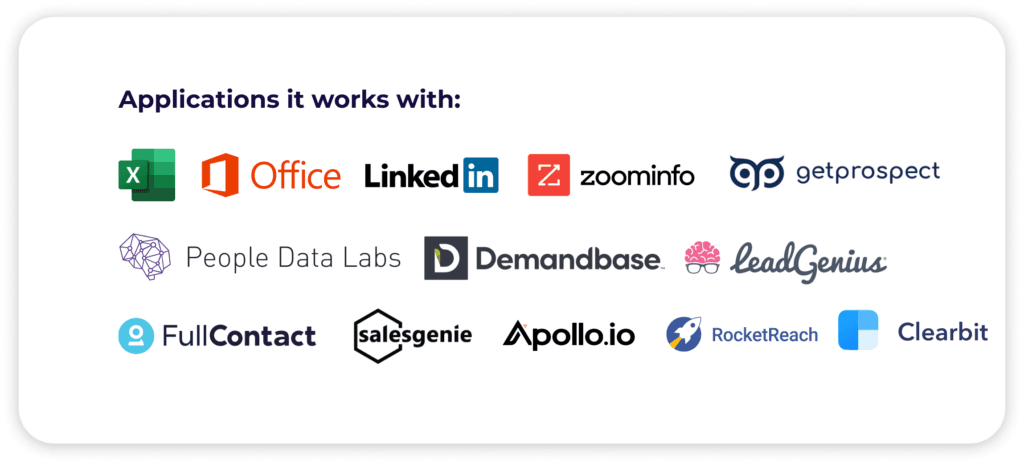 2. Automate Data Organization and Easily Access Information
Instead of sifting through and organizing customer information, bots empower sales teams to completely automate this process, with more access to richer data to make key business decisions.
With ElectroNeek bots, you can easily access data for more accurate results in a fraction of the time spent manually inputting it - significantly reducing errors by up to 80%.
Now, your clients will have their customers' important dates like birthdays and anniversaries at hand with personalized messages just a few clicks away, thanks to automated sorting systems.

3. Automate Sales Reporting for Swift, Reliable Data Entry
Reporting and data collection are crucial parts of sales, and this process, though essential, is exceptionally tedious. With sales reporting automation, sales reps can easily access the data they need for swiftly building reports.
RPA automates tedious, manual tasks to improve consistency and allows reps to spend more time prospecting, talking to customers, and closing deals.
With ElectroNeek bots, sales representatives can now say goodbye to the tedious and time-consuming task of manual data entry. These bots improve accuracy, automate data entry processes, and free up reps to focus on more valuable activities. The bots are designed with data consistency checks across various enterprise systems and make the repetitive task of entering information into the CRM and ERP simple and automated.
Finance analysts can rest assured that they won't deal with duplicate or error-prone entries - speeding up commission calculations and improving employee morale.

4. Automated Customer Service for Faster Resolution Time
Customers expect fast and reliable solutions to their support requests - automated customer service systems can provide just that. These systems quickly sort through inquiries and provide initial responses, eliminating the need for customers to wait in long queues or get transferred before finding a solution.
ElectroNeek bots create helpdesk tickets from Excel entries and add the tickets from the helpdesk system to the CRM as tasks. Next, it sends new ticket messenger notifications with the relevant information as helpdesk tasks.
Once the tickets are closed, it creates reports on closed helpdesk tickets, tagging helpdesk ticket statuses in the Excel spreadsheets. The bot then emails stakeholders with the reports on the closed helpdesk tickets.

5. Automate User Management through Hubspot and Increase Onboarding Speed
HubSpot is a great way to manage leads and customers, but account creation and permissions management is a manual process with drawbacks. But now, you can completely automate user creation and management in HubSpot.
The bots built on the ElectroNeek platform replicate admin and user actions for any repeatable scenario related to new account creation and permission management.
Once the bot captures user parameters like email address and role type from a credential management tool, it will automatically add a new user to all required apps and services.
6. Automated Document Processing Supports Effortless Data Entry 
IDP combines previously trained AI and OCR to extract structured data from standard documents. The ElectroNeek bots connect to an IDP tool API and automatically recognize what document type needs to be processed. The bots will extract required document parameters and perform data entry in any computer system in the business process.
Depending on the value of the parameters (e.g., late invoice vs. on-time), the bot can perform various automation scenarios like sending reminders or creating tasks for the sales team.
If business logic requires it, an employee can be a part of the bot workflow for verification/approval purposes.
The data are pes extracted and automatically entered into a client's computer systems: text, numbers, tables, or signatures. An IDP bot can process invoices, receipts, checks, bank statements, medical cards, nixie labels, ACORD forms, driver licenses, vehicle insurance and registrations, passports, and more.

7. Automate Invoice Payments for Efficient Accounts Payable
Now, you can pay invoices that are received by email automatically.
Bots built on the ElectroNeek platform replicate repeatable user actions, despite standard API limitations or logic complexity. ElectroNeek bots can also be deployed to desktop workflows outside a browser environment.
So there is no limit to what repeatable work can be automated – It's Limitless Automation.
Data and invoice payment processors are one of the most tedious parts of accounting and finance operations. Manually submitting payments, generating sales receipts and invoices, sending emails, and creating reports can limit teams' productivity and overall efficiency.
The ElectroNeek bot automates accounts receivable and payable processing among multiple sources. Next, the bot executes data entry and exports data, collecting and consolidating transactions for further reconciliation. Once the bot automates pre-payment validation and reconciliation, it triggers an email notification of pre-payment exceptions to relevant managers.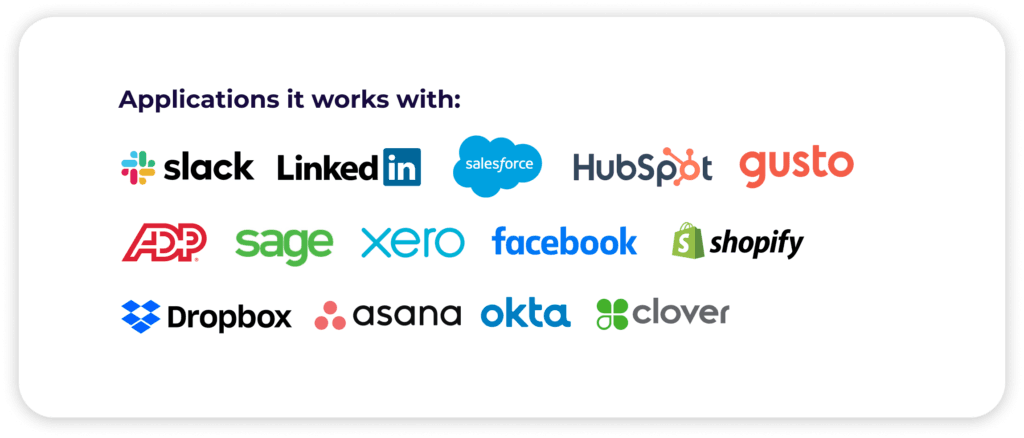 Automation Speeds Up the Sales Cycle for MSPs
An MSPs sales cycle primarily focuses on explaining the service, its benefits, and what customers could expect.
For companies that are successful in closing deals, it is attributed to the presence of a skilled sales executive who has a combination of soft skills and technical knowledge. Successful companies also had a sales-focused principal who took ownership of the sales process and focused on delivering a great sales pitch to decision-makers.
However, these individuals may be inundated with other sales-related tasks, such as reporting, data analysis, and customer management which takes away focus time on the sales pitch.
Automation tools can reduce the time it takes to close a deal and empower skilled executives to focus on what they are good at - demonstrating the benefits of their service and closing deals.
At ElectroNeek, automation has always been challenging with our no-code tools. Our Automation, Business, and Service Hubs give you a turnkey solution so you can deliver RPA-as-a-Service. Our goal is to provide you with the incredible value from day one.
Looking for help for building your go to market and sales strategy?
ElectroNeek also has variety of educational content for customers in the Business Hub.
ElectroNeek has a cookbook full of Automation Recipes in the platform, where you can check out detailed how-to guides, watch demo videos, and take advantage of bot-building starter kits.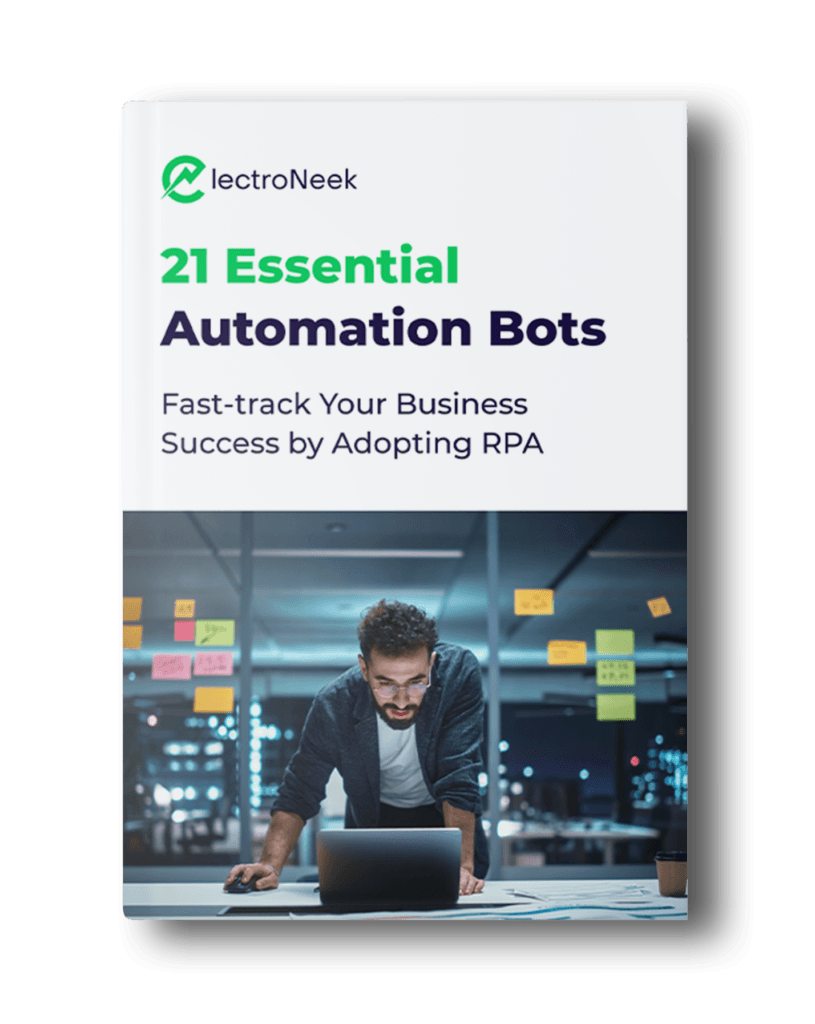 Check out our eBook to learn about the variety of ready-to-deploy bot recipes that can kick-start your business process automation and wow your customers.